I received  some BabyBuds™ Toys to be able to share my honest opinion about the product and share it with my readers. 
The way to going green does not start and end only in recycling, in using cloth diapers, in using recyclable grocery bags or in using things with sustainable materials. For a mom like me it also means using eco-friendly and safe toys for my daughter.
BabyBuds™ sent me Hoot the Owl, small plush toy and Frump the Elephant rattle. Just like all the moms out there  I would prefer toys that are made with love and uses naturally-sustainable, eco-friendly fabrics which are safe for children. In fact, BabyBuds™ toys are made with certified organic cottons and natural silks and is filled with virgin biodegradable corn fiber. Only low impact dyes are used and as you can see was wrapped with minimal packaging.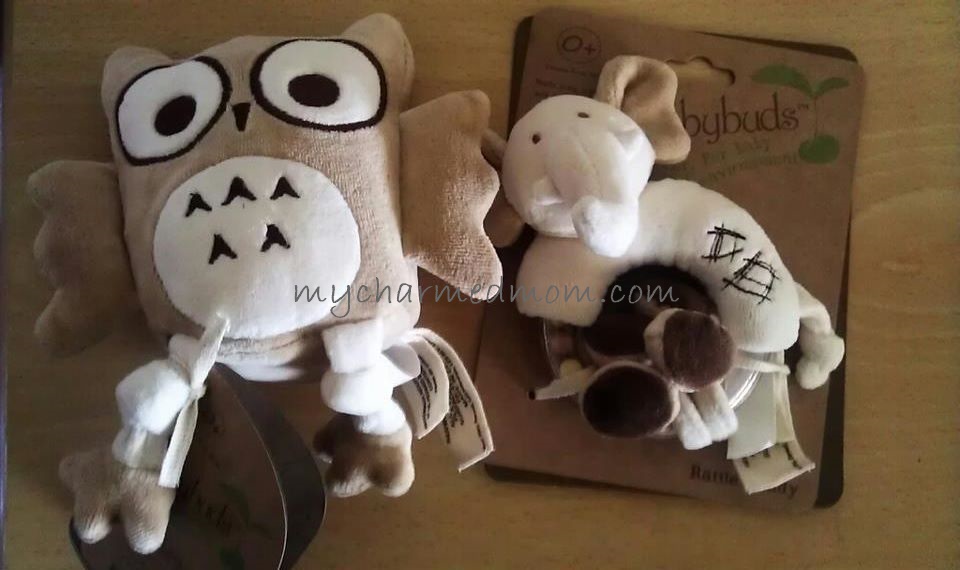 As we all know some toys now are being banned for containing lead and some other hazardous components. However, BabyBuds™ product are made thinking the safety of our tots and made sure that each toy is free from harmful chemicals and complies with the strictest global safety standards. In these case, what more can you ask for?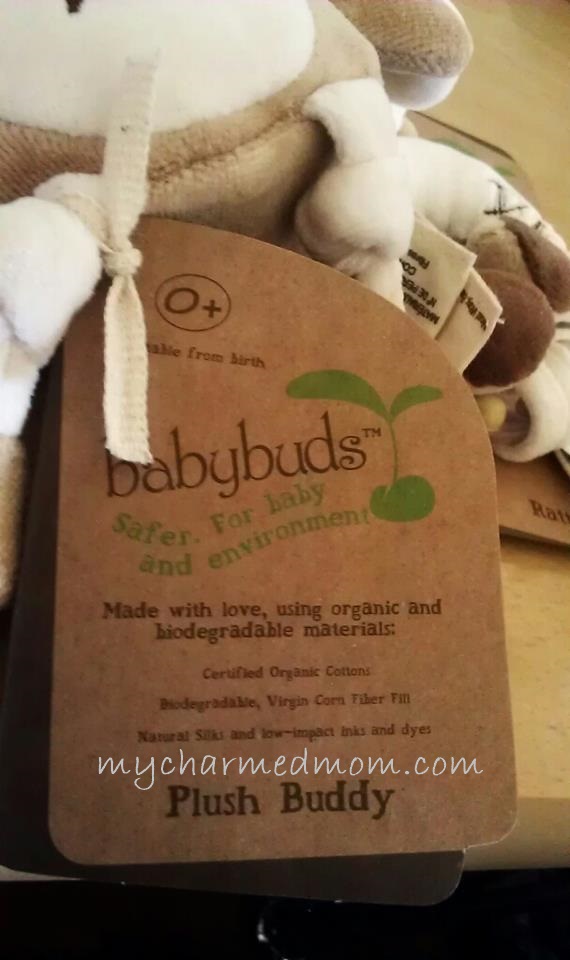 Having a toddler means longer playtime and start of role-playing games, these are the activities I enjoy most doing with Ceana. I can tell by the look on her face, that she is intrigued with her new owl buddy plush and elephant rattle. You may think that she may be too old for the rattle, but no! The rattle is like a versatile piece which even a toddler or pre-schooler can enjoy to play with.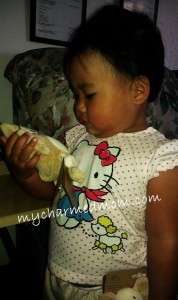 Honestly, I have peace of mind knowing that my daughter plays with safe, eco-friendly toys and that she will not be able to ingest or inhale harmful chemicals while playing. It is actually a big comfort knowing that companies like BabyBuds™ are making an effort to be a safe toy not only to our children but also to the environment.
You can check out BabyBuds™ toys which are available at select Target locations.
BONUS!!! You can also win a set of BabyBuds™ toys by entering this giveaway :
Disclosure : By publishing this post, I received free products as part of a promotional program with MomSelect. All opinions are my own.