Now that the year will be ending soon, I know that most of us are planning on next year's destination or vacation trip with the family. As a parent, I know you will agree with me, I want my children to experience and see different places. More than the Variety of children toys they have, kids need to be exposed to intangible things as well. Honestly, I was not that fortunate enough during my childhood to go and travel places. No hard feelings and I am not whining, I fully understand that my parents were struggling so hard to make ends meet during that time and just really can't afford to give me and my brother the luxury of travel.
Having said that, now that I have a child of my own (and hopefully more in the future!), I wanted to give my daughter what I was not able to have before. I know that a child learns a lot when exposed to different places and the experiences they'll have are forever locked up in her memory and will be treasured for a lifetime. I've been looking online for various places we could visit and I also got a lot of recommendations from friends. They suggested to me a few places like Warrnambool, about which I had never heard before! Maybe I should look at some accommodation warrnambool and plan out a trip soon! But, for now here are what I have gathered to be must-see places for kids and the reason why these places are recommended :
1. Disney World Orlando, Florida – As they say it is truly the "Happiest Place on Earth!" You have to save up for this one because a Disney trip could get pricey but definitely worth it.
photo source : bestorlandovacationpackages.com
2. Yellow Stone National Park Wyoming, Montana and Idaho – The first national park and the outright favorite of the national parks, great for it scenery
photo source : http://www.destination360.com/
3. Washington DC – You can take the kids on a tour of Lincoln Memorial, the Capitol, the White House and countless museums all for free and all are historical landmarks.
photo source : http://en.wikipedia.org/wiki/Washington,_D.C.
4. Independence Hall Philadelphia, Pennsylvania – The kids get to see where it all started for the United States; they get to see the Liberty Bell.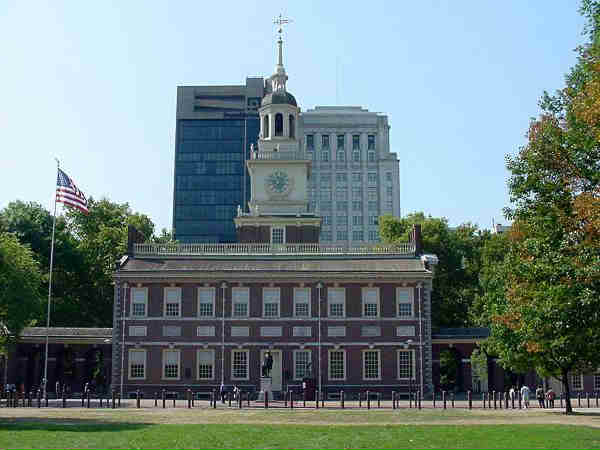 photo source : petcaretips.net
5. San Diego Zoo & Animal Park San Diego, California – Seeing exotic animals up close is truly a priceless experience. This is one excursion they will keep talking about for a long time. And while you're there, you and your child(ren) can go explore lots of other exciting things as well, like kayaking san diego tours that take you to see exotic ocean life.
photo source ; darrensrides.blogspot.com
6. New York City – Every kid should visit "the Big Apple". Fun places to see include; Times Square, Statue of Liberty, The Empire State Building. Don't leave the city without stopping by Ground Zero.
photo source : http://en.wikipedia.org/wiki/New_York_City
7. The Grand Canyon Arizona – Caravan.com tours has an affordable package to tour the Grand Canyon which includes a fun tram ride. Has marvelous scenery which is definitely a must-see.
photo source : asia-tourtravel.blogspot.com
8. Niagara Falls Ontario, Canada and New York, USA – the view from the Canadian end of the Niagara Falls is truly is spectacular but either side will do.
photo source : niagarafallslive.com
9. Europe – I know, it's expensive! That's why it's #9 and not #1. lol The United States is large and very diverse but an overseas trip adds flavor and finesse and will certainly enrich your kid's live.
photo source ; wikitravel.org
10. Yosemite National Park California – Probably the second most loved national park. You may also take them to any of the other well known national parks-Redwood in California, Zion in Utah.
photo source : thebesttourism.com
Amazing scenery right?Are there other landmarks that you feel should be included?Do you have any other suggestions?