We were actually asked about this question a lot of times in our lifetime starting when we were kids, The more popular question I guess is "What do you want to be when you grow up?", this also pertains to your plans and goals in the future-the question is rather easier to answer when were still small and gets a little complicated as we age. What are your dreams?
One's definition of a dream all depends on one's needs and sometimes priority. There are what we call long time dreams which are what we have been aiming for a long time, it may be a career,a job or a certain position, it may also be a property that you saved up as an investment for a long time, or a place you've been planning to visit ever since and for some it may be a once in a lifetime experience like winning the lottery. Dreams are actually subjective, what may be a big dream-something that one will work all his life for may just be a snap of a finger for some, no sweat at all.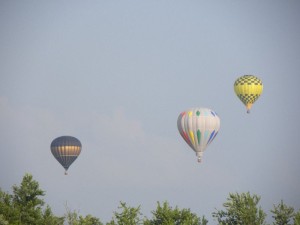 In reality, my goals in life pretty much changed when I became a mom. There are some wants and extras that I needed to give up in order to give way for necessities. Being a parent needs a lot of sacrifices wherein you give up on a lot of things you've had before in order to give a better life to your child. And since then, there is only one simple dream and wish I had-that is the best of health for my family. Nothing can replace the feeling of having your family in the best of everything.
Of course I still have
some
a lot of goals and dreams that are yet to be realized, and I am still not giving up on them. Well, most are travel plans and what makes it more exciting now is that I have my husband and daughter to plan it all with. I wanted to go to Disneyland and take all the rides, enjoy some view below while on a hot air balloon, visit Barcelona and eat tapas, go Thailand and enjoy the floating market, or even China and marvel at The Great Wall, I also wanted to go to Japan and witness the magical Sakura and the list goes on and on. To dream is free, so keep on dreaming. To attain and fulfill that dream will take a lot of patience and hardwork and perhaps some stroke of luck but what will matter in the end is the journey to the dream right? How about you, what do you dream of?