Simple Home Improvement Projects Perfect for a Summer Weekend
Summer is the time of nice weather and long days perfect for relaxing on the deck with a drink in hand. If you're a DIY-er, you may see summer as your chance to pick up a couple home improvement projects. While you may not want to commit to an entire home remodel, summer is the perfect time to tackle some of those home improvement jobs on your list. Here are some ideas for projects that take advantage of the weather. You can complete one in a weekend and still have time for a drink on your porch.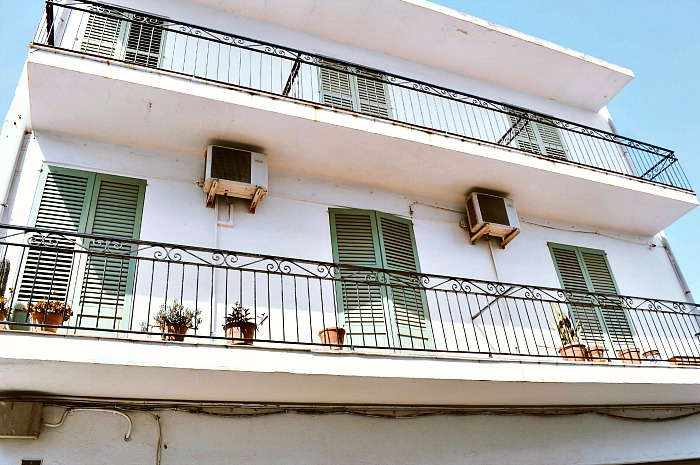 Refinish Your Patio or Deck
If your home has a patio or deck, chances are you're looking forward to using it a lot in the summer. Before you get too settled in, take a weekend to refinish it so it will be beautiful and maintenance-free for the rest of the year. Concrete patios benefit from a power wash and small repairs to patch any cracks that have developed. You can go one step further and look into adding an overlay to upgrade the appearance. Concrete overlays can be stamped and colored to look like flagstone, brick, or cobblestone.
Maintenance is extremely important for wooden decks as well. Most decks can be sanded and restained in a weekend. This process not only makes your deck look like new again, but it helps protect the wood from water damage and rot. Sanding and restaining also keeps the wood smooth, reducing the chance for splinters and cracks.
Upgrade Your Curb Appeal
If you want to spruce up the front of your home, there are several easy projects from which to choose. Try planting some flowers on either side of your driveway or adding window boxes. You could also frame your windows with decorative shutters in a color that accents your home's paint scheme. Complete the look by painting your front door to match the shutters. If gardening is one of your passions, you could build some raised beds or lay out space for a rose garden. Stepping stones, fountains, and statues can help make your yard truly unique.
Lighting is a key element of a home's exterior appearance. Even upgrading your porch light to a modern style can make a big difference. You can also add lights along your driveway or around your foundation to give your home that magazine-perfect look in the evenings. Adding motion-sensor lighting can increase your home's security as well as its appearance.
Make Sure Your HVAC System Is Ready
You rely on your HVAC system to keep your home at a comfortable temperature during the summer. The last kind of weekend project you want is an emergency repair or replacement of your AC unit, so taking the time to maintain it is a wise move. When you think of summer maintenance and tips for keeping your AC unit running smoothly, scheduling a tune-up from a professional should be at the top of your list. This preventive service usually includes an examination of your system to repair minor problems and modifying the settings for optimal performance.
Along with hiring a professional, there are a few other things you can do to maintain your HVAC system. Install a programmable thermostat so you can avoid running your AC when you aren't at home. Adding window coverings is another good weekend project. Blinds, curtains, and drapes can all help keep the heat and glare of the sun from working against your climate control system.
Summer is a great time to complete some of the projects on your DIY list. Take advantage of the warm weather and extra time in your schedule to upgrade your home's curb appeal and get your outdoor areas ready for summer entertaining. Scheduling a tune-up of your AC system ensures your home can stay cool and comfortable all summer long.