If you are a mom, (and even if you are not) you know how hard it is to maintain a household. Pretty much it includes EVERYTHING from organizing the kitchen to cleaning (and scrubbing) the bathroom. We live in a small home and one way for me to keep everything in order and clutter-free.
I want to share these simple bathroom fixes I did personally in our master bathroom. We have just a small space and I want to maintain it while adding some "enhancements" and keeping it simple and clean.
Now, before we start, I just wanted to say that my bathroom hasn't been updated in a long time so I've not got a lot to work with at the moment. However, we have been saving for a while and will be able to afford a renovation soon! We're already looking at designer bathrooms uk for inspiration and want to make sure it will something that will last us a long time. I'll be sure to write about the renovation when it happens!
With this being said, at the moment I have just made a few changes to help organize it while also bringing more life and character to the room.
Add a wall collage to bring life to a plain wall.
We have a blank wall at the back of our toilet bowl which is the main focus upon entering the bathroom. And so it has been that way since we moved and one day I just thought of adding something to add life to that blank wall. This is the blank wall that is going to be my canvass :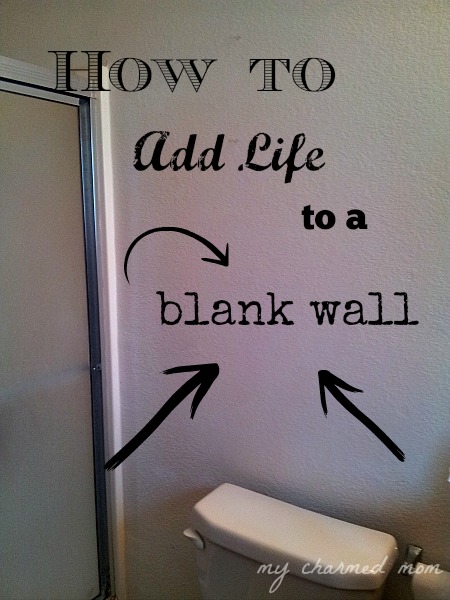 I bought some very nice frames from the Dollar Store. They do have a lot of choices for design, it will all depend on your preference. You can actually design as to how the collage will look like or how big you want it to be. So here's the finished wall. It is not much but surely it made a difference and brought character to the bathroom wall.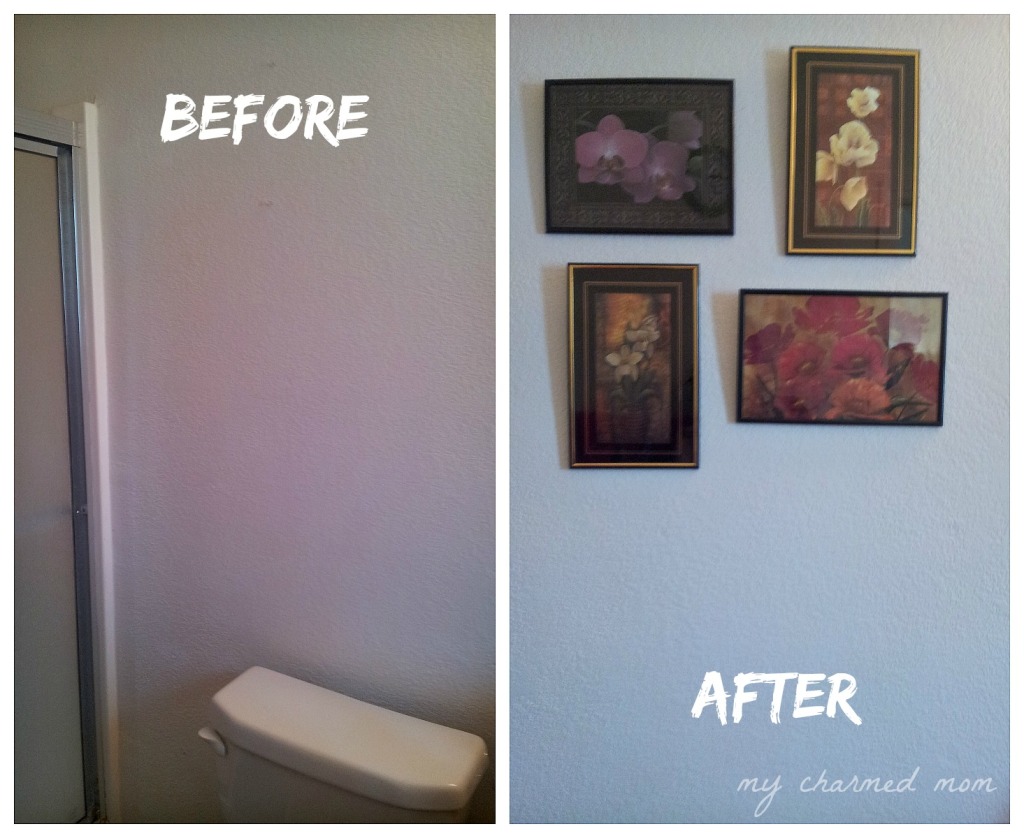 Use fresh flowers to accent a boring space.
I just picked this rose from our neighbor's garden (of course with permission) and put it on top of our toilet tank which used to be a boring space (see above photo). Since I don't have a slim vase at home I used a transparent drinking glass as vase. The effect is awesome and refreshing to the eye.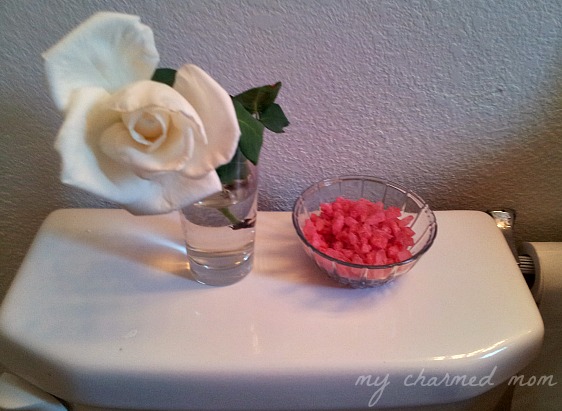 Use scented candle for decor and eliminate odor.
I fancy scented candles. Although, I do have a pet hate for those that are of the cheap and tacky variety. Paying a little extra for the best scented candles is always worth it in my opinion. I normally use candles to offset a strong odor especially in the kitchen while cooking. Since our home is small, sometimes the strong smell of food takes times to evaporate.
I also use scented candles for relaxation. In addition, I used it to accentuate our bathroom. Not only it becomes a decoration but emits a pleasant smell that set you into a good mood.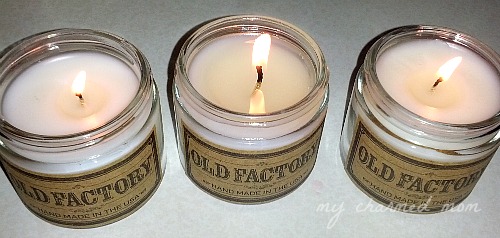 Clean faucets with Vinegar.
Are you having problems cleaning bathroom faucets from soap scums? The solution is very easy. You can put a small amount of white vinegar into a washcloth and wipe the faucet with it. You will be amazed at how the soap suds will suddenly disappear and you will have a sparkling faucet. Not only will it be clean but vinegar is also known as a disinfectant, far safer as compared to commercial cleansers. You may also buy wholesale products online and stock up your cleaning products so that you don't have to go out and buy them every now and then.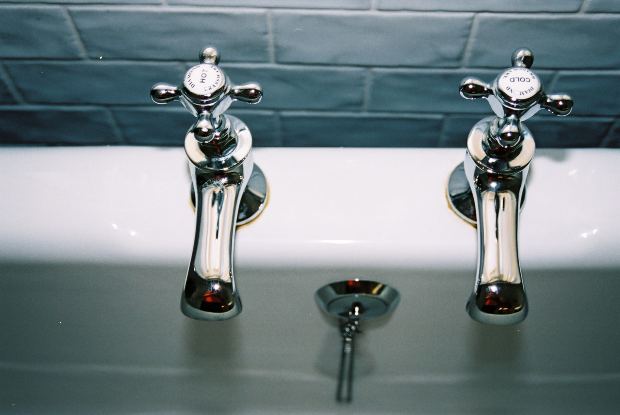 It is easy to brighten up and clean our bathroom with the readily available things inside our home. It doesn't require to spend big or splurge into decorations while you can use simple inexpensive things.
What bathroom hacks do you continue to do? Would love to read them in the comments below.