* This is a sponsored post in behalf of Life360, all opinions are my own. 
The Holidays are coming in, Thanksgiving will be kicking off in less than two weeks and after that it's going to be Christmas. This time is usually the perfect time for family reunions, get together and family vacations. Though my family will not be leaving San Jose for the Holidays, we are planning to celebrate my daughter's 4th Birthday in Disneyland in early January.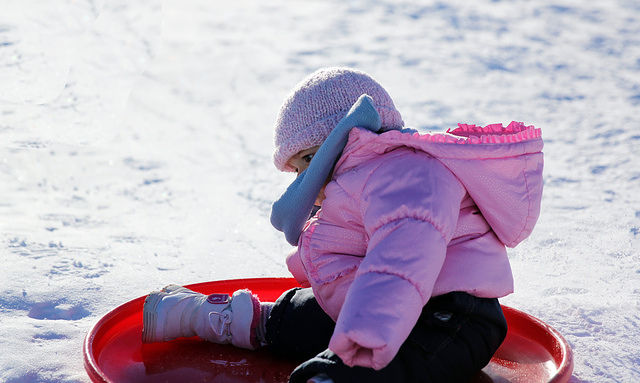 In addition, our church family holds an annual snow trip (imagine we HAD to drive 3 or more hours to see snow here in California!). And during these trips, sometimes we spent a lot of time waiting for each other or looking for lost members whenever we will split into groups. Keeping in touch while on the go (and even if not) is very important. And so location technology is the next best thing!
This is where Life360 comes in.
What is Life360?
Life360 is the world's largest network for families, with over 43 million families using the app around the world. When others are trying to imitate the formula of social networking sites, Life360 has totally taken a different approach in terms of location sharing and in making it easier for families to communicate and stay connected regardless of how busy life can be.
Life360 made communication within the family simplified.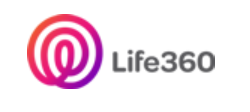 How Does Life360 Work?
With the increasing use of smartphones for almost everyone, Life360 made it possible for families to share locations with each other thus reducing the friction and anxiety of asking a family member for their location or expected arrival.
Our location sharing and in-app messaging technology helps reduce and simplify the number of these often frustrating messages by preemptively providing alerts to Circle members (family and closest friends) when users arrive at or leave certain locations.
I tried the Life360 App by first downloading it, (available in Windows, iOS and Android) which is very easy and next is creating your profile and adding family members. Upon acceptance of my invite I immediately saw the family member's location. It has an open, 2-way invite system so that it can't be secretly installed and an invited member still have the choice to accept or decline the invite.
With location-sharing technology, users can not only let those in our innermost circle know where we are at important moments during the day, but they can also use it to recognize the full potential of our connected world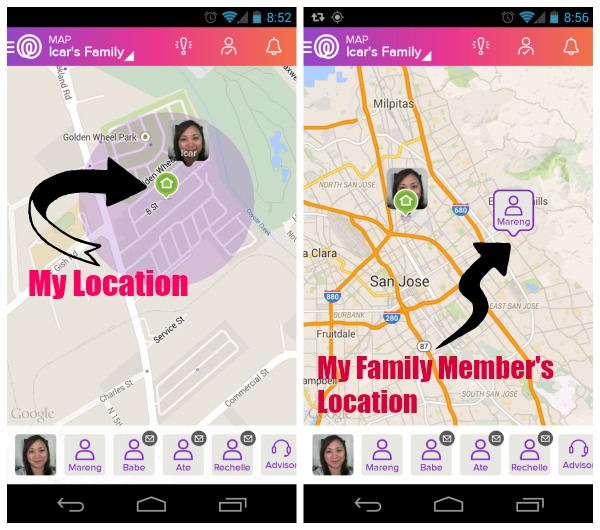 With Life360, simply open the app and instantly see everyone in your private Circle on the map. Users can also message the whole group at once or on a 1:1 basis.
A user has the ability to make separate Circles which allows you to organize family members based on who you're with at any given time. Life360 makes it easy to communicate and it removes the friction of checking in.
Our goal is to make family life easier – and make sure user have peace of mind without feeling overbearing.
From my Experience
The Life360 App is very useful for me since my husband drives for 2-3ours a few times a week for a car service company as part time. Using phones while on call/duty is prohibited in addition there are cases where a client/passenger's destination is outside San Jose and so this is an effective way for me to be informed of my husband's location without worrying about his safety as well.
There's a feature of the Life360 App, a button actually that you can press if an emergency arises and it will alert the people in your circle, that will make them aware there something is not right.
Life360 is about streamlining family communication, not stalking. It is a tool to make it easier to interact with your family members.
Some interesting Facts about Life 360
43 million families worldwide
2 million families joining per month
400% YoY active user growth
3rd largest user of PHP in the world (behind only Facebook and Yahoo)
One Billion locations updates processed daily
$76M in venture-backed financing raised to date
50 employees in San Francisco
13 languages and users in 221 countries
Are you in to share your Life360 experience? Behold, because you can get a chance to win a $5000 Vacation in Life360's Vacation Giveaway . Just tell your Life360 story  thru a video. Be sure to tag Life360 and include the hashtag, #MyLife360Story, more information in the link above. You can also visit  Life360 website.