* I participated in an Influencer Activation Program on behalf of Influence-Central for American Express. I received thank you item for my participation. "
When was the last time you traveled? Admit it or not, travelling can quite be stressful especially with kids. Though the main goal for travelling is to enjoy, it normally is inevitable to experience a minor tension which starts with packing. All the hassle of baggage check in, of managing kids and their needs while while waiting for a flight can be really draining.
I am excited to share about a great experience that one can have while travelling and how you can start enjoying your trip before having it.
Last November 6, 2014, American Express launched The Centurion Lounge in San Francisco International Airport.  I feel so privileged to have been invited to its preview which included a car service courtesy of RLM Car Services (which is American Express' official car service partner).
American Express is excited to introduce the new Centurion Lounge which is the first of its kind on the West Coast. This is actually the fourth location in an expanding network in major airports all across the United States.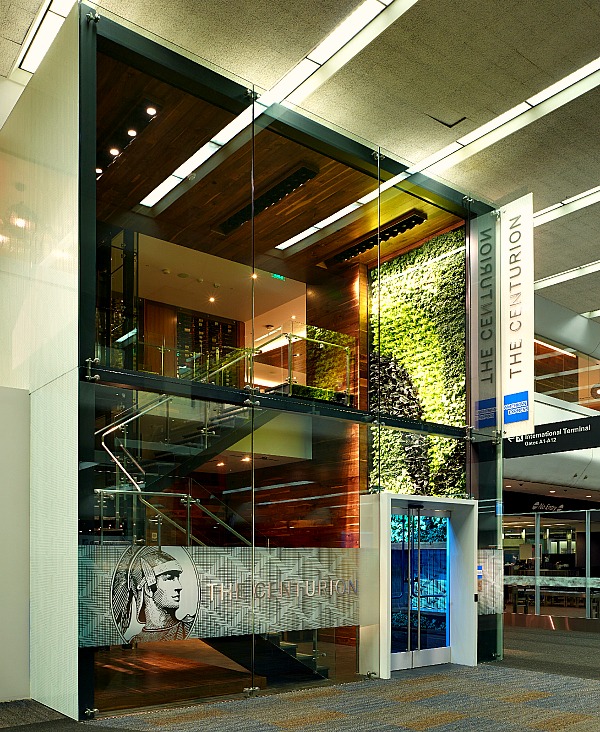 The Centurion Lounge has locations currently open in Las Vegas McCarran International Airport (LAS), Dallas/Fort Worth International Airport (DFW) and New York's LaGuardia Airport (LGA). Miami International Airport (MIA) is expected to open in early 2015.
The Centurion Lounge at the San Francisco International Airport is a vast 8,200 square foot large sanctuary which is located in Terminal 3 and features world-class amenities that allow Card Members to do a lot of important things before emerging into a flight.
Wine & Dine
The Centurion Lounge offers a Napa Valley inspired, seasonal cuisine curated by Christopher Kostow, chef at The Restaurant at Meadowood.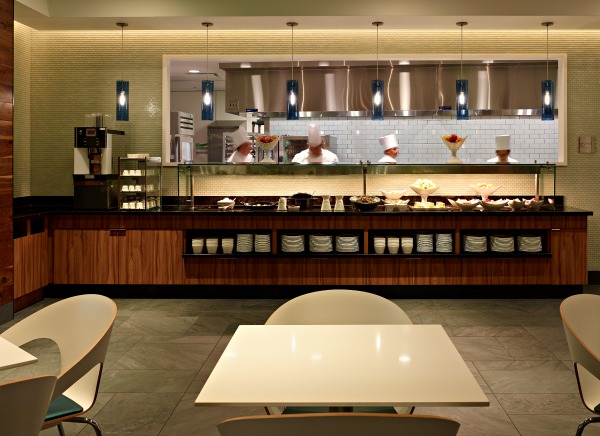 You can be assured with a happy tummy from all the food choices onto a flight after your stay in the lounge.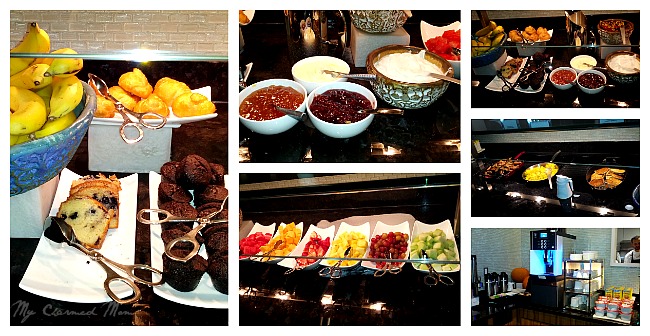 If you want to get some mixes before boarding, there is also a bar of  signature cocktails offered by  the renowned mixologist Jim Meehan.
It was pretty impressive to have a wine area at the lounge with a unique wine tasting area powered by Wine Emotion which allows guests to sample different pours from Napa Valley, chosen by wine director Anthony Giglio (not to mention the matching wooden table and chairs which I wanted to take home).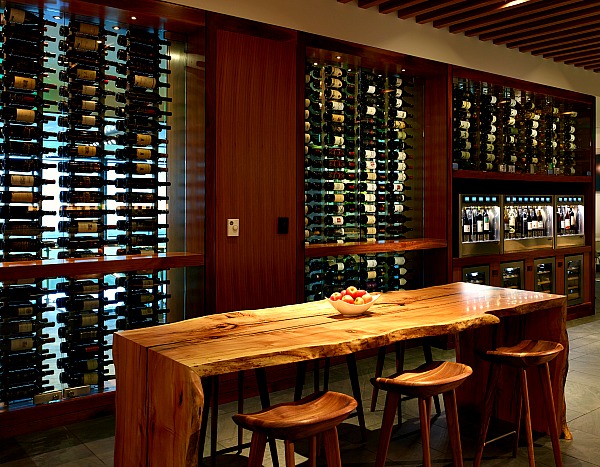 Work & Play
Connected work spaces were provided that include high speed Wi-Fi plus outlets near every seat. I love the combination of bright colors used which can lighten a passenger's mood before flying.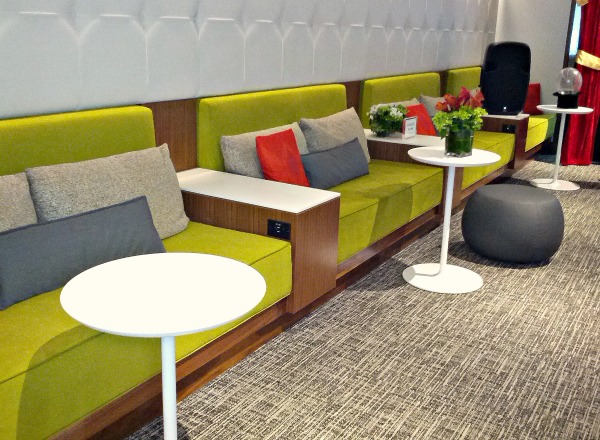 There is a compartmentalized design concept of the seating arrangement so as to give each occupant a space of his own.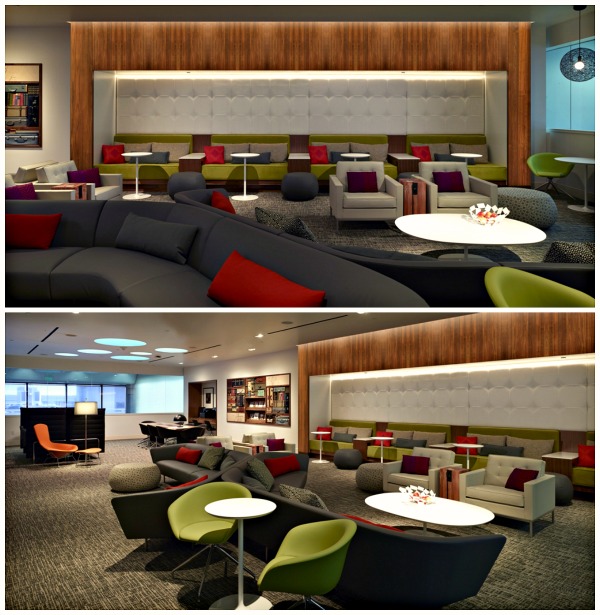 In addition I love how some seats were made to bring more privacy for some people who prefer to have it while at the lounge.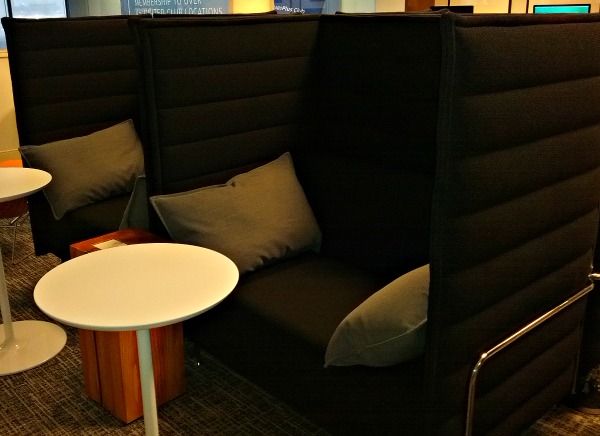 You and your kids will love the sound-proof family room which allows a safe and fun place for kids to play. Equipped with DVD player and XBox, books and toys, the kids will surely not notice the passing of time until it is time to go.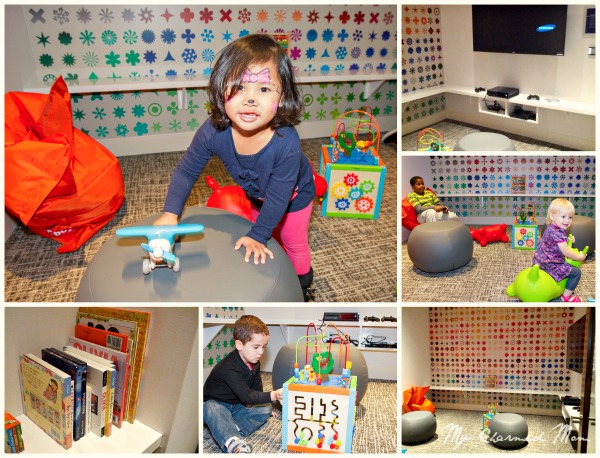 Relax & Recharge
In The Centurion Lounge, there is a thoughtfully appointed relaxation area plus luxurious shower suites that provide an optimal place to refresh and for passengers to fulfill some last minute  invigoration.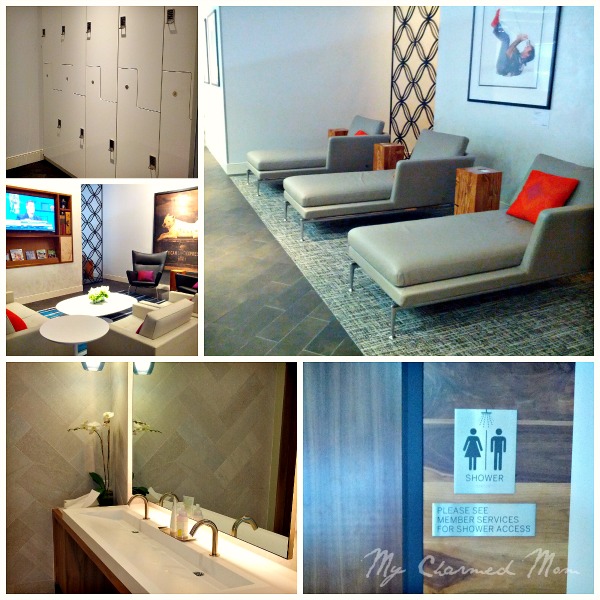 Member Services Professionals on-staff can also help assist with Card inquiries and travel services. American Express Platinum Card Members get unlimited, complimentary  access to The Centurion Lounge which has a suite of a complete package designed to create a more seamless travel experience.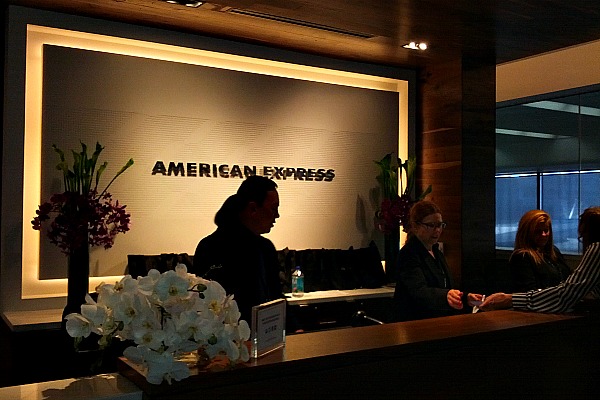 Entry to The Centurion Lounges is complimentary for consumer, Business and Corporate PlatinumCard and Centurion® Members, and their immediate family or up to two travel companions while other American Express Credit and Charge Card Members may purchase a one-day pass at The Centurion Lounge for only $50.
Do you want to feel rejuvenated before engaging in a long trip? Do try out the amenities of The Centurion Lounge. If you  want to enjoy your trip before you make them The Centurion Lounge can make it possible for you.
Catch up the latest with American Express by checking out their Facebook and Twitter accounts.