I love old songs, may be because I have grown up to a household that listens to "oldies but goodies" music every Sunday morning. Actually, I miss my parents who just normally sit together and listen to songs of yesteryears.
I got the privilege to check out the soundtrack (actually also a signed copy) of a movie which will be released today in cinemas, The Identical.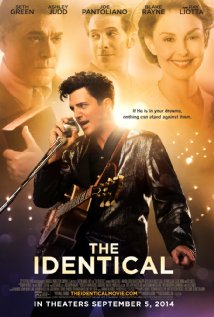 The IDENTICAL tells the compelling story of twin brothers unknowingly separated at birth during the Great Depression. DREXEL HEMSLEY becomes an iconic 50's rock 'n' roll star, while RYAN WADE (Blake Rayne) struggles to balance his love for music and pleasing his father. The Reverend Wade (Ray Liotta) and his wife (Ashley Judd) are sure their adopted son has been gifted and called by God to be a preacher. But Ryan challenges his parent's vision for his life, and unflinchingly chooses to launch his own music career with his best friend (Seth Green). Encouraged by his wife (Erin Cottrell) and employer (Joe Pantoliano), Ryan embarks on an unpredictable, provocative path – performing the legendary music of Drecel Hemsley in sold out venues all across the country. As the brothers destinies tragically collide, Ryan discovers that Drexel is his identical twin which leads him to question everything he's ever believed about God, family, and his own identity.
The soundtrack has 12 tracks :
City Lights
Nashville Tonight
Your Love's Keepin' Me Tonight
Gypsy Man
Mellow Down Easy
Sumthen Boucha
Born for a Reason
Everybody Knows It
Burnin' Rubber
It Don't Come Easy
Angel of Mine
One Child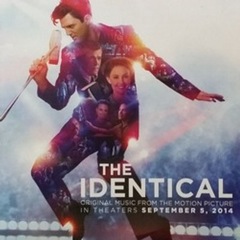 I love the songs of this sound track, it gave me a "homey" feel. I just close my eyes and I feel like I am back at home sitting in our porch and listening as the radio is blasting some 50's songs.
I have some few favorites like "Your Love's Keepin' Me Tonight" and "Angel of Mine", which are love songs, but as a mom, they can also be endearment and lullaby songs for your children.
I was also able to watch in advance the movie, "The Identical" and found the story very heart warming. As a reflection, I realized that just like in the story, we sometimes turn away from what God really wants for us but just the same, He still welcomes us with open arms whenever we come back and seek for Him. In fact I have quoted a line that Louise Wade (portrayed by Ashley Judd) said in the film :
"The love of God seeks us in every situation and desires good. If He is in your dreams, nothing can stand against them…"
The Giveaway
One My Charmed Mom Reader will get a chance to win a copy of THE IDENTICAL ORIGINAL MOTION PICTURE SOUNDTRACK. Open to US 18+ and will run until September 20. Just fill out the form below :
* Disclosure (in accordance with the FTC's 16 CFR, Part 255: "Guides Concerning the Use of Endorsements and Testimonials in Advertising"): Many thanks to Propeller Consulting, LLC for providing this prize for the giveaway. Choice of winners and opinions are 100% my own and NOT influenced by monetary compensation. I did receive a sample of the product in exchange for this review and post.
Only one entrant per mailing address, per giveaway. If you have won the same prize on another blog, you are not eligible to win it again. Winner is subject to eligibility verification."