* I received complimentary Papa Murphy's All New Fresh Pan Pizza as part of a promotional program with Papa Murphy's and MomSelect. All thoughts are my own.
We love pizza! We often designate a Pizza Night (dinner) at home every once in a while. During our Bible study sessions, which are usually conducted at our home every Friday, we also set a pizza potluck once a month.
We sometimes look for another variation or maybe something different apart from the ready to eat pizzas we usually order and that's where Papa Murphy's take us to-a whole new different level.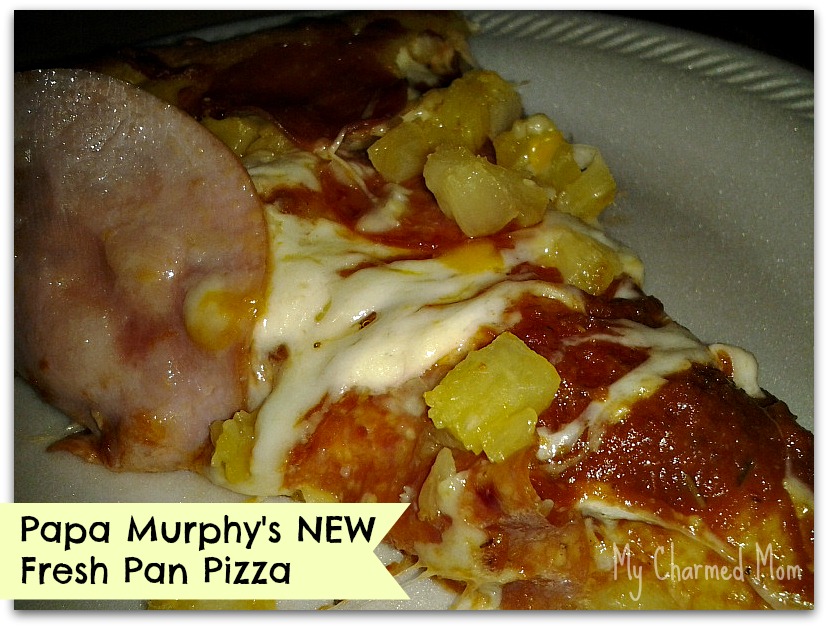 Papa Murphy's began in 1981 along with the concept of "take-n-bake", meaning you set your pizza starting with the crust, choice of sauce and toppings then take it home to bake it. This concept made them the fifth-largest pizza company in the US.
Papa Murphy's has carried on the tradition of providing convenient but healthy and delicious meals for over 1400 locations in the United Staes, Canada and United Arab Emirates.
If you are a mom, especially if you are working and always on the go and would love to treat your family to a pizza dinner, Papa Murphy's is the place to go.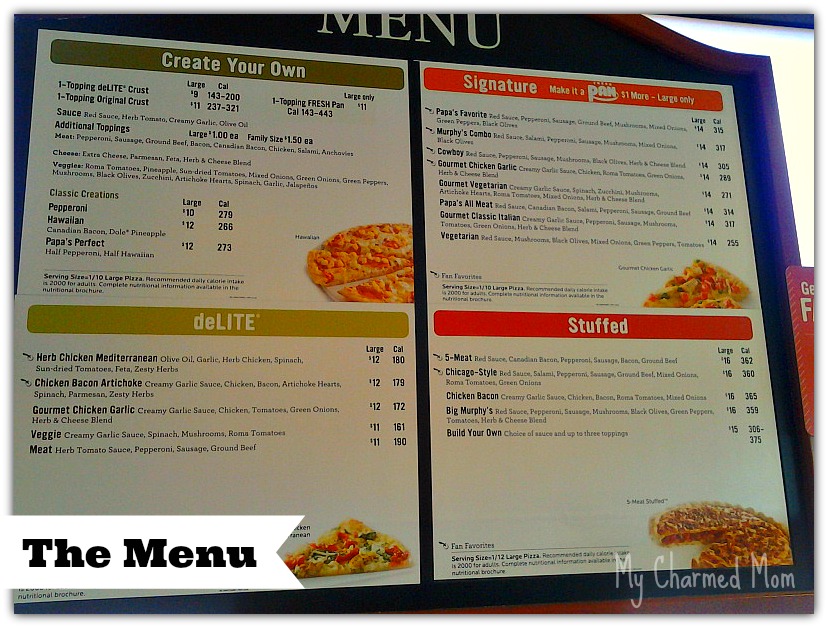 There are a number of options on the Papa Murphy menu : Create Your Own, Signature, DeLite and Stuffed. I got the chance to try out Papa Murphy's All New Fresh Pan Pizza which is currently available only in large size.
Since everyone in the family is a sucker for Hawaiian pizza, I ordered one (prized at $9.00) and then had pepperoni as an add-on (for additional $4). We waited for some minutes while the pizza is being prepared. Then it came with complete baking instructions.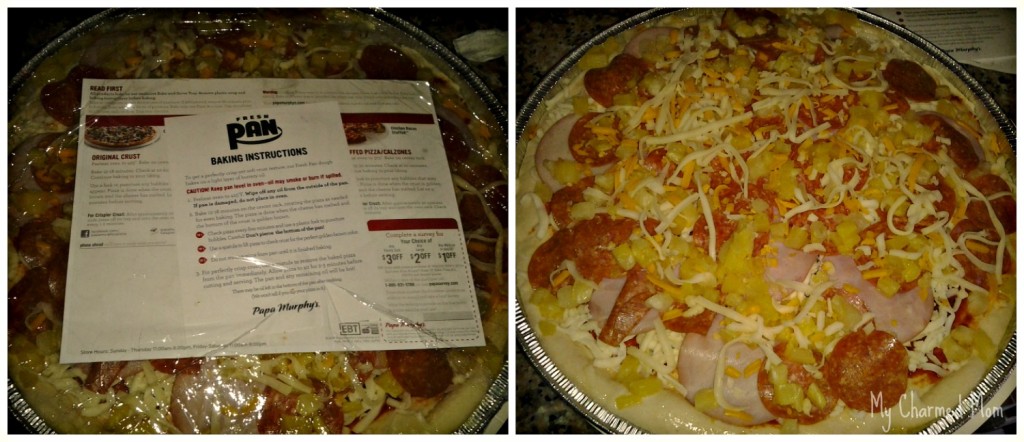 You can actually see the fresh ingredients, including the freshly made dough and mozzarella cheese.
Fresh made. Fresh baked. Fresh pizza.

At Papa Murphy's, we are Fresh Fanatics. We come in early to make our dough from scratch, grate our 100% whole-milk mozzarella every day, and hand slice our veggies.
The pizza was set to bake (with pre-heat) between 10-18 minutes at 425°F or until the crust is golden brown. Ours took only 13 minutes since we don't like an overdone crust.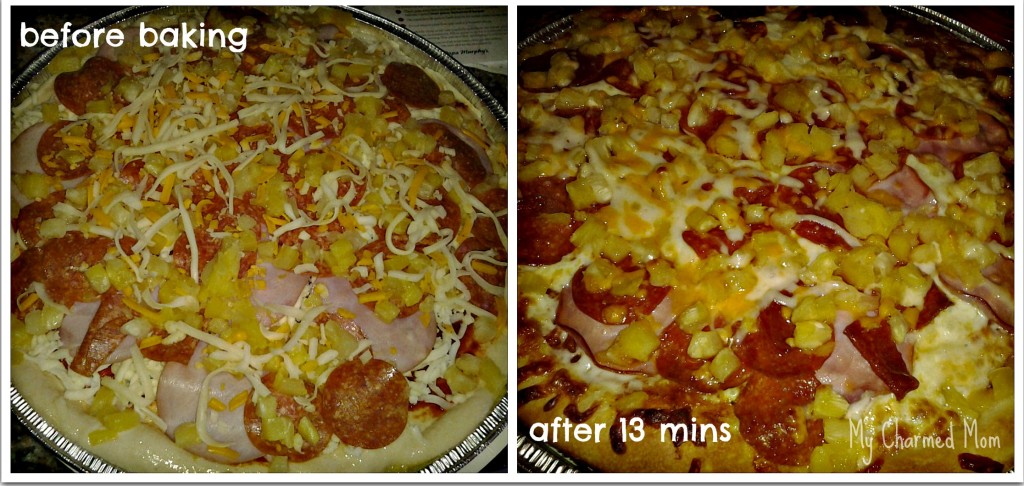 Every Papa Murphy's pizza is built to perfection with exactly what you want. You select the type of crust and your favorite fresh ingredients. We make your pizza by hand in a matter of minutes. Then you take it home, pop it in the oven, and serve it fresh to your family. That's what we call Love at 425°.
Honestly, Papa Murphy's pizza is delicious not only because of the fresh dough and ingredients, but what separates their pan pizza is its buttery crust that becomes golden brown and crispy on the outside after baking but soft and fluffy on the inside.
Usually there will be some leftover crust edges, (if this is familiar to you) but this time because of the yummy crust, everyone ate the pizza to the last bite.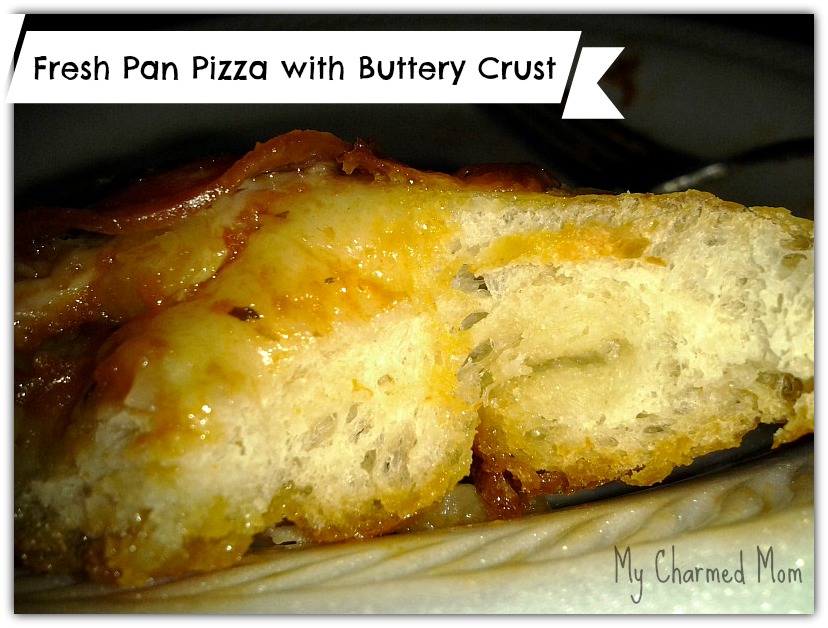 My husband, my brother-in-law and father-in-law most especially my daughter loved Papa Murphy's Pan Pizza! They have all commented how tasty and delectable the pizza is with all the fresh ingredients spread sparingly not to mention the generous amount of butter applied on the crust to make it scrumptious.
If you want to try Papa Murphy's All New Fresh Pan Pizza, you can visit the nearest branch in your area. And for more information about Papa Murphy's All New Fresh Pan Pizza and other pizza and products, you can go to http://www.papamurphys.com/.
Have you tried Papa Murphy's Pizza? You can tell me about your experience in the comments below.
* I received complimentary Papa Murphy's All New Fresh Pan Pizza as part of a promotional program with Papa Murphy's and MomSelect. All thoughts are my own.