A few weeks ago, on the onset of Typhoon Haiyan, I, together with my blogger friends, Life's Cheap Thrills, Bay Area Mommy, Diva Fabulosa and Hot Fun Stuffs got together for a fund raising giveaway to help out the typhoon victims.
First I would like to thank everybody who showed support and participation especially for the bloggers who signed up and contributed to the fund and also the readers who joined the giveaway.
Here are the winners of the giveaway :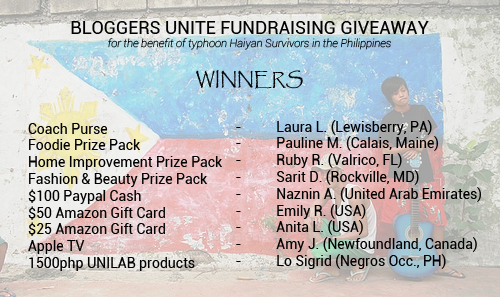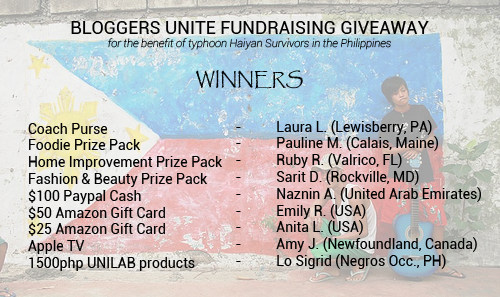 Coach Legacy Swingpack Purse (RV$128) — Laura L. (Entry #20068) from Lewisberry, PA
Foodie Prize Pack — Pauline M. (#27085) from Calais, Maine
Home Improvement Prize Pack — Ruby R. (#3520) from Valrico, FL
Fashion & Beauty Prize Pack — Sarit D. (#10596) from Rockville, MD
$100 Paypal Cash — Naznin A. (#18136) from United Arab Emirates
$50 Amazon Gift Card — Emily R. (#17333) from USA
$25 Amazon Gift Card — Anita L. (#41405) from USA
Apple TV — Amy J. (#1032) from Newfoundland, Canada
1500php worth of products from UNILAB Philippines — Lo Sigrid (#754) from Negros Occ., PH
We collected a total of $625.44 from sign-ups, donations, and online funding.
$525 (sign-up fees)
$100 (BayAreaMommy.net donation for the Paypal Prize)
$15 (MyCharmedMom.com donation)
$89 (GoGetFunding fund)
——-
$729
– $100 Paypal prize
– $3.56 (or 4% GoGetFunding fee)
——-
$625.44 (TOTAL)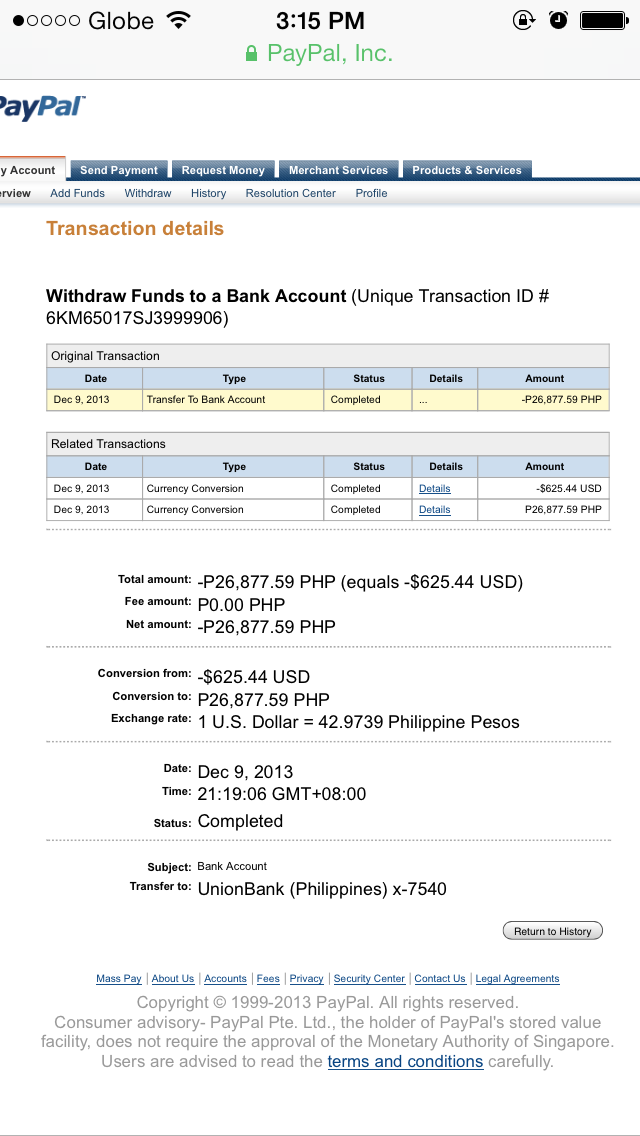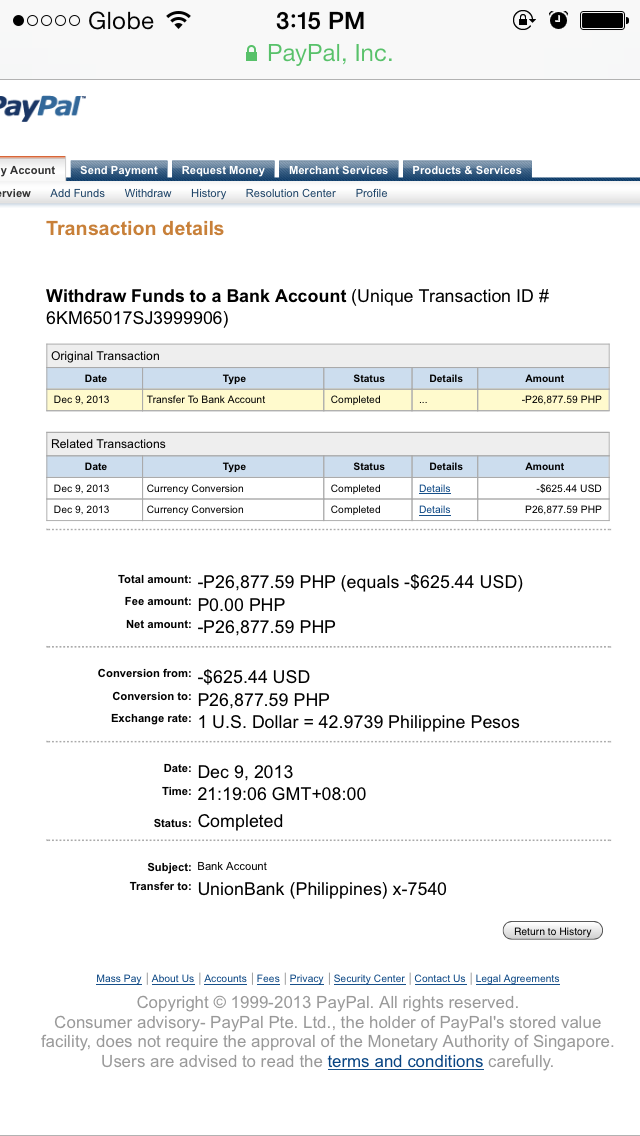 The fund was deposited to Sagip Kapamilya (ABS-CBN Foundation), Bank of the Philippine Island Savings Account # 305-111-2775.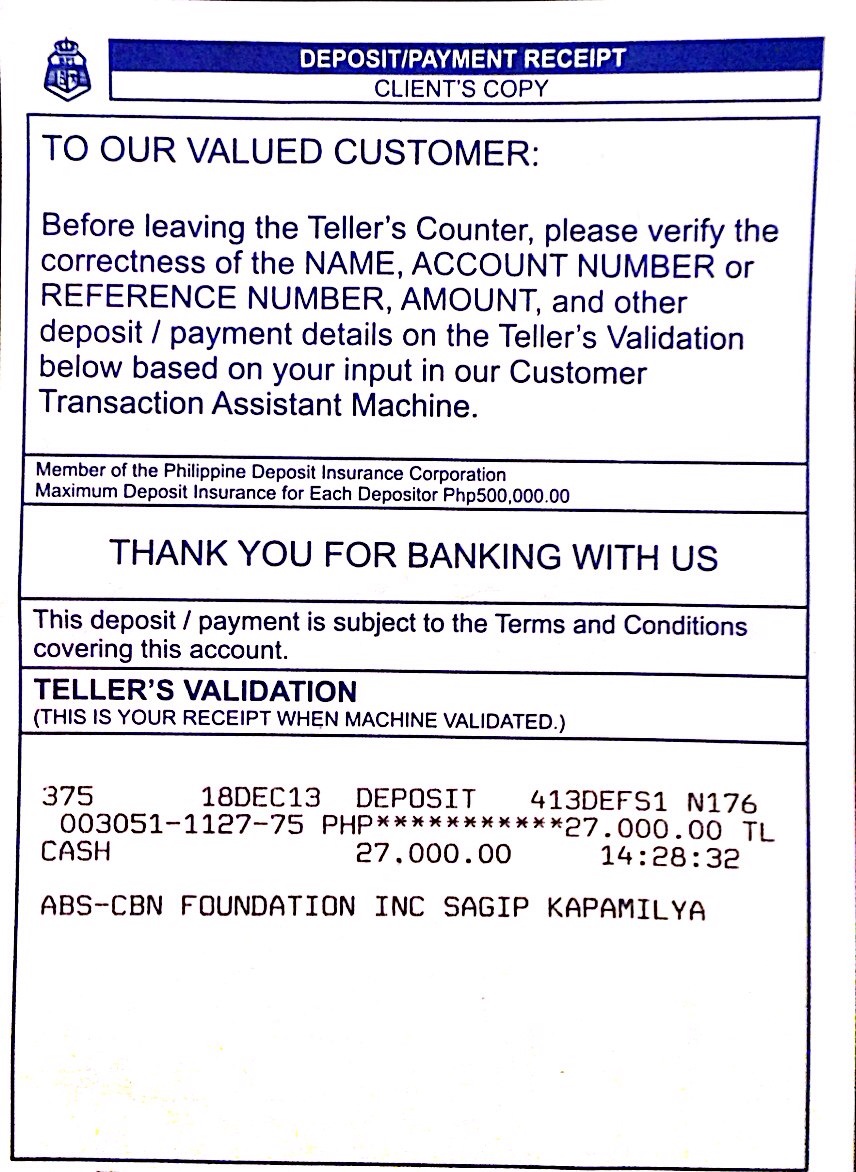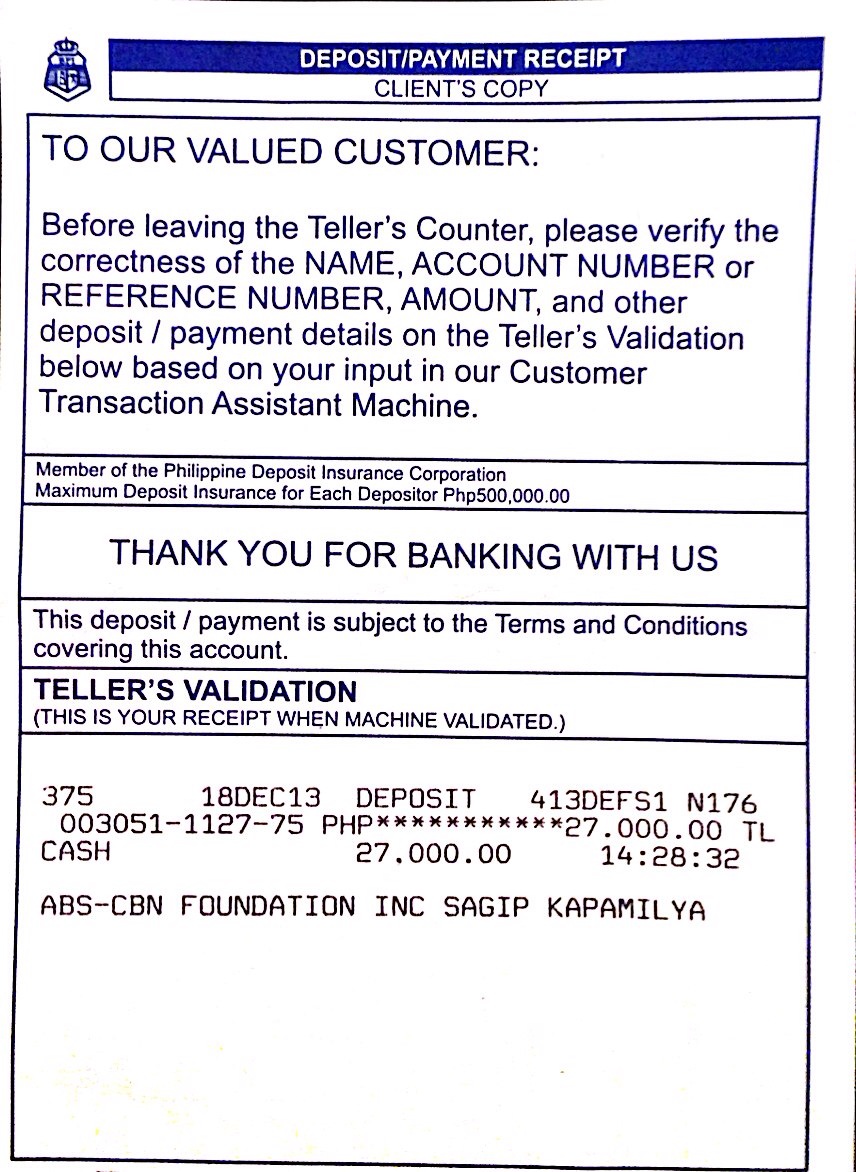 Again, THANK YOU ALL SO MUCH! The money we collected will greatly support the relief and rehabilitation projects the foundation has been doing for the survivors. If you have questions, ask away.