* I received a Read with Me Scout as part of promotional campaign with Mom Select and LeapFrog. All thoughts are my own.
As much as I want to teach my daughter about the alphabet and numbers, she sometimes doesn't see me as a teacher and it is hard for me to catch her attention. It is a good thing we were sent a Read Me Scout.
Read With Me Scout from Leapfrog is an interactive plush toy which helps children develop reading comprehension skills to get them on a path to reading. Not only does puppy pal Scout make reading fun with five interactive stories that he reads aloud, but he also responds to every pet, pat, hug and kiss!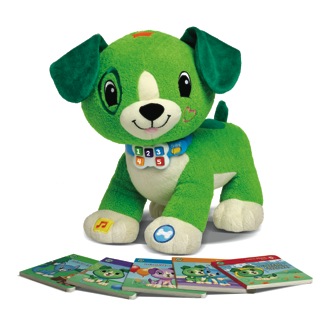 Simply press a button on his collar to start reading and pat his head to turn the page. Scout will ask your child questions throughout each story to create engaging learning moments and help build comprehension skills. Scout loves to sing, too!
Making Scout work is very simple. You just need to turn the button to choose the mode, there are 2 available : story time and sleepy time. Story Time mode is used when your child feels like reading and then the Sleepy Time mode when it's time to snuggle and listen to relaxing stories and eight minutes of lullabies. The numbers on the collar corresponds to the number of books for your choice to read and pressing it will initiate reading.
The package also includes a 5-Book Set (board book) which tackles topic in Pattern, Narrative, Concept Rhyming and Learn-About. It also features 70+ different engagement and comprehension questions.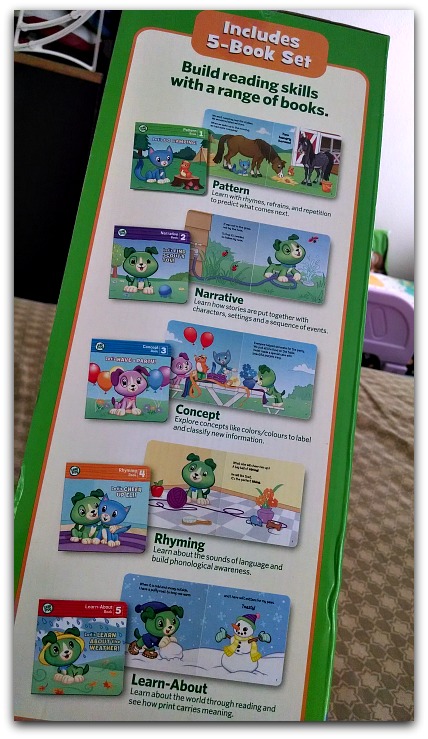 There are several commands that your kid can do and Scout will respond :
pat the heart on his cheeks and he will say sweet friendship phrases
touch the star to pet his head and he will turn the page
touch his musical paw and you will hear happy learning songs

pet Scout's back and he will answer questions

Touch the friendly paw (squeeze left paw) and he'll respond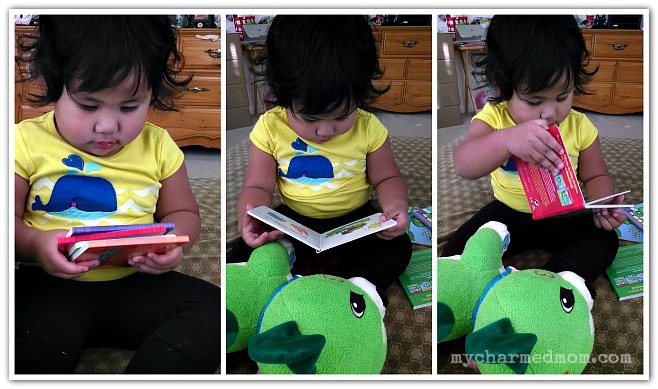 Read W
ith Me Scout is very effective with my daughter since it catches her attention and makes her very interested in reading, aside from that, it became her regular companion during nap time and sleeping time at night. I even enjoy the different things you can acttually do with Scout. This interactive toy enhances a child's curiosity and establishes a child's love for reading.
Details : Read With Me Scout has an MSRP: $34.99.
* I received a Read with Me Scout as part of promotional campaign with Mom Select and LeapFrog. All thoughts are my own.
Read with Me Scout by LeapFrog is included in my 2013 Holiday Gift Guide together with some awesome gift ideas.