As your little one progresses into a full blown toddler you have likely seen great changes in his diet from the days of formula and small bits of baby mush. But, along with eating more fruits, veggies and even sugars, comes the need to pay closer attention to the care of your toddler's teeth in order to ensure good oral hygiene. Even though their baby teeth are going to fall out, baby teeth set the stage for healthy adult teeth and good oral practices on the part of your child. So, while you teach numbers, letters and colors, there is no better time to teach your toddler about the importance of good oral hygiene.
Take a look at some best ways you can help to instill good oral habits into your child:
Let them have a say in their equipment – At this young age if something isn't fun for your child it is likely to not get done. So, keeping that in mind, allow your child to take the reins when it comes to picking a toothbrush and toothpaste. Whether they have a favorite cartoon character they want on their brush, or a certain flavor of toothpaste, these are great ways to get t

hem involved and make brushing their teeth fun. Some toddlers want the excitement of a spin brush with lights or sounds, which is also a great way to get them to want to brush often.

​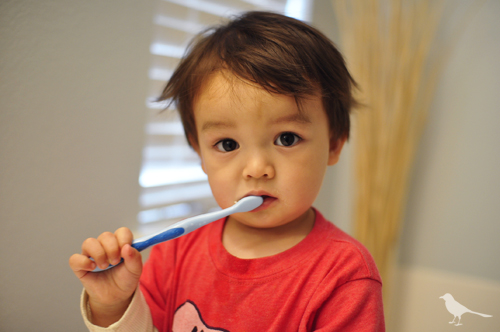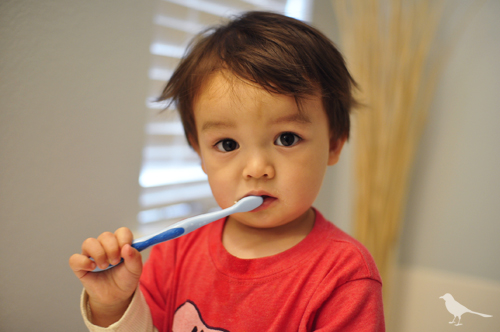 Make brushing a group activity – Take the time at least once a day to brush alongside your toddler. This not only is a good way to help show them how to properly brush their teeth, but make them aware that everyone else brushes their teeth too. Not to mention, this will make them feel like a big boy or girl by doing what mommy and daddy do.

Show them how to properly brush – At least once per day you want to still 'manage' your toddler's teeth brushing, with the actual toothbrush in hand. While you want them to learn to do it on their own, allowing them to see how you brush their teeth and get all areas of the mouth teaches them that that is what they should be doing. Try showing them how to brush one area of their teeth and then letting them repeat it.

Take them to a pediatric dentist – Any San Diego childrens dentist specializes in making oral care fun and comfortable for kids, which can help to make their regular dental visits more bearable. The positive praise and fun prizes at the end of a great dental visit act as a reward for their brushing in between examinations, which will keep them motivated to continue brushing well.
Teaching good oral hygiene habits is best done early with all children. Not only are they more likely to carry these habits with them for the rest of their life, but this is a perfect age to show children that brushing their teeth twice a day isn't a chore.
*Image source: http://indrashare.com/teaching-kids-to-brush-their-teeth/