Decorating your home is one of those things that can either love or hate, or sometimes both at once. It can be a lot of work to put everything just how you want it, and it can be frustrating when things don't seem to come together.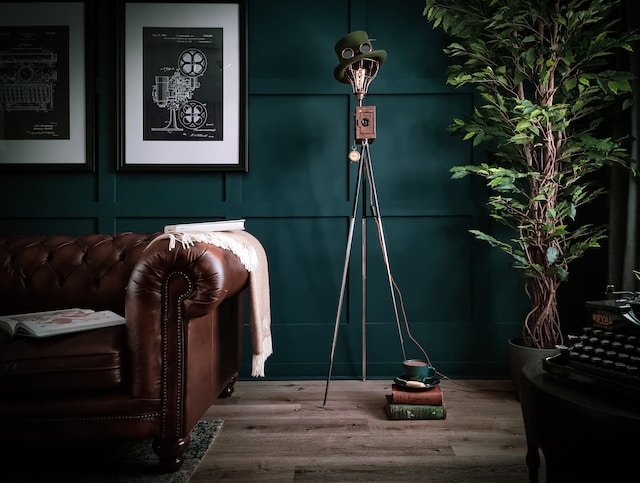 But you have to admit that, once everything is done and you've made a fresh start with your home, there's nothing more satisfying than seeing your vision become reality.
One of the best ways to really enjoy the decorating process and to make sure you're happy with the end result is to add at least one personal touch to every room. How can you do this?
Make Something
If you're the crafty sort, then you can make something to add to the decor in your room. Even if you aren't that skilled in arts and crafts, there are still some things you can make.
If you go to a pottery or jewelry-making class, or a similar class, you can almost always take home your end product. Because the teacher is trying to make sure everyone has a good time and learns something, the chances are that your creation will be good enough that you're willing to display it.
But let's say that you do have some skills. For example, if you're good at knitting or crocheting, you can make a quilt, a blanket, or a throw that will add that personal touch that you can be proud of. 
Indoor Plants
An indoor plant will add a bit of life to a room, literally. The great thing about plants is that you can cater them to your style and your needs.
Do you prefer a simple, clean, modern look? A potted plant can break things up so they don't feel bland, without taking away from the sleek design. You can also find very low-maintenance plants that are easy to look after.
Do you like a country or rustic look? Flowers and other plants can add some color and add to the busy feel of the place. The same applies if you like bohemian designs or, if you truly love plants, want to grow your own inner garden.
Plants are more than just design features. They're also good for your health and the environment, so it's definitely worth investing in a few for your home.
Quirky Signature Pieces
Finally, the best way to add a personal touch is to add a bit of personality to your decorating. A quirky signature piece of furniture or ornament can do wonders to bring a room together and make it feel complete.
Even if the signature piece isn't a perfect fit from a show-home point of view, it can be a perfect fit for your home and your life.
A signature piece can be anything. It can be a family heirloom. It can be something you picked up while traveling. Or it can even be something you happened to fall in love with at a store. The most important thing is that you like it.