It's important that you enjoy where you live. You may find yourself around the house more these days and it's a big investment of your money.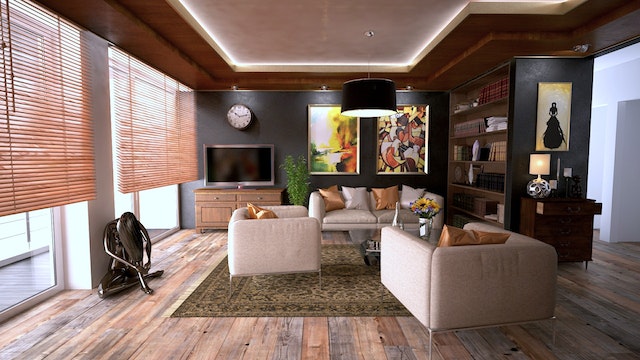 You might look around one day and realize you've been putting off house projects. It's wise to keep up with working on your home for resale value and also so you can feel good living in it currently. If you're ready for a refresh then take the time to learn some tips to make your home more attractive and appealing.
Focus on the Entryway
You want to establish a good first impression whenever someone walks into your home. Your opportunity to do so is with the front entryway. Focus your time and energy on updating it and making it look more welcoming. For example, you can add small pieces of furniture and replace an old light fixture with something different that will make a statement. Consider painting your front door a color that will pop and that catches your attention. You may also want to add some fresh flowers to this area.
Create A Backyard Oasis
If you're at home a lot then you likely also enjoy spending time outside. Make your home more attractive and appealing by updating the backyard. Turn it into an outdoor oasis by setting up a grilling and entertainment area. You may also want to plant a garden that you can work in and upkeep in your free time. Another idea is to add some stone pavers so that your backyard is complete and more attractive. This is a good choice for enhancing the backyard as well as a way to add more curb appeal in the front of your home.
Paint & Decorate
You can create a more attractive and appealing home by applying fresh paint to the walls. It'll look more modern this way and it's a chance to brighten up your spaces. Painting is a project you can take on yourself if you have the time and patience. Now is also your chance to rearrange and redecorate your home. Aim to have a minimalist approach to your decorating style so your house doesn't feel overcrowded. Only display the items you truly love and that help bring out the best in your home.
Keep it Clean & Declutter Often
Get on a regular cleaning schedule if you want to improve the look and feel of your home. Cleaning it and keeping it tidy will help to reduce stress as well since you won't have to stare at a messy home all day long. This is also a good opportunity to go through your belongings and donate or get rid of what you no longer use or want. You should try to declutter room by room and only hang onto the items that you love and that will help you create a more appealing home to live in.
Conclusion
When you apply these tips you'll quickly find that your home looks a lot better overall and that you enjoy spending time in it. It will also be good to have all of these projects complete when you're ready to sell it one day in the future. It's likely that once you finish these tasks that you end up falling back in love with your property.