You might be sitting one evening and thinking to yourself, how lovely it would be if there were a cat or dog curled up at the bottom of the couch. Perhaps your children are asking you if they can have a fish, a cat, a puppy, or even a guinea pig. 
While there are many things to consider when it comes to adding a new pet to your family, it can be a really exciting time – but almost all pets come with several responsibilities and some training too.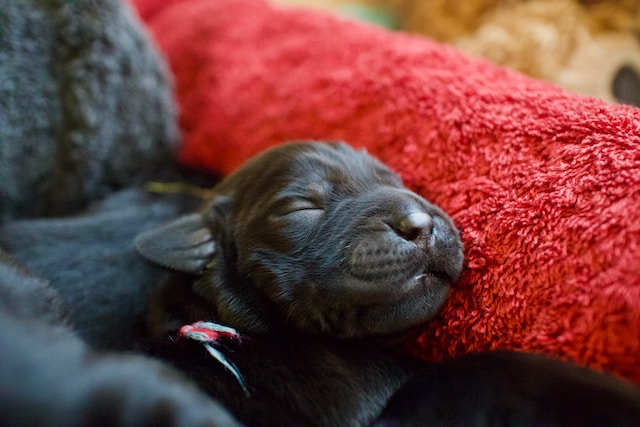 So how do you choose a new pet? And what should you be thinking about both short and long term? 
Choosing a new pet
Having a cat curl up on your lap in the evenings or watching the run around playing with balls is great. Walking your dog in the early hours or talking to them in the kitchen while you cook for the family are both joyous. But even the smallest pets, like fish, mice, or axolotls, bring a lot of joy. 
There have been many studies into the impact that pets have on people, and when it comes to everything from mental health to a reduction in the feeling of loneliness – nothing comes as close as a furry friend. 
Pets are great for children, too, because they help with social skills, staying healthy through play and can teach them about animal care and responsibility too. 
What to consider when it comes to getting a pet
When deciding which pet you will get, your family's lifestyle is what needs to be taken into consideration. Are you busy all the time and hardly ever home? Then a dog probably isn't a great idea. Your lifestyle is better suited to a fish, something that is lower maintenance (they do still require care, though). 
However, if someone is home most of the day, then a dog or cat will work well. 
Smaller furry animals like mice, guinea pigs, and rats are somewhere in the middle. They need more care than a fish and are social but will more often be doing their own thing safely in a cage instead. 
Where will you get the pet from? For most pets, you can get them from a pet store, things like fish and rodents, and even some lizards. With a cat or a dog, there are a few places you can check out. Animal shelters can make a good option if you have older children and can care for an older animal. Or reputable breeders like

Lucky Labs

, for example. 

Do you have the money to care for your pet if they get sick? The initial cost is the purchase and all of the items they need, but training for dogs, vaccinations, and medical care if they need it will all come under financial responsibility.

Allergies can be unfortunate because you might not realize that someone is allergic until the pet is already home. It is important to visit friends and family with the type of pet you want to test to see if anyone leaves a bit sniffly. 

Personalities and socialness are essential. If you and your family aren't very outgoing, then rabbits and cats are quieter companions, while dogs need to go outside and will make sure that you are a lot more social. 

How active are you and your family? Do you like to go on long hikes every weekend, or are you closer to sitting quietly with a book? A mix of the two will work for cats or dogs, though. 

The care level of each type of pet will vary, too – and you need to be sure that everyone in the family (age appropriately) will be willing to do their part no matter what. Most of the time, 90% of the pet care falls to the person who is home the most, and you can ask yourself if you're willing to take that extra on. 
Should you choose a dog? 
The first thing you need to decide is the breed of dog that you think will suit you best. Each dog breed will come with a range of different breed traits, and then a lot comes down to their personality and how you raise them. 
Some breeds are naturally lazy, while others are all go-go-go. And the size of the breed will be something you need to consider too. Dogs are more high maintenance than most other pets – but make incredible additions to the family. 
When choosing a dog, here are some other tips for lifelong health: 5 Tips To Keeping Your Pet Healthy and Happy. 
Should you choose a cat?
Cats are great pets and are a little less high maintenance than a dog – but they still need supervision and regular care and are playful and affectionate – just like dogs. The only difference is you won't be walking this one, but they might scratch up some of your furniture from time to time. 
The litter box for your cat will need to be regularly cleaned out, and they will need plenty to keep them occupied while they are awake, but most cats will sleep up to 16 hours or more per day. 
Should you choose a rodent?
The benefit of choosing a smaller animal that is in a cage is that they are contained in one place. They will need to have their bedding regularly changed and access to food and water at all times. 
Most of the time, they will be nocturnal too, so you have to get used to nibbling and playing late into the evening. They are very low-maintenance pets, and that works well for busy families. 
Should you choose a fish?
For those who want something to cuddle, a fish isn't going to bring that to your family – but they are a great starting point for children to learn about how to care for a pet. Starting with a basic fish that only needs a basic setup is a good idea. 
Tank cleaning, regularly feeding, and checking the water temperature and levels is a must for healthy fish. And not all fish get along well, so get advice on which fish would be best. 
There are many other options, including rabbits, rats, birds, and lizards, that can make great pets – but if you're looking for something to cuddle or walk, then a cat or dog are typically top of the list when it comes to family pets.