With urbanization constantly expanding, our gardens are becoming more and more crucial in the overall efforts to support biodiversity and sustainability. For our own comfort we often take more from the environment than we give back, but that doesn't always have to be the case.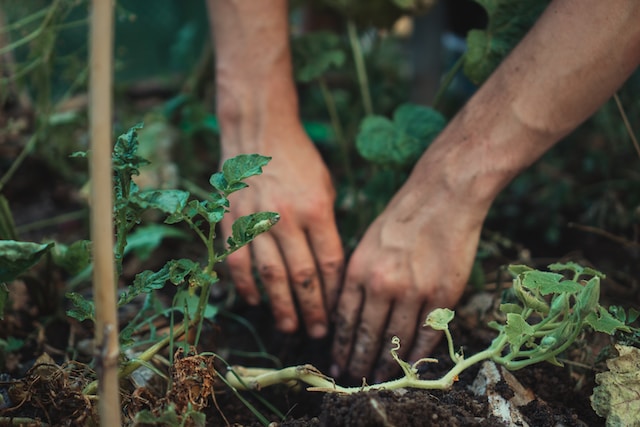 Green gardening is not as difficult as you might think. Though you may have to cut back on a bit of space to really give something to the environment, it is worth knowing that doing something is better than nothing. Even if you only take one piece of advice from this article, you'll still be contributing more than you did before. 
So, with all this in mind, here are four tips to help you build an environmentally conscious living space. 
1. Embrace Native Plants
Prioritizing native plants over exotic ones not only makes your garden easier to maintain, it also reduces your carbon footprint. Plants native to your area have evolved to thrive in the climate you live within, meaning they will flourish even with minimal attention.
Often, they'll also demand less water, fertililizers and pesticides, making them a sustainable alternative to exotic, foreign-sourced plants. As a bonus, for wildlife, they will also provide essential habitats and food sources, contributing to the conservation of indigenous species. 
Whether for hanging baskets on your security shed or your new flower bed, reach out to local garden centers to discover a selection of plants suited to your area. 
2. Foster Biodiversity
Though biodiversity may seem like a complicated concept, it is a simple principle to incorporate into your garden. Embrace the idea of a "wild" outdoor space by allowing some areas to remain untamed, providing refuge for insects and small animals. 
A thriving ecosystem within your garden will be visually appealing and contribute to the overall health of the environment. Often, gardens look artificial when kept too neat and tidy. 
If you want to create a habitat that attracts pollinators like bees, butterflies and birds, plant nectar-rich flowers across your garden. Species which fall under this bracket include:
French Marigolds:

For the late summer. 

Ivy:

For the autumn months – as it flowers towards the end of the year.  
3. Compost and Recycle
Finally, and probably most importantly, reduce waste and nourish your soil simultanously by composting organic materials. Whether it be kitchen scraps, yard waste or fallen leaves, you'd be surprised at just how much can be used to replace synthetic fertilizer. 
By practicing composting and other forms of recycling, you close the loop in your garden, minimizing your negative environmental impact. 
Get Gardening!
Creating an eco-friendly garden could be the start of an enriching journey towards environmental stewardship. By taking these steps, your garden can be not only a source of joy but also a contributor to the conservation of the planet. 
Remember, every small effort counts and your eco-friendly garden could inspire others to do their part in protecting our ecosystems. For more tips on how to bring your garden to its full potential, click here.