Moving house can be a very busy time, as there are so many tasks that must be completed. The good news is you can make your life a little easier as you move by following our guide on the essential tasks to complete before moving day below.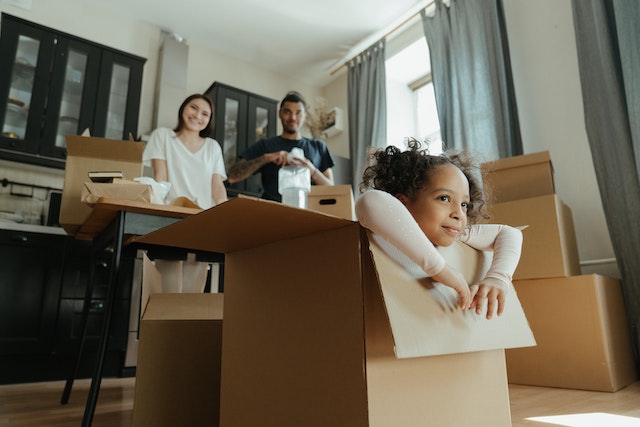 Get Removal Company Quotes
First of all, unless you want to lug your furniture around and work up a sweat on a moving day, you'll need to find a reputable moving company to work with. 
The great thing about using a moving service is that they'll not only do the heavy lifting and the driving for you on the day but will supply you with packing materials and boxes as well. 
Finalize A Date For Moving Day 
One of the most important things you'll need to sort out when moving is the date when you will leave your old property and move into your new one. Often this date is the same, especially if the properties are within a close distance of one another. 
If you are selling your home, and buying another, you will need to arrange a date in line with when your new property is available, but that also meets the needs of your buyers. 
If you are moving from one rental property to another you will need to do your best to match up the contract payment date from the first to the second. Otherwise, you can end up with a situation where you have to pay for both the old and new property for a month and this can be very expensive. 
Insure Your New Property 
Before you move it's also a very good idea to make sure that your new home is properly insured. This means investing in contents insurance, and if you own the home in question, property insurance. 
Content insurance is vital for both renters and homeowners as it covers theft and damage to the contents and items inside your home. Building insurance is crucial for those that own the property because it will cover them for damage to the structure itself, for example, flood or fire. 
Get Your Post Forwarded 
Lots of people forget this one, but you must get your post forwarded to your new address when moving home. This is because mail will continue to arrive at your old address for weeks and even months even after you have moved out, and you could miss something important. Having mail sent to an address that you no longer have access to could also make you more vulnerable to identity theft. 
Declutter Your Home 
If you want to make your move as easy as possible, you will need to set aside some time to declutter your home before moving day. The benefit of decluttering is that you will have much less stuff to pack and move, so you should make the process faster and easier. Additionally, it means you will arrive at your new property with only the items that you truly value which can help you settle into your new home better as well.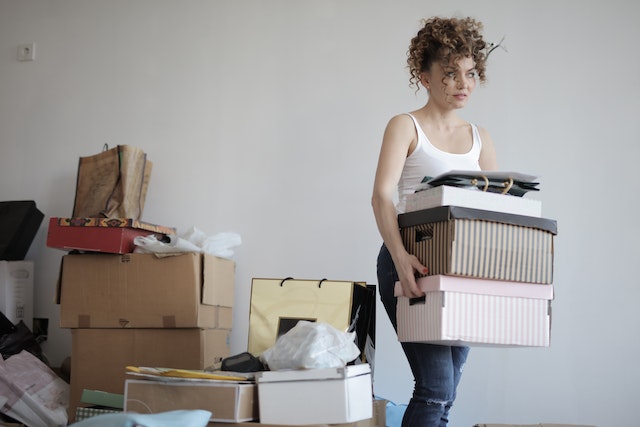 Deep Clean Your Property 
In addition to decluttering your property, you will also need to deep clean it before you move out. Indeed, if you are renting a property, it's likely that you have a substantial deposit resting on the quality of the clean. 
The good news is you can make the deep clean process easier by recruiting the help of cleaning professionals. One such set of experts that can help you include carpet cleaning firms. This is because they will be able to both deep and spot-clean your carpets and have them look like new for the arrival of the new residents. 
Make Time To Say Goodbye
While most of the other tasks on this list are practical, it's important to remember that moving home can be an emotional experience as well. Indeed, for some moving means saying goodbye to people and places they love and will miss. 
With that in mind, taking some time to say goodbye to those people and places makes perfect sense. You may choose to do this by throwing a celebration or going away to a party. Alternatively, you may want to see people one-to-one to say goodbye or have a quiet dinner in your favorite restaurant before you leave the area. 
Update Critical Documents 
Several documents will hold critical information that includes your address. To that end, you will need to update these when you move. In particular, your driving license and vehicle insurance will need to be updated. Your passport and any other form of official ID will also need to be associated with the correct address so be sure that you notify the organizations that hold them. 
Check Your Utility Meters 
Gas, electricity and water, as we all know, do not come for free. They have become even more costly recently post-pandemic! That means you won't want to be held accountable for a penny more than your own household's usage. With that in mind, you must check all your utility meters just as you leave your old property. Be sure to take a picture of the readings so you have evidence in case there are any problems. 
You can then contact your utility providers and notify them that you are moving out, and any other charges incurred after this date will be on the new tenants or owners. 
Sort TV And Broadband In Your New Place
Last of all, well before you move you will want to make sure you arrange to have TV and broadband installed into your new property. There are several things to remember to do here. The first is to have these services terminated at your current home, otherwise, you could end up being charged for usage when the new residents move in. 
Then you will also need to book an appointment to ensure that both your TV and broadband are hooked up in your new property. These appointments are very popular so making sure you get one as soon as possible is the best idea, especially if you rely on broadband for working at home.