If you or your little ones are picky eaters, then it may be high time to expand that palate. This is especially more apparent for children. Eating foods that are comfortable is completely great. It allows you and everyone else at home to feel assured that they're going to eat something they enjoy. This extends further than just eating what's comfortable. Planning family meals becomes so much easier, grocery shopping is a breeze, and there isn't any pressure when going out to eat.
While there are perks to eating the same old food you and everyone else in your home is well accustomed to, don't you think that it may be time to shake things up? More specifically expand the taste for everyone at home? Extending your palate can lead to so many good things such as enjoying more foods, trying something new you never thought you'd try, and overall just having a foodie adventure. So where should you begin?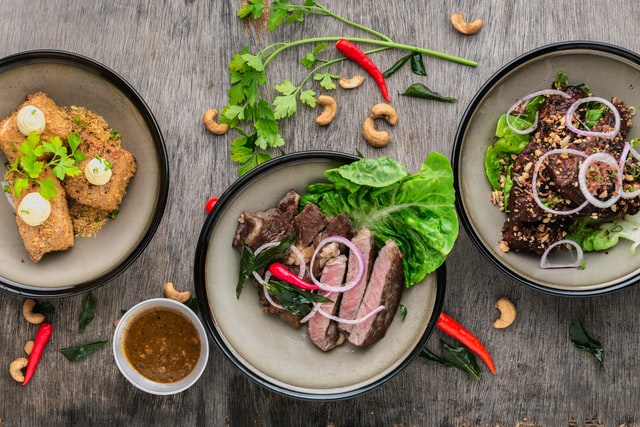 Eat Lots of Herbs and Spices
If you are looking to expand the palate, there are a few things that you can do to help. The first is by eating lots of herbs and spices. This is because they have the ability to make food taste better. There are a whole array of spices available at your local grocery store, but you can even step it up a notch by getting a spice subscription service that allows you to try flavors from all over the world. 
But one thing to keep in mind is the number of herbs and spices you throw into your food. While they instantly enhance the flavors of the food, you need to keep in mind it's probably best to slowly begin incorporating these into the food so you and your family can be more accustomed.
Experiment with New Cooking Techniques
Cooking is one of the most popular hobbies in the world. Even if you are not a professional chef, you can still experiment with new cooking techniques and recipes. Steaming your vegetables is not going to taste the same as roasting them. Boiling certain foods won't taste the same as frying them. Veggies are one of the best examples, a lot of kids (and adults) tend to dislike the taste of vegetables. 
But this could solely be because of how they're cooked. Roasting and frying can completely enhance the flavors while blanching can heavily affect the taste. Learning new ways to cook your favorite foods can be a massive game-changer.
Set Up a Combo Platter at the Dinner Table
A combo platter is not only easy to set up for you and your family, but it's also a great way to expand the palate. You can have an array of different foods and bite-sized snacks. It gives your kids the chance to try something they usually dislike, and it's a breeze for you. You can even add some sauces to help, as this is a great way to help enhance the flavors.
Cook More Often and Challenge Yourself with Difficult Recipes
Cooking is a very important part of our lives. It helps us feel more fulfilled and provides a sense of accomplishment. Just because you're challenging yourself to a new recipe means that you have to challenge yourself to make something difficult such as a perfect filet mignon. There are plenty of mouthwatering dishes you can try that are completely easy to make that the whole family will love. You can try this instant pot turkey breast, as your whole family will just love it!
Order Different Types of Food At Restaurants and Take Notes
Taking notes at a restaurant can be weird, but you're welcome to just take some mental notes instead. If you have a go-to restaurant that you visit with family, friends, coworkers, or alone, do you often get the same dish? Most people will try to get the same dish or at least similar dishes when going out to eat. This is something that's completely normal because you know for a fact you're going to like it, you know for a fact that you're going to get your money's worth as well. The same can be said for your family too if they're getting the same thing. But why not try ordering different food? You can:
-Ask the waiter for recommendations or suggestions.
-If you're not sure what you want, try asking for a sample of the dish before ordering it.
-If you are going out with friends, try ordering one dish and splitting it with everyone.
-Some restaurants offer family-style or tapas-style dining which allows you to order several different dishes and share them with your party.
Restaurants usually try to be accommodating, and they especially love it if their customers try something new.