Creating a cozy living room on a budget can be tricky, but it's not impossible. This blog post will discuss some tips and tricks that will help you create the perfect warm and inviting space for your home. It will talk about how to choose the right furniture, decorate with accessories, and add warmth with lights. So read on for some helpful advice on how to make your living room feel like a cozy retreat!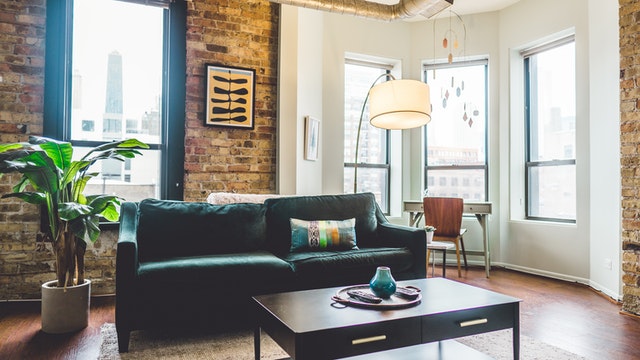 1) Choose The Right Furniture For Your Space
When choosing furniture for your living room, it's important to select pieces that will create a warm and inviting atmosphere. Sofas and chairs in rich colors like burgundy, olive green, or navy blue can help to give the space a cozy feel, while lighter shades like beige or tan can make the room feel more open and airy. You may also want to consider adding some accent pillows or blankets in soft fabrics like wool or cashmere to further enhance the cozy vibe.
When it comes to seating, try to choose comfortable options that will encourage people to relax. Leather sofas are always a good option because they're both stylish and comfortable, but if you're on a budget, you can also find affordable recliners and armchairs in a variety of colors and fabrics. Just be sure to avoid any furniture that looks too modern or sleek, as this can make the space feel cold instead of cozy.
2) Get Some Warm Lights
Another important element in creating a cozy living room is lighting. You can consider adding some handblown glass pendant lights to add a warm feeling. Candles are also a great way to add some extra warmth and romance to the space. If you have a fireplace, be sure to light it before guests arrive – there's nothing quite as cozy as sitting by a crackling fire!
If your living room is on the smaller side, you can also use mirrors to reflect light and make the space feel brighter and more open. Just be sure to place them strategically, so they don't reflect any glare from windows or lamps.
3) Decorate With Accessories
Accessories are another great way to add warmth and coziness to your living room. Throw blankets in soft fabrics like wool or cashmere can be draped over sofas and chairs, while area rugs can help to define the space and add some extra color and pattern. You may also want to consider adding some artwork or photos that feature warm tones or scenes from nature. These small touches can really help to make the space feel more inviting.
So there you have it – some helpful tips for creating a cozy living room on a budget! Just remember to choose furniture and decor that will make you feel comfortable and relaxed, and avoid anything that feels too modern or sleek. With these guidelines in mind, you should be well on your way to creating the perfect space for entertaining or simply relaxing at home.