There are few parts of the home that are truly deserving of bringing the feeling of "luxury" quite like the bathroom. It's a room that requires intimacy in almost every way that it's used and, as a result, feeling comforted and catered to is key. But how can you make that feeling in your own home? Here, we're going to look at a few ways to create the luxury feeling in your own bathroom, from the low-budget tricks to the big-scale renovations.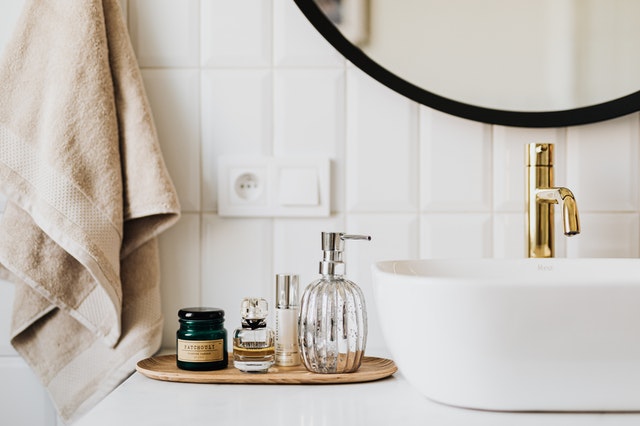 Don't underestimate the power of fresh towels
One of the things that the eye tends to get caught by when you enter a hotel bathroom is the thick, fluffy towels waiting for you on the towel rack. Now, practically, you might have a need for thinner and larger towels on a day-to-day basis, especially when it comes to drying after a shower. However, for the towels that are left out and visible in the bathroom, you need to consider how they impact the look of the bathroom, not just the feel. Of course, you should invest in high-quality towels to make sure they're comfortable and pleasing to the touch, not just fluffy, but they can leave a really good visual impression.
Give it a new facelift
Let's start with the surface, first of all. Giving your bathroom a contemporary and charming look can help you rejuvenate your relationship with it. It can also make the bathroom a more practical place and an easier one to take care of. For instance, a new set of bathroom tiles can not only transform the look but keep the surfaces easy to clean and resistant to mold and other problems that can pop up. Similarly, new surfaces for the sink area as well as for any storage spaces can help to make a bathroom feel new and fresh. If you're feeling like your bathroom is a little dull and dark, then changing up the aesthetic can have effects that go more than skin-deep.
Light it up
When talking about bathrooms that can feel a little dark, even claustrophobic, which affects smaller bathrooms most of all, then you need to get creative about how you use lighting in that bathroom. Aside from what light comes from the window and the main fixture, there are other options. For instance, you can learn about feature lighting that allows you to add extra sources of light of varying warmth at important parts of the bathroom, adding visibility where it's needed, while also maintaining a comfier atmosphere. You can also maximize natural light by, for instance, replacing your window glass with frosted glass instead of having to cover it up with blinds or curtains, so you have the freshness of the sunlight while still maintaining your privacy.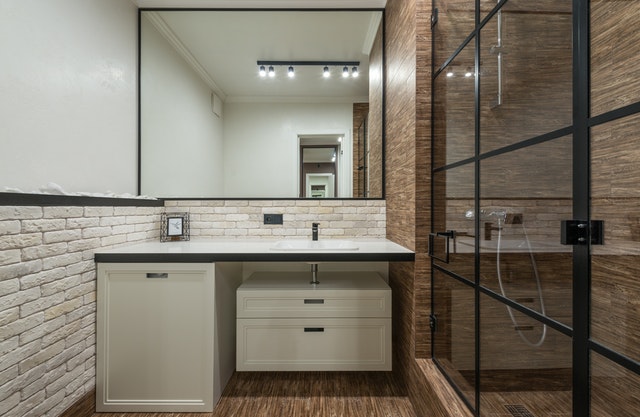 Invest in high-tech appliances
Your appliances are going to dictate the feeling of how you use the bathroom, especially when it comes to taking care of that private business. Investing in a high-quality toilet and toilet seat is going to make things much more comfortable, but if you need to replace a toilet, why not go the extra step and consider smart toilets? These can include features like heated seats, deodorizers, night lights, on-demand heated water, and even things like an electric dryer or fan for toilets with bidet features. It might not be something you're likely to shout from the rooftops about, but you might be surprised as to just how much a change in appliances can make the entire bathroom experience so much more luxurious.
Make the change to a standing shower
This might already be the case in many homes, but if you're still using a shower and bath setup, then one of the best investments you can make (especially if you never take baths) is to take the tub out and fit a walk-in shower cubicle. It might take a little more investment than most bathroom renovations, but the benefits are largely worth it. Aside from a comfortable, solo space to shower, an easier (and much safer) way to get in the shower, and extra space without the tube it also gives you access to some of the truly high-quality shower cabins out there, that can come with all of the technological features to make your shower time truly luxurious.
A little seating room can make a lot of difference
It might not seem as big a change as some of the others above, but having some seating in your bathroom can add a lot to it. Aside from the fact that you're likely to have seen them in most hotels, and thus they can feel more authentically luxe, they can also change how you use the bathroom. When you're able to take a seat, it gives the impression that you're able to take a little more time and to go at your own pace, whether you're doing your makeup, shaving, or simply taking the moment to relax while you dry after having a shower. Just make sure that you choose seating with materials that are suitable for wet rooms.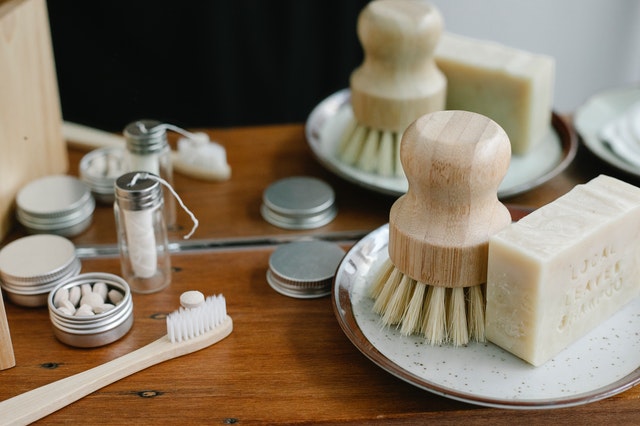 Leave out some extras
Of course, part of the luxury bathroom experience is access to the great shower amenities that the hotels leave out. It's all too tempting to pocket them, but you don't need to worry about that if you do the same in your own home. Make sure that you have a shower tray or a similar storage place left out, with everything that you need for a great shower or bath left out ready for you to grab. A little investment in higher quality toiletries is going to make every time you use the bathroom that little bit more indulgent.
Whatever your budget, your means, and your needs, the tips above can help you add some luxury to your bathroom. Keep in mind which tips suit your needs best and give that bathroom the comfort and class that you deserve to feel every time you use it.