Car journeys with your kids can be a bit hit and miss, one day your children might be fine, and the next, they start acting up. The trick is to have lots of different ways to keep them entertained. For a few great ideas, try some of these.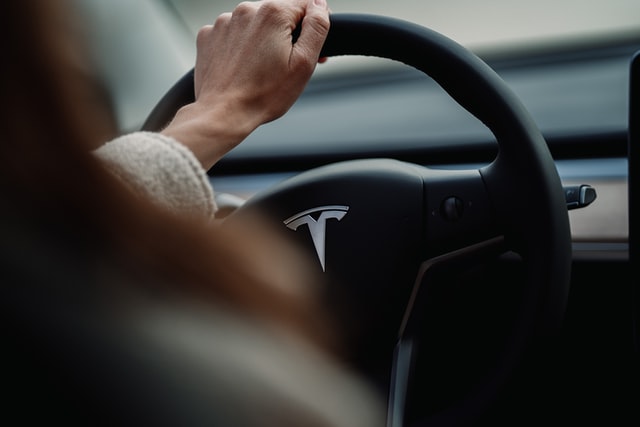 Children's Audio Books
Looking for an easy way to keep your kids entertained in the car? Children's audiobooks work wonders. The best thing about audiobooks is that they are a calming activity, they'll help to keep your kids relaxed so that you can focus on driving. Wondering which audiobooks to try? Start with a few of these top picks:
The Giraffe & The Pelly Me By Roald Dahl: 
Your kids will just love this charming story about a giraffe and a pelican who run a window cleaning company. Expect plenty of laughs and a wonderful adventure.
The Boy Who Grew Dragons By Andy Shepard: 
A young boy finds a special fruit tree in his grandad's garden, he can't believe his eyes when a tiny dragon hatches out one of the pieces of fruit.
Car Games
If your children aren't a fan of audiobooks, consider trying a few car games. There are so many games that you can play in the car, you might try traditional games like 'I Spy' or '20 questions' or app-based games. The Road Trip Travel Games App is a great option for car journeys. This app has lots of fun games that are perfect for kids on a road trip. There are handy features where you can check your score, or set a timer for gameplay. Choose from games including Memory Word Game, Name That Tune, Spot It, and The Storyteller.
Plan your stops
If you're going on a longer car journey with kids you should plan your stops in advance. Carefully organize your route and choose a few stops where your kids can get out, stretch their legs, go to the bathroom and have some food. Ensuring that you have enough breaks will stop your kids from being cranky, (plus give you a bit of time to recharge). If you're off on a road trip the Road trippers app is a great tool to help you plan out your route. When you're traveling with kids, it's best to get organized.
Lots of snacks
What's the easiest way to entertain your kids? Make sure that you bring plenty of tasty snacks! Take your children to the store before you go on your journey, let them pick out their favorite food items. Simple things like this are a great way to keep your kids calm in the car.
Keeping your kids safe is a top priority. Ensure that you avoid distracted driving, and choose a vehicle that has adequate safety features. Unfortunately, you can't control the actions of the drivers around you, and so accidents can occur despite your best efforts to stay safe. Should you need assistance, car accident attorneys can help.