Especially for kids, planning a birthday party is filled with excitement. It's like going on a trip because half the fun is doing the research, planning what to do, and thinking about how much fun everyone will have. Picking a theme, and deciding on the decorations, activities, and guest list make the weeks leading to the big day seem like a part of the celebration itself.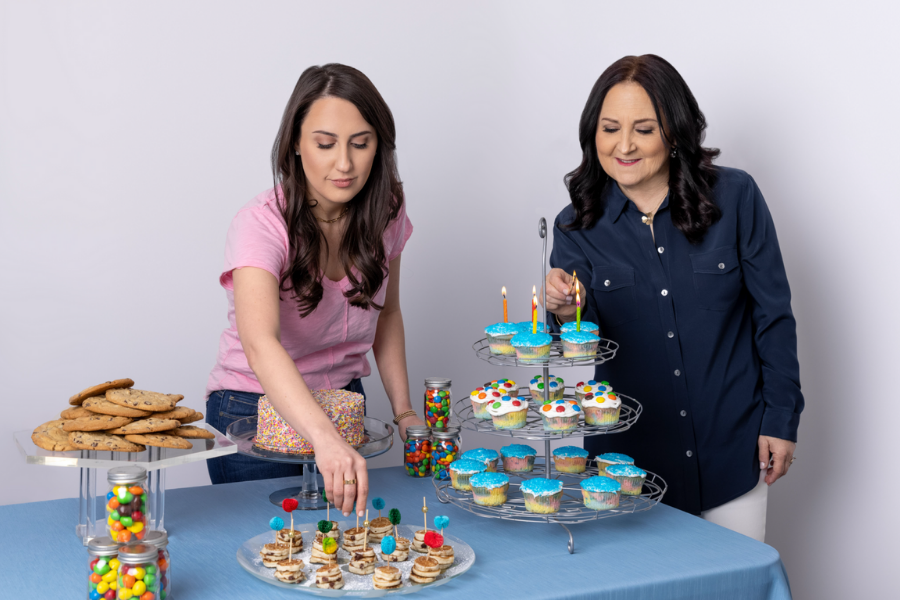 Monique Banks and Ariel Banks Baker, the mother-daughter team behind the newly launched BLUEPRINT party plans, know that a party doesn't have to be elaborate for kids to be happy.  After creating over 3,000 magical events they understand that a child will remember their party for years to come when it features everything that they love and that they are made to feel special.  Because even a party at home or at the park requires planning, the sooner you start making a list and organizing, the more excited the birthday child will be. To cut down on the stress of the planning, Monique and Ariel launched BLUEPRINT as a way for parents to have an easy to follow plan that focuses on the fun and allows parents to set their own budget.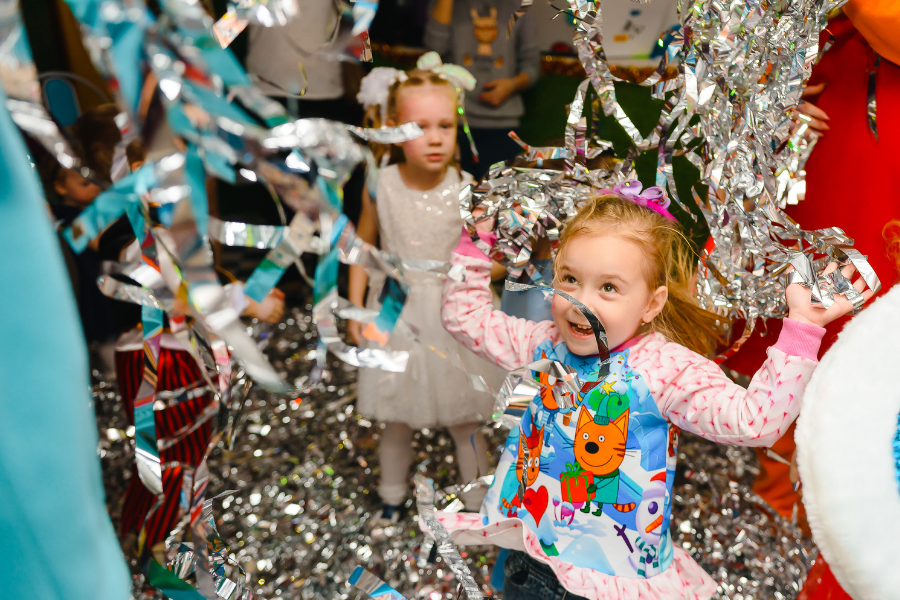 These party planning experts have some advice that they share with parents who are planning a magical birthday for their child:
PLAN WITH YOUR CHILD
Be sure to allow your child to be involved in the planning. Children as young as 3 or 4-years-old have their likes and dislikes, their favorite music, foods, and games.  Let your child pick a theme (BLUEPRINT has over a dozen to choose from). Ask your child about what they love. You can even make it into a game with their favorite colors, type of cake, and décor.  Planning the party ahead of time cuts down on stress, spreads out the anticipation of the day, and focuses the fun on more than just a few hours of one afternoon.  You'll also be surprised at the life lessons this activity can impart on your child. Talking about inclusivity, math, and organization – but always focus on the fun.
WHERE TO HOST THE PARTY
Over the past year, the idea of a kid's birthday party at home has become popular again. People have invested in their homes and have upgraded backyards and family rooms.  At an at-home party, the birthday child is on their own turf.  Parents like it because they never forget any supplies and where to find everything.  Monique and Ariel recommend defining the party area with balloons and streamers to prevent guests from wandering around and keeping any potential messes in one place.  Every BLUEPRINT plan asks where the party will be held and offers tips to maximize the space.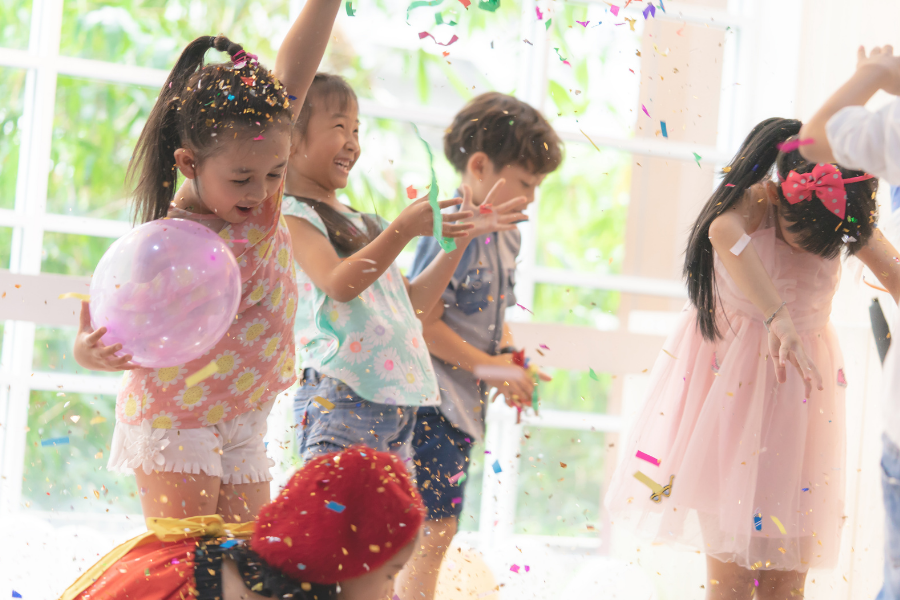 WHAT TIME TO HAVE THE PARTY
With soccer games and other activities for older siblings, and trying to coordinate the best time, what's best for the child might fall to the bottom of the list.  Keep in mind, particularly with younger children, that you want to have a party when the child will be at their best. That means not too hungry or too tired.  For older kids like tweens, it's fun to have a party that's a bit later, especially if it's a PJ party without the sleepover.  Kids feel more grown-up while still celebrating in an age-appropriate way.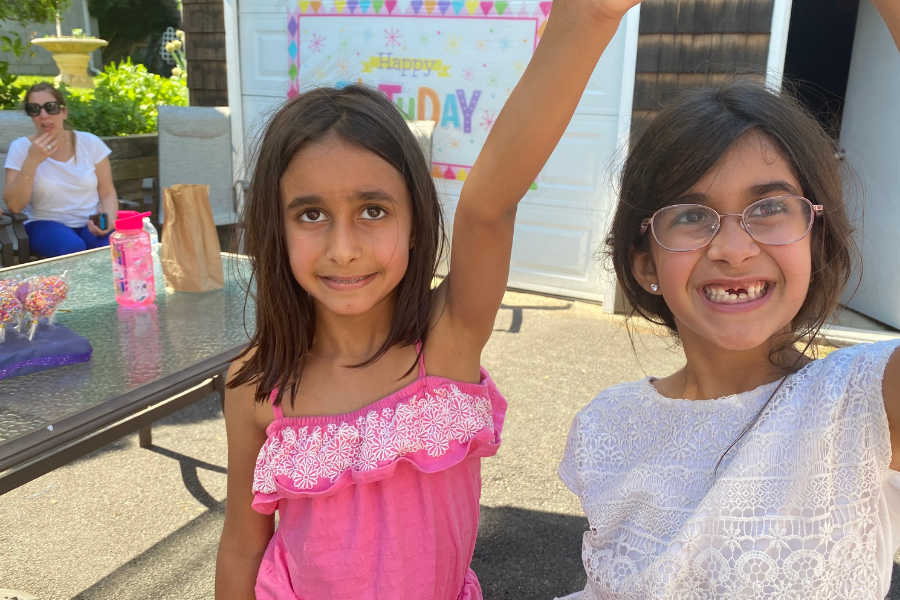 WHAT TO DO DURING THE PARTY
A signature of every BLUEPRINT party is high-energy games where everyone feels included. "Games like Simon Says and Musical Chairs should be avoided. There are lots of losers and only one winner. Kids don't have fun when they get out and wait for the one winner to be announced.  Also, they become less engaged with the party overall and sometimes ask to go home. Team games and group activities leave kids smiling from the moment the party starts until it is time to go home," says Monique.
A GRACIOUS GOODBYE
At the end of the party, it's good manners (and just old-fashioned nice) when the child says goodbye to each guest and hands them a goody bag when they leave.  Guests, no matter their age, will remember that they too were made to feel special.