The process of planning a trip is an exciting element of your new forthcoming trip. Some people swear by merely reserving a flight ticket, so it's not for everyone. However, there is a lot to consider while organizing a vacation, such as obtaining a visa, immunizations, and determining an itinerary. It can be difficult and time-consuming; however, if you follow these 4 guidelines for planning a trip, you'll be on your way to a stress-free vacation guideline in no time!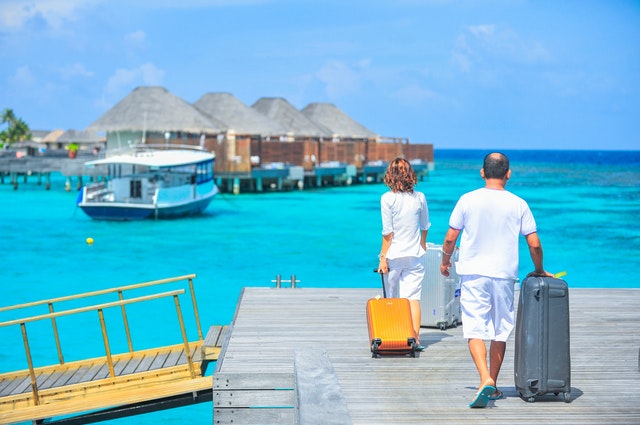 Make A Budget 
The first and most significant step in planning a trip is determining how much money you want to spend on your upcoming excursion. Your travel budget will influence how you plan your trip, including where you can go and how long you can stay.
Choose A Destination 
After you've decided on a budget, the following step is to determine which amazing country you'll visit. Answer these simple questions to help you make your decision:
What Type Of Trip Do You Enjoy? 
It's a good idea to think of your favorite activities or the nicest vacations you've ever taken. Do you like excitement or relaxation? Is it better to live in the city or the countryside? Or perhaps you'd like to try something altogether different? Although certain nations may be able to provide more than one sort of vacation, it is best to design your trip around these categories.
Adventure – Looking for adventure and adrenaline-pumping experiences? Choose countries with a diverse range of outdoor activities and breathtaking scenery. Hiking, rock climbing, kayaking, jungle trekking, surfing, and diving are all great things to do everywhere in Asia. New and Gauley River Adventure has some great options for adventure. 
Relaxation– can you imagine yourself laying on the soft white sand, swinging on a hammock, sipping coconuts beneath the swaying palm trees? If that's the case, look for places with beautiful beaches or islands. The Maldives, Thailand, and Greece, for example.
Plan a journey to a country with an intriguing history or well-preserved traditions if you enjoy learning while travelling. Cambodia, Oman, and Peru, for example. One of the most enjoyable aspects of travelling is learning about a country's culture and meeting its people.
Food– Do you think it's crazy to choose a destination solely on its cuisine? Reconsider your position! One of the most delightful and exciting aspects of travelling is sampling the local cuisine. Make a journey depending on your culinary preferences. For instance, consider India, Italy, or Indonesia. Yummy!
When Are You Planning To Travel?
Most likely, you've scheduled a particular time off from work. As a result, while planning a trip, consider the seasons and which countries are preferable to visit at different times of the year. Consider the following scenario:
Find out when a country's peak and low seasons are to see when it will be more expensive or less expensive.

Investigate weather patterns. In the Philippines, for example, there is a typhoon season and two different high seasons depending on the region.

Consider why you're going to that country. If you want to see the green rice paddies in Vietnam, go when they're at their most lush.

Consider public holidays and festivals. You may desire to travel to a country for a specific festival, but public holidays can present problems.
This guideline should help when you are planning your next adventure away. Do you have any other tips that could help? Share some of them in the comments below.