Every family has a story. For some, it's about how they were raised and the lives that they've been blessed with. For others, it's about what drives them to keep going.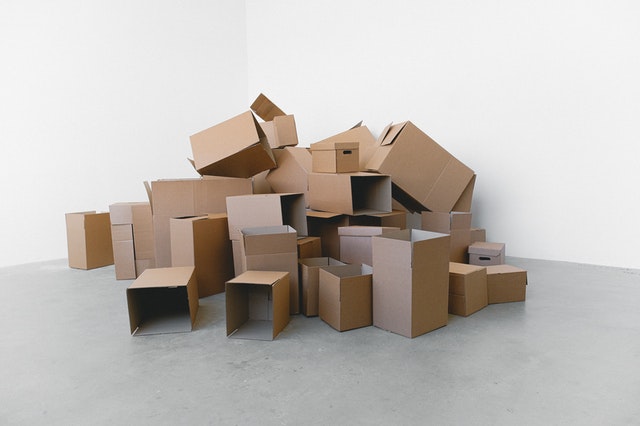 And for some fortunate families, it's both! One of the most challenging stories is when a family has to move from one home to another because their old house became too small for their growing needs or was no longer in an area that made sense for their work commute.
But while moving can be tough on families, there are ways you can ease the burden of shifting houses on your family so that everyone will have a smoother transition into your new home together. Here are different strategies you can use.
Be Open About Your Intentions Early On
Having a new house is exciting, but it can also put pressure on your family. If you are looking to move, make sure that everyone in the family knows this from the start, so they won't be surprised when things suddenly change, and you all have to pack up and leave! It will help set their expectations if they know what to expect. Also, include them in the buying and selling process, which should be handled by reliable realtors such as Grays, so that they can feel like the new house will be a home rather than something you thrust upon them.
You can also help them cope with the stress of moving by keeping things as usual and routine as possible for your kids during this time. This might seem like common sense, but moving is a big deal, and you want it to be an enjoyable experience rather than one they will dread all their life!
Hire Movers to Help You Move
The best way to make sure your move goes smoothly is by hiring local movers. They know how to pack everything correctly, they will deliver all of your items safely and quickly, and they can put things away in your new home.
But, of course, hiring movers is not the only way to make moving easier. You can do several other things to help take the pressure off yourself and your family during this stressful time.
To ease the burden, make sure everyone in your home is involved with packing up their belongings.
This way, they will be more likely to put everything back where it belongs when you get into your new home. You should also make a detailed list of everything you need to do before moving day and assign tasks to family members.
This will help everyone stay on track leading up to the move, so it runs more smoothly when your movers arrive at your old home or when they bring all of your belongings into the new one.
Build Positive Vibes Around the Move
This means that you should be enthusiastic about the move and encourage your family to do so, too. It's a good idea to get everybody involved in packing their boxes before the movers come over. If there are children around, let them decorate each box with crayons or stickers as they see fit!
After all, it will make things easier for the movers. For older children, involve them planning out how you'd like to pack things and which room they want each item placed in at your new house. Maintain a positive attitude throughout this process and teach your children to do the same. By building up excitement around your upcoming move, you can make it a much more enjoyable experience for everyone involved!
Prepare Any Changes for the Family Early Enough
Prepare any changes for the family early enough, like school, amenities. Prepare your kids if they need to change their schools or if anything needs to get done at home; make sure you do it before moving day comes along.
If you decide on changing jobs due to a new location, then start applying for them way ahead of time so that you don't get caught up in the middle of nowhere.
Give Your Daily Time to Adapt
Many people think that shifting houses is just a process of packing your luggage and moving from one place to another. However, it requires your daily time to get ready for the new changes happening after this. Every change has its challenges, so try to solve them instantly when they happen instead of waiting until later.
For example, if you are going to a new place where you do not know the surroundings, and there is no source of transportation, then give your time for making plans. If it is difficult for you to commute every day from one location to another, then try finding an alternative route that can take less time or cost little money.
Shifting to a new house is an exciting phase in life. But it can also be stressful, especially for the family members of those who are moving. They have their own lives and responsibilities that they need to take care of, making them unable or unwilling to take the responsibility of shifting. Moreover, the family members who are moving will need to schedule and pack everything up in a short period, which is a very hectic task indeed. Hence it becomes imperative that you take some steps to make things easier for your family members and yourself during such times.