We all dream of enjoying restaurant quality food at home. The thing is: You don't have to go to the restaurant to enjoy delicious and nutritious meals. Many studies show that families that cook more frequently are less likely to face health issues related to weight gain or diabetes. It also naturally creates a relaxing atmosphere where everyone can sit down at the table after a long day and enjoy undisturbed togetherness. Have you ever tried having a conversation in a restaurant? You're constantly interrupted by waiters and loud patrons!
In a recent article, we've reviewed tips to turn your home-cooked meal into a restaurant experience. Every recipe starts with quality ingredients that pack a lot of flavor, so you don't need to compensate excessively with spices or sauces. Additionally, investing in the right tools for the job will make a great deal of difference. But what if you still can't get the restaurant feeling despite all your efforts? Here's why you sometimes need a little extra work to bring the restaurant at home.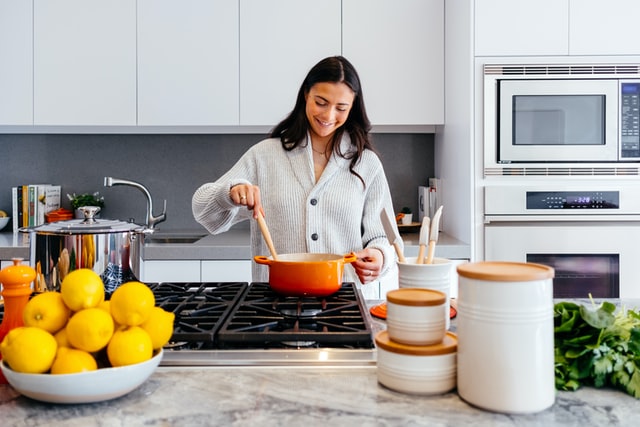 You feel constrained in a standard sized kitchen 
Small kitchens can be highly functional. But when you're trying to prepare a family meal, you soon find yourself running out of space. Nutritionist experts agree that to eat healthy and delicious food; you need a reasonably sized kitchen. So, your restaurant quality meal might need a kitchen remodeling or an extension. If you are already in the process of looking for your next home, it can be worth considering custom home builder projects that allow you to plan your dream kitchen. Ultimately, it's no fun to cook in a tiny kitchen where every inch matters. 
You are terrified of cooking for others
Loving good food is not synonymous with enjoying cooking. You could be a confident cook for yourself but feeling scared of cooking for your whole family. The fear of cooking, or mageirocophobia, can affect your daily life. It can have many origins. Some people are worried about accidentally causing illnesses to their guests. Others don't feel suitably skilled to prepare an edible dinner or approach cooking techniques safely. Getting over your fear takes time and practice, using cognitive-behavioral therapy and sometimes even medicated treatments. 
You never have enough time
When you've got a tight schedule, whipping a yummy meal for your family can be tricky. But it is worth reminding yourself that cooking doesn't have to be the job of one person. You can make it a collaborative process that lets your kids and partner help you. You can entrust food preparation to your partner, for instance, while you have a well-deserved shower after a long day. Leave it to the kids to dress the table or even plate the food. Older children can also help cook some dishes. 
You literally don't know what you are doing
Not everyone can read a recipe book and understand what the author means. How stiff should you beat your egg whites? How stiff is too stiff? What should your bread dough look like? All these details aren't covered clearly enough in books. So if you are left without answers, it can be helpful to join a cooking class that can enlighten your way.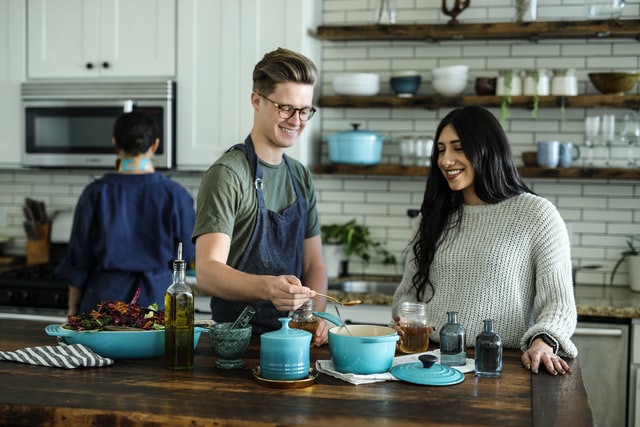 Delicious home-cooked meals are always described as a given. But the truth is that cooking at home is not always as easy as it sounds. From ineffective kitchen environments to debilitating fears, there's a lot you need to fix before you can relax and create restaurant quality dinners.