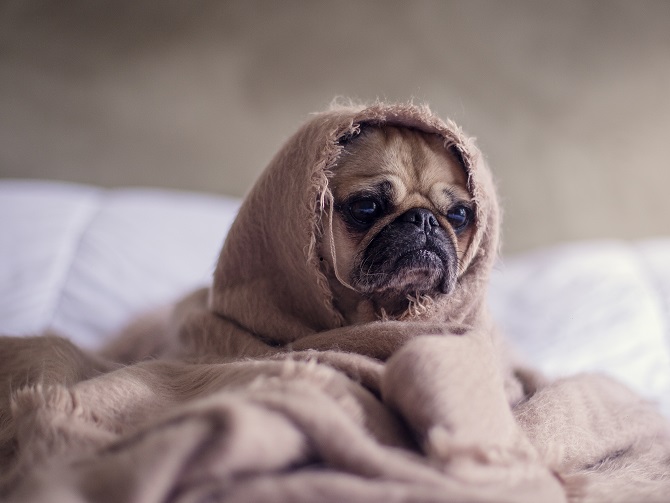 When you spend your days working hard, all you really want to do is to be able to come home and relax. This is true for just about everyone, but a lot of people end up with one particular problem: Their home simply doesn't feel like the kind of place where they can really unwind. Your home should be the one place in life where you can truly relax, where you can leave all of your worries at the door. Unfortunately, that's not always the case and there a lot of different reasons for this. To help you be able to really relax, here are a few simple ways that you can make your home as luxuriously comfortable as possible.
Declutter
Filling your home up with junk is one of those things that a lot of people never even notice it's happening until it's too late. People always tend to collect things; it's just a basic human impulse. Whether it's things that have significance to us, things that take us back to a previous part of our lives, or just things that we found and thought looked nice, over time your home can fill up with all kinds of knick-knacks and clutter. Now, there's nothing wrong with trying to bring that personal touch into your home; it can be a great way of giving it a sense of identity. The issue arises when there is so much clutter that it begins to make the rooms feel small and cramped. Rooms that feel that way can often be rather stressful to be in as it's hard not to be liked you're a little squashed by all of the stuff around you. By clearing out the clutter, you'll create more space as well as more light, giving the room a much more pleasant ambience.
Invest in comfort
If you want real comfort in your home, then you've got to go for quality. You might be tempted to buy any old sheets, but they can make a huge difference in the kind of nights sleep that you get each evening. If you really want to experience genuine comfort then check out Plumeria for the most luxurious comforter that you've ever experienced. The same should go for all of the chairs, blankets, and pillows. If you really want your home to be a comfortable place to spend your time, then your furnishings have to reflect that. Sure, there's nothing wrong with a sleek, modern, minimalist style in your home but that doesn't mean that you have to give up comfort. In reality, you've got to make sure that you're finding the right balance between the style that you really want and your ability to turn your home into the kind of place where you really want to spend your time, something that's often a whole lot easier said than done.
Keep up with Maintenance
When it comes to your home, you want to do everything you can to keep it in check. The more you maintain your home, the cozier it's going to feel and you're not going to get frustrated by the toilet chain that's still broken or the dodgy radiator that keeps leaking every time you turn the heating on! What you need is a cheat sheet of contacts that you can rely on when things break down or aren't quite right. Whether that's the best electrician in your area or a handyman who can sort out the odd jobs.
Let there be light
One of the most effective ways to make your home feel more pleasant can be achieved without you really having to change a thing. Simply by adjusting the quality of light in a room, you can make a huge difference to the way that it feels. Make sure that you use soft, warm lighting in your living room and bedrooms while using something fresher and brighter in the kitchen. Don't assume that your lighting needs are going to be the same in every room, always base it on the kind of atmosphere that you're hoping to create. The best way to make sure that you're always getting the best light in your home is to embrace natural light. This means that you need to make sure that you've got the right windows. Companies like
Renewal by Andersen of Tacoma can provide you with the perfect windows for your home. That way, you can not only be sure that you're always letting in all the natural light you need but you can also be sure that you're keeping your home warm and insulated at all times.
A lot of the time these are the sorts of things that people tend to ignore in their homes because they're not quite as concrete as things like sealing up drafts or fixing leaks. But the truth is that comfort is one of the most important factors in your home. If you're not able to feel at ease in your home then that can often end up being a serious issue for your life in general since you may not have a place to feel comfortable at all.