There is nothing quite like the rich and luscious taste of chocolate, whether it is dark, milky or semi-sweet. The best thing about the ingredient is just how versatile it is — you can enjoy the taste multiple times a day without getting sick of it. If you have a serious chocolate craving and want to include more of it in your day, you should get your hands on these three treats.  
Adults should have a minimum of two fruit servings a day, but sometimes reaching that minimum can feel like an obligation. You can turn the necessary chore into a more delicious experience if you add a little bit of chocolate into the mix. Buy fresh fruit like strawberries, raspberries, bananas, oranges and mangoes and then coat them with a creamy layer of your favorite chocolate. One of the ways that you can make chocolate covered fruit at home is by pouring chocolate on the fruit slices and freezing them for later. You can also make a fondue pot and then dip the fruit pieces inside the bubbling chocolate mixture with a fork or skewer.
For something a little more indulgent than fruit, you should try double chocolate mochi ice cream — this unique snack is rich enough to satiate your cravings but small enough that you won't feel too full after eating it. The dessert is made up of a sphere of silky ice cream covered with a layer of sweetened rice dough called mochi. The double chocolate flavor is not the only way that My Mo Mochi ice cream can please a committed chocolate-lover—you can also try flavors like cookies and cream or mint chocolate chip mochi ice cream. This cold snack is so delightful, you will wonder why you've been eating plain scoops of ice cream for so long.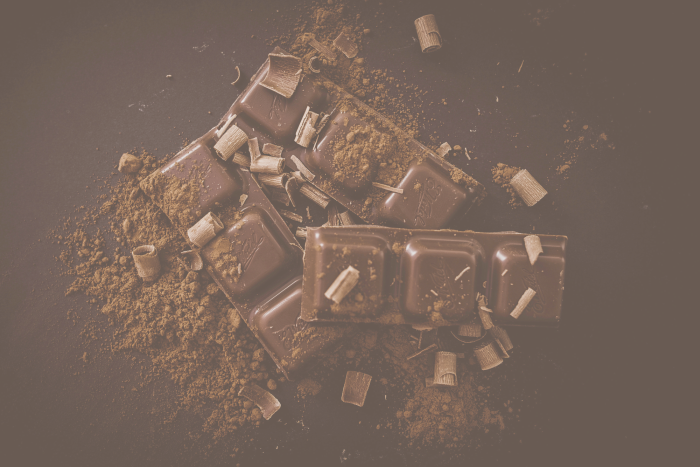 When the weather is cold and brisk, it's always a good idea to warm up with a steaming beverage. Shake off the winter chill with a big mug full of homemade hot cocoa sprinkled with thick and fluffy marshmallows. If you're feeling a little more adventurous, replace your marshmallows with any chocolate mochi ice cream that you have leftover — or you can try the mint chocolate chip mochi ice cream to add a refreshing twist to every sip. If you want a beverage that is lighter than hot cocoa, make a soothing cup of chocolate tea — this option will fix your craving and make sure that you don't spoil your appetite.
There is no need to limit yourself to just one chocolate serving in a day, especially when there are so many possibilities. You can get your fruit servings, enjoy a cool mochi ice cream treat and warm up with a hot drink in under twenty-four hours. You should indulge in every single one of these suggestions as soon as possible because you will never regret including a little more chocolate into your day.