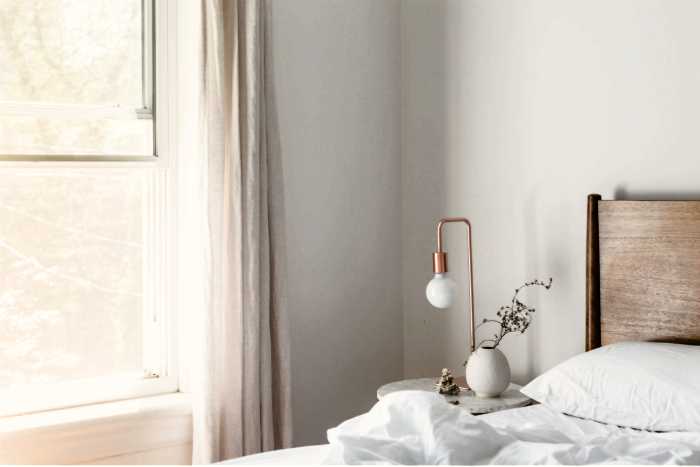 Your bedroom is the place where you go to at the end of each day to unwind, reset your mind and body, and get some much-needed shut eye. The bedroom should be the most comfortable, quiet and serene place in your whole house, free from the stresses of work, life and looking after your kids. It is where we spend half of our day, and there are some great ways to make your bedroom the best room in the house, and where you look forward to coming back to each night.
Be Smart With Storage
No one wants to be living in a room which is cramped and cluttered, with chunky pieces of furniture and belongings to wade through every time you enter the room. There will always be a smarter way that you can store your goods; and one of the primary concerns is where you store your clothes. A large wardrobe is great if you have the space, but the last thing you want is to open the doors out and lose half of the room immediately. To save you space fitted wardrobes with sliding doors are much better, and if you install a mirrored door you won't need to place one on the wall. Storage can also come in the form of your bed. Rather than buying a hollow frame with space underneath the legs, consider buying a bed with drawers built in underneath the frame. You can use this space to store bedding and other bits for quick access.
Buy A Sliding Door Wardrobe
Sliding doors may stick out slightly more than others because of the sliding mechanism, but for practicality and comfort they are a great choice.
A Lick Of Paint
Paint is the best way to add some character and spruce up a dull room with a simple stroke of a brush. Try to avoid using dark colours or very bright colours in the bedroom, you'll want to stick to white or pastel tones for a more relaxing atmosphere.
Bring The Outside In
Houseplants have been proven in many studies to relieve stress. Plants suck out the carbon dioxide from the air and convert it into oxygen for us to breathe, so it's not surprise that plants have a calming effect on us. It is also a great way to add a little dash of colour to your bedroom. But don't worry, if you don't think you can look after a plant and keep it alive, you can easily buy a cactus or succulent which requires minimal care.
Seasonal Touches
In the summer, you might struggle with the bright lights of the morning and late sunset, which is why adding black roller blinds can be great to blackout the light and allow you to sleep peacefully. In the winter, you can make the most of candles, big throws and plush cushions to decorate the space and make it extra cozy for you to sleep, and fairy lights will add soft light into the room.