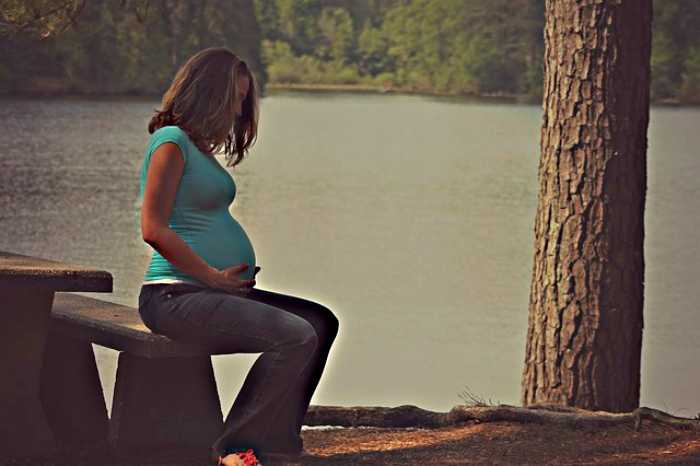 The third trimester is the home stretch. Your bump is ever-growing and the finish line is in sight. You've even managed to forget about how awful the morning sickness that blighted the first trimester was, as it falls into the past, a distant memory now.
While the third trimester is a line in the sand all pregnant women want to reach, there's no denying that it has its issues. If you're moving into the third trimester, then you might want to ready yourself for the things that can become unexpectedly difficult during this period…
Calming Your Anxiety Levels
It's fair to say that from the moment your pregnancy test showed a positive sign, you've probably been experiencing low-level anxiety for much of that time. One might think that by the third trimester — with the worst of the stats behind you, and your baby now viable if they were born imminently — you'd get a break from all the panic.
Sadly, that doesn't quite turn out to be the case. Instead, any panic that slips away is soon replaced by worries about birth or how you're going to cope as a new Mom. And, of course, while you may have been able to get relief from intrusive thoughts from somewhere like this dispensary niagara falls before, that sort of product is something that you've probably been advised to steer well clear of during pregnancy (and then for a while after), so you're going to have to find new strategies to silence those nagging voices. It's fair to say that pregnancy, from conception to birth, is big on anxiety– though, of course, it's 100 percent worth it. So looking for cbd products made for women could be of help during this time.
Sitting In Conventional Chairs
Taking a seated position on a chair when you're in the third trimester is… well, if we're being honest, it's next to impossible. We've all spent our entire lives sitting with our back and legs at a right angle; a position that, with a bump, suddenly becomes incredibly uncomfortable. You'll often see pregnant women leaning back in their chair, or pushing their legs forward, to trying to counteract this. However, the simple fact remains; until your baby is born, sitting in a chair is going to be outright restrictive.
Switching to huge bean bags in place of chairs might not be the most stylish choice you've ever made, but your body will absolutely thank you for the decision. You can lounge in whatever position is comfortable, without having to worry about making space for the bump, or compressing your bladder to the point you have to get up every 10 minutes. Bean bags aren't just for kids; they're for the Moms who have to carry the kids, too!
Having Conversations That Don't Revolve Around Your Baby
No matter what you liked to talk about prior to falling pregnant, by the time you're in the third trimester, the only thing that people are going to want to talk to you about is the baby. This is nice — and you likely want to discuss the subject too! — but that being the only topic can feel a little annoying throughout pregnancy, and this can reach its crescendo in the third trimester. Try politely changing the subject and hope the person you're talking with catches on. Of course you want to talk about your baby, but there's no reason for those around you to expect that that's all you want to talk about.
Of course, all of the above will — like the morning sickness from the first trimester — fade into the mists of time when your baby is born. You will know the whole experience was absolutely worth it and, what's more, you'll be ready for everything pregnancy has to throw at you should you decide to have more children in future!