The name itself just seems to call to you. It's about an hour's drive south of Cancun and exudes a somewhat different vibe, at once laid back and exciting. Finding cheap hotels in Playa del Carmen lets you explore some of the incredible attractions that give this place its mystique.
Enjoy the Beaches
It's easy to spend hours here just lounging on the beach or strolling easily along, taking in the scene. A good way to experience it is to walk one direction on the beach and the other on Quinta Avenida, the main street through the tourist section. If you'd like to be more private, stay north of town, at the adults-only Valentin Imperial Maya All-Inclusive on Playa del Secreto, or "Secret Beach."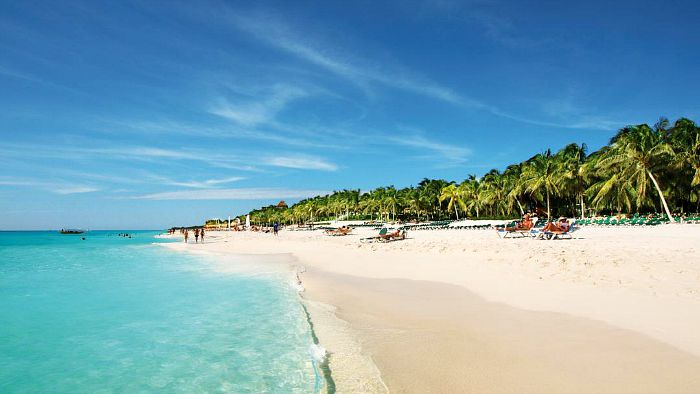 Dive and Snorkel
The reefs and dive sites along the Riviera Maya are astounding in their variety and opportunity. Whether you go for a full dive or a snorkel adventure, it's an unforgettable experience. Depending on the season, you can swim with whale sharks in summer or get daring with bull sharks in winter. Of course, just taking in the colorful and less intimidating fish is what most of us do.
Mayan Ruins
The incredibly impressive site at Chichen Itza is an easy day trip and is the largest of all the Mayan ruin sites. Smaller in size, but with a fantastic cliff-top setting over the beach, Tulum is on the coast to the south. Less visited but still amazing, Coba has a giant pyramid that you can climb. You can rent bikes and ride through the jungle here too.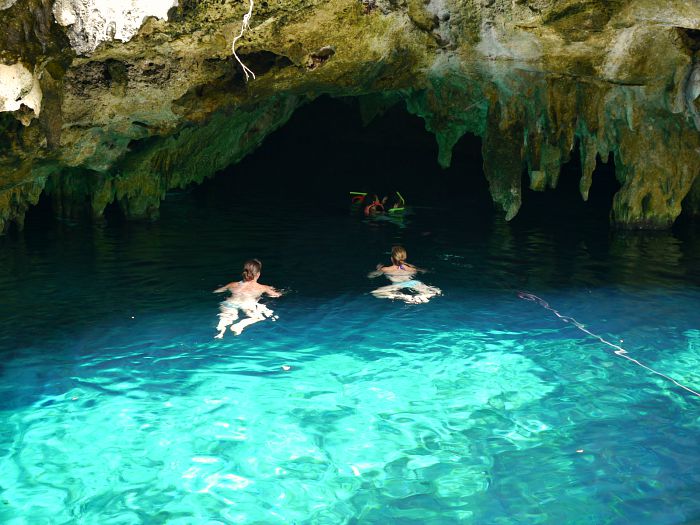 Dining and Nightlife
The eating choices here are hard to beat. The options at properties like Blue Bay Grand Esmeralda All-Inclusive are great. Don't forget to sample local fare in town too. Cross Quinta Avenida to find low prices on tasty dishes.
Theme Parks
The Riviera Maya area has several theme parks that offer you and your family hours of fun. Visiting aviaries, riding zip lines, snorkeling, taking jungle excursions and exploring cenotes are just some of the fun things you can do. You can book studio rooms for a good price at Bella Vida and be close to the action.
If fun in, on or near the water in a beautiful setting with lots to do is on your vacation radar, this is the place for you. Playa is a cool word; in Spanish, it means beach, but it reminds us of play in English — now that's a win-win.
Photo Sources : http://www.hostelplayadelcarmen.com/, http://www.clubyebo.com/