Are you ready to race? I know many of us are ready for the rising adrenalin rush which we now can be all part of.
Universal Studios in the celebration of its 50th Anniversary will be launching its new thrill ride as inspired by the movie sequel Fast & Furious.
Fast & Furious—Supercharged is a technologically advanced, epic ride that reunites stars from the Fast & Furious series in a groundbreaking mega-attraction designed to catapult guests into the high-stakes underground world of street racing at perceived speeds in excess of 120 miles per hour.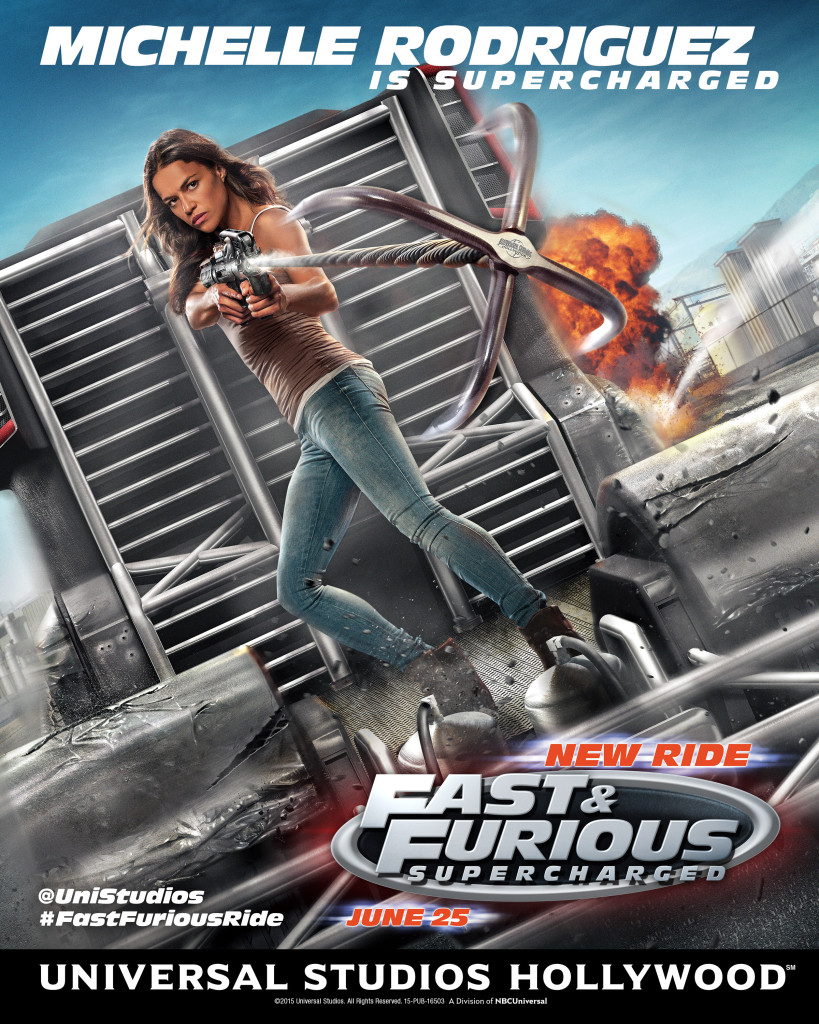 This high-octane ride is conceived as a new installment to the Fast & Furious franchise and will debut as the grand finale to Universal Studios Hollywood's behind-the-scenes Studio Tour that can only be experienced at The Entertainment Capital of L.A.
The Fast & Furious's—Supercharged can be experienced starting June 25.

Watch the video for a sneak peek of what to expect in this thrilling ride.
Join the conversation online using the hashtag : #FastFuriousRide, and for all information and the latest news, "Like" Universal Studios Hollywood on Facebook , follow on Instagram and Twitter at @UniStudios.