* "I participated in an Influencer Activation on behalf of Influence Central for Carter's. I received a complimentary gift card to facilitate my review and thank me for my participation."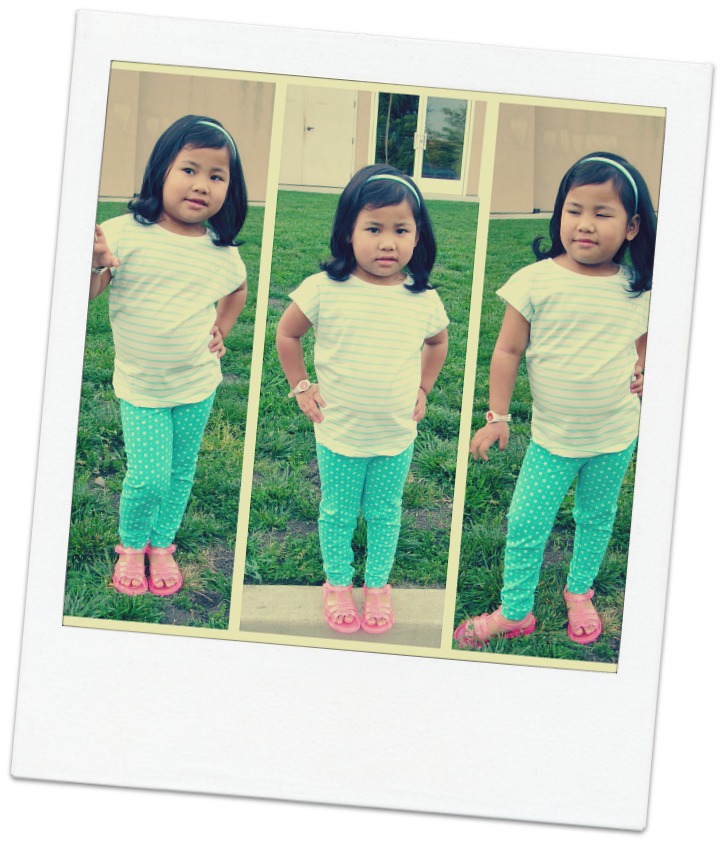 Spring is finally here, time of the year again to take off the layers and go for more relaxed. comfortable and brighter colored clothing. During this time I become excited to buy outfits especially for my daughter. I am so glad that I received gift cards from Carters so I will be able to take advantage of quality clothing for affordable prices. I am ready to Spring it forward!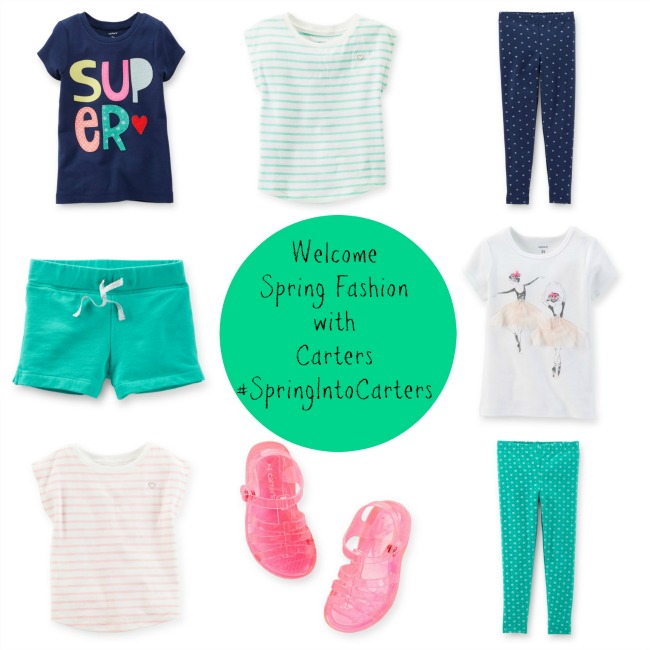 It's a good thing that there's a Carters outlet store which is just 3 miles away from our home. Upon entering the store my eyes were greeted with the fun, vibrant colors of Spring. And you know what, the good thing I like about Carters stores is that their items are grouped according to sex and age. Even their doorbuster and other sale offers are separately grouped which make finding items very much easy.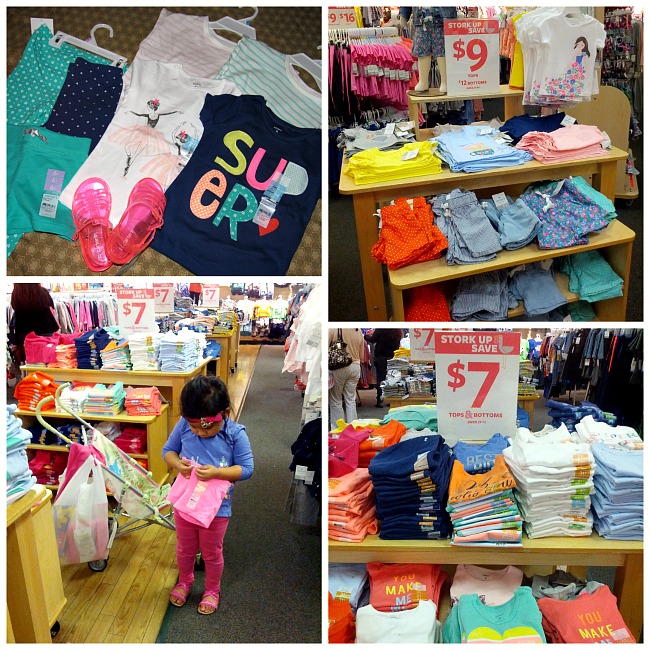 For this shopping tour, my mind was set in buying some everyday Spring wear clothes for Ceana. My plan was to look for versatile pieces to make mix-matching easier. It was effortless for me to find the
Tees and Shorts Doorbusters which has mix and match playtime favorites. The tops and bottoms were
$6 each or $8 for one.
Spring Time & Vacation Essentials
We initially bought 4 tops and 3 bottoms plus the very cute Jelly Sandals which can all be worn anytime and anywhere. The photo below illustrates the different combinations of how to wear the items we picked. These choices are also very timely since we have an upcming trip to Hawaii next month.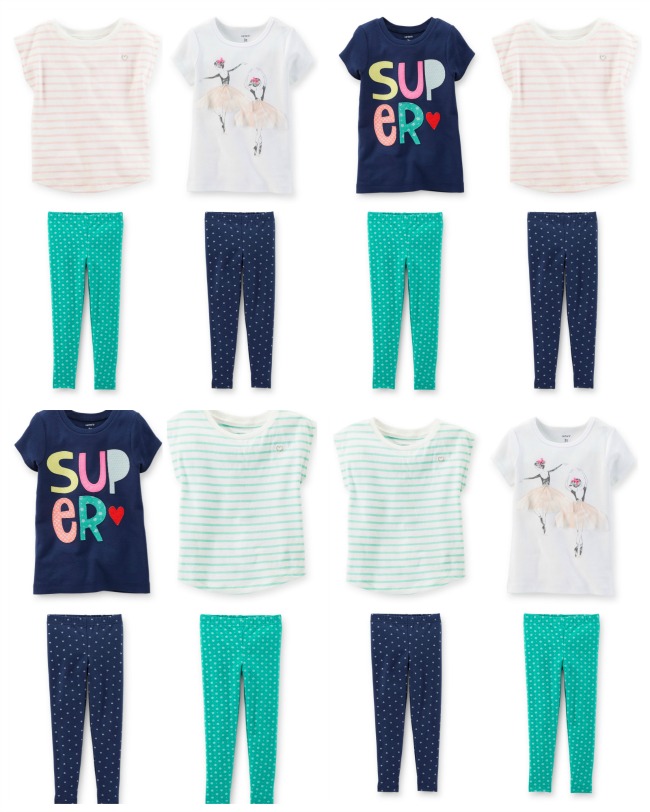 Carters Spring Collection has the color story of –florals for girls (Easter dresses for special occasions) and new classics for boys (stripes & schifflies) with coordinating accessories plus special styles perfect for family photos and egg hunting. You can check out Carters Easter Shop online.

In addition, the Swim Shop has all the essentials you need for beach play inculding towel & swimwear which has cute designs that coordinate and feature sun protection, Tee/tank & shorts that make outfitting easy with styles that are on trend, have beach-like element to the design, and are great cover-ups, accessories are also available (Hats, sunglasses/goggles) match back to swimwear, feature sun protection, UPF 50+ (especially on the hats/swimwear).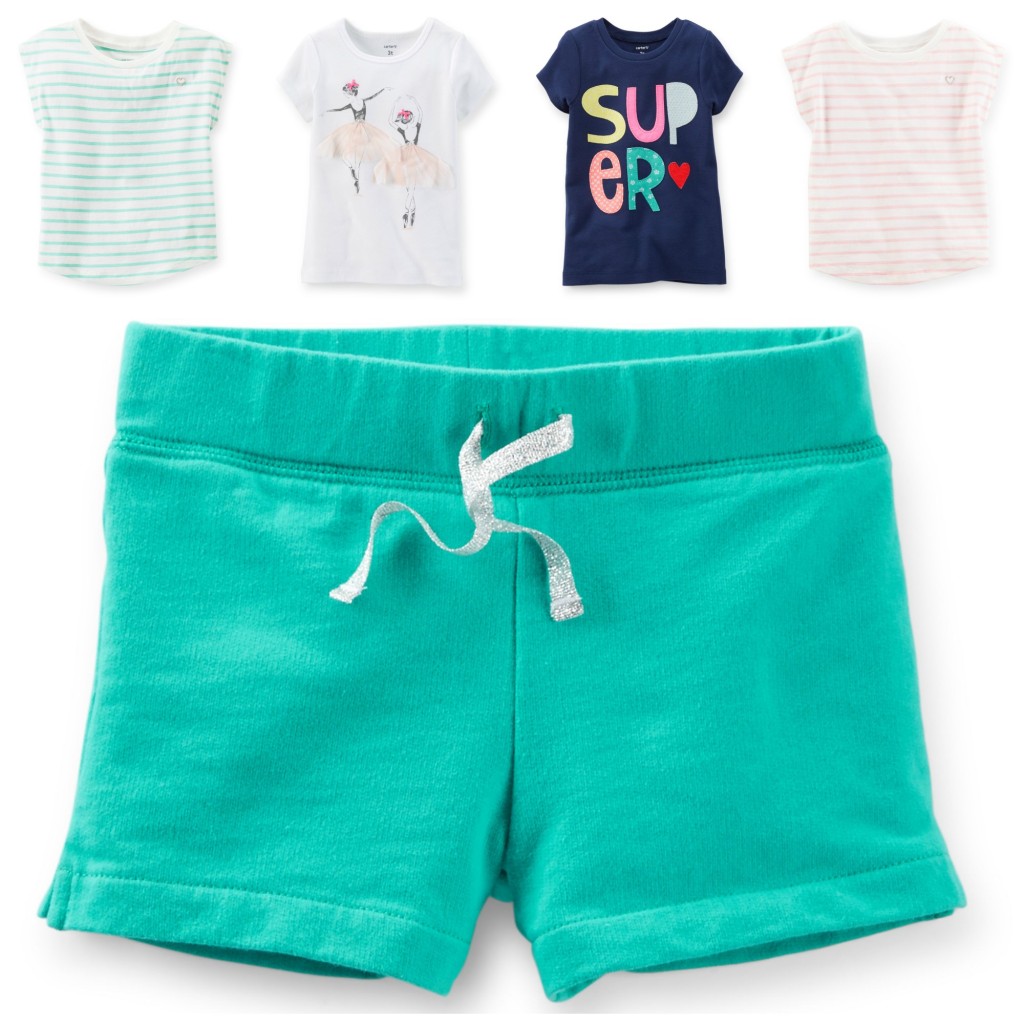 As you can see, it is quite a change for me since we chose to stay away from the normal "girly" colors such as pink or purple etc (well except for the sandals, lol). Knowing Carters designs are based on a heritage of quality and innovation I know that these pieces can still be handed down to younger siblings or cousins.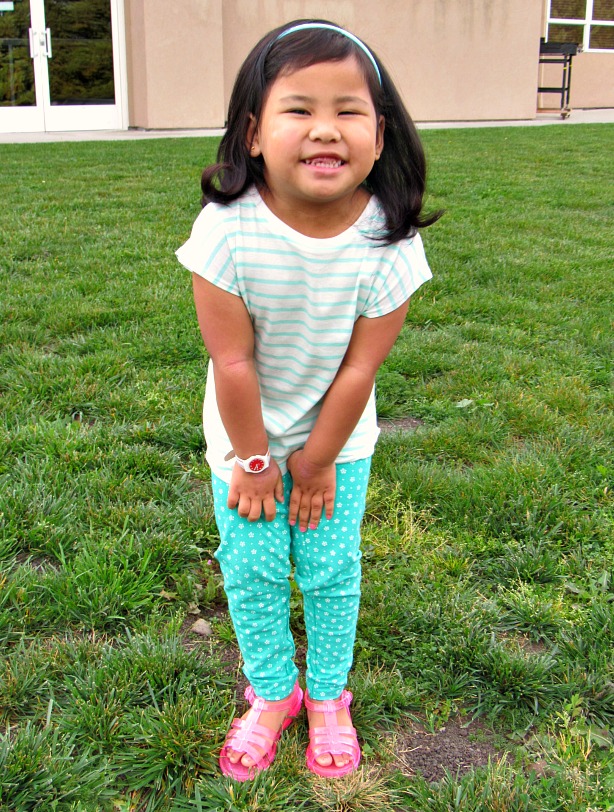 Welcome Spring Fashion with Carters by checking out more styles and timeless pieces in Carters through their Facebook, Twitter and Instagram. Find also clothing styles in Carters Pinterest account.
Take advantage of 25% off using this Carters Coupon: