The Knot Genie, Teeny Genie and Genie Supreme make brushing of even the most unruly hair effortless. Their unique bristles act like little "fingers" gently untangling knots and tangles.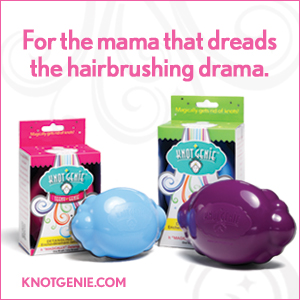 The Mom testers at Good Morning America gave the Knot Genie detangling brush a 100% thumbs up (http://abcnews.go.com/GMA/video/moms-put-back-school-products-test-25479257)! So did countless beauty bloggers like The Style Maven (http://thestylemaven.com/2014/09/13/july-favorites/). Now's the perfect time for you to find out why, because my readers can save $7 on any Knot Genie purchased at the company's U.S. online store (they have super affordable shipping too).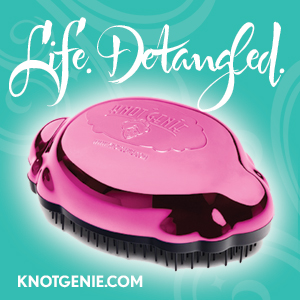 The Knot Genie doesn't have those little balls on the end of the bristles to trap knots, so they literally unravel! Choose from three sizes, the original Knot Genie, the Teeny Genie (perfect for small hands and small spaces like purses and gym bags), and the handled Genie Supreme. You'll be amazed by the ease of brushing, as well as how Knot Genie virtually stops breakage and split ends. It works on all hair types, wet and dry and even on extensions! You don't need to brush hard for the Knot Genie to work its magic, keep brushing gently and soon you will see the knots in hair disappear.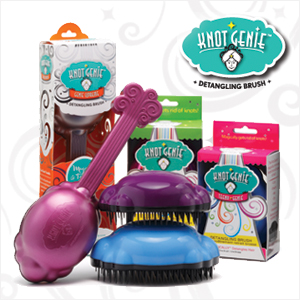 My Charmed Mom readers can save $7 on any size or color of the famous Knot Genie when you use coupon code KGDEAL7 at checkout of Knot Genie's online store (U.S store only). Visit www.knotgenie.com for more info and http://www.knotgeniestore.com to buy!