* The reviewer has been compensated in the form of a Best Buy Gift Card and/or received the product/service at a reduced price or for free.
The graduation season is here! We can't help but feel accomplished each time a member of the family graduates and completes another level of achievement.
These achievements were products of effort, and for the hard work exerted there should always be a reward in the form of gifts. Many of us actually always encounter problems in choosing the best and suited gift for our graduates. That's why Best Buy made it all easier for us. With this being said, some people may decide to go down the DIY route, so they may choose to make a gift themselves. Handmade gifts that can be kept forever like a sorority tshirt quilt, a handwritten letter/card, or a scrapbook featuring special moments with the family could mean a lot more to someone than something expensive. Or maybe something personalized just for them – like a Personalised Photo Jigsaw puzzle (if they loved solving puzzles with the family), or maybe something like a photo mug or a diamond painting! Also, aside from personalized or customized gifts from Best Buy, if the graduate in question has any particular things that they like, you can use that as a gift idea too. For example, if they happen to be a whiskey connoisseur, making a small whisky investment with companies such as Viticult can be a good option. Saying this though, ultimately it's the thought that counts. Whether the family decides to make their own gifts or buys one from stores like Best Buy, whoever gets the gift will appreciate it.
Best Buy has categorized gifts according to different personas to make gifting more special and personalized:
Moving Out: Gifts for the Grad that is getting ready for college or may be simply moving out into the world on their own, help them get all set up.
Networker: Grad that uses technology to keep totally connected while on the go with a variety of devices. This tech forward Grad leans on devices to make life easier go having the latest and greatest is always a priority.
Fitness Fanatic: Gifts for this grad include tech and small appliances that play to their healthy, on the go, athletic nature. Out for a run, in the kitchen or at the gym, a great gifts for this grad helps them stay on track in many ways.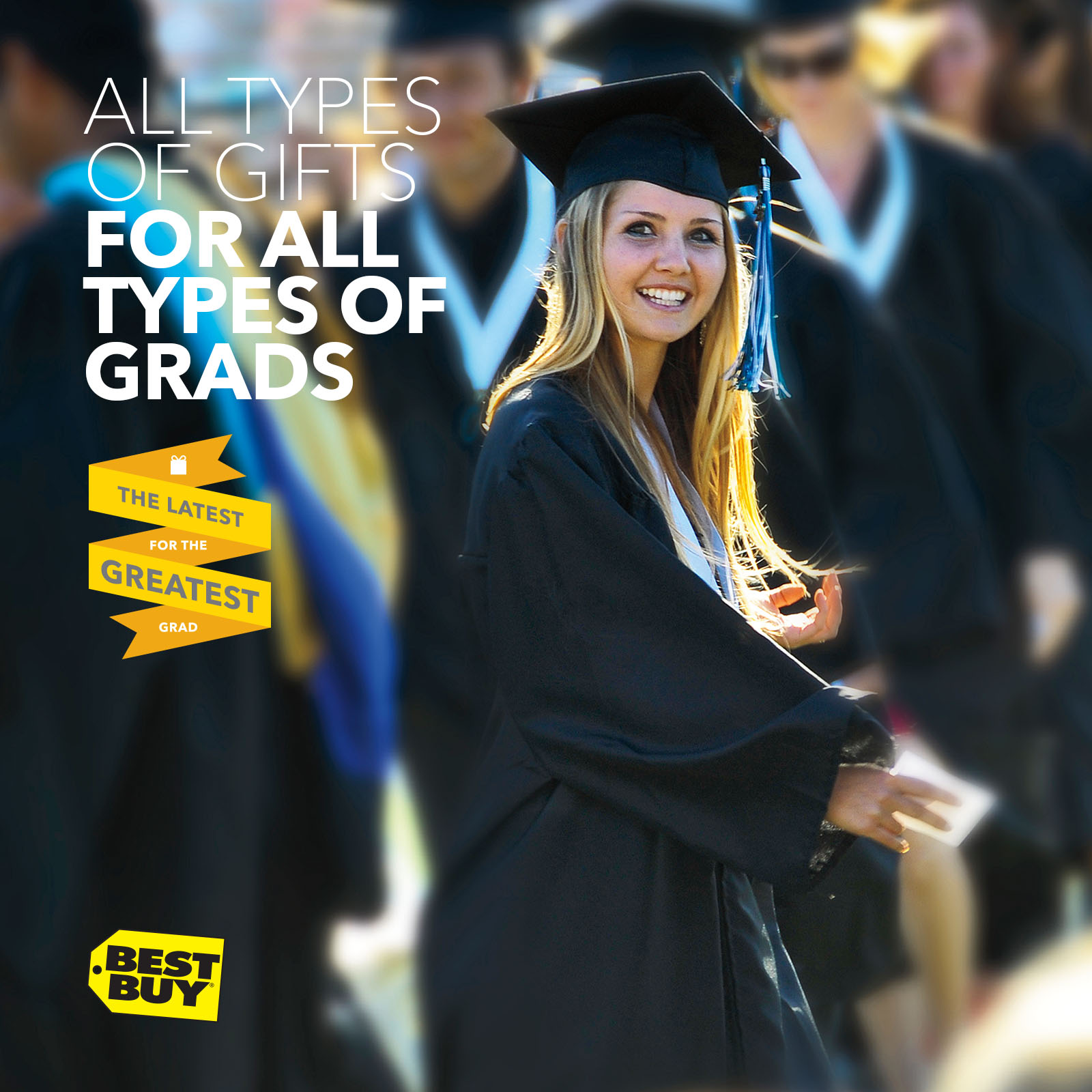 At the onset of technology, though many may identify themselves as a Networker, I can say may fall under the Moving Out, (maybe a factor of it is because I am already a mom and I like stuff that are useful at home). So if given the chance to recommend some gifts for the same type of persona,
Here are my Top Picks from Moving Out Gifts :
Samsung 32″ Class LED 1080p Smart HDTV
Hoover WindTunnel 2 Vacuum
Sony Smart Wi-Fi Built-In Blu-ray Player
Beats by Dr. Dre Pill Portable Stereo Speaker
LG Microwave + Pizza Oven
Frigidaire 3.1 Cu. Ft. Compact Refrigerator
Samsung Galaxy Tab Pro 8.4 – 16GB Tablet
Lenovo IdeaTab A1000 16GB Tablet
HP Envy Wireless e-All-in-One Printer
Hamilton Beach Set & Forget Stay or Go Slow Cooker
Hoover WindTunnel 2 Vacuum
Now if you feel that you are a little tight in your budget, no worries, there are other options Best Buy has to offer. Would you believe there are gifts under $100/$50?
Top Gifts Under $50:
Oster Blender
Mr. Cofee 12-Cup Coffeemaker
Shark Lightweight Iron
BISSELL Cordless 2-in-1 Handheld/Stick Vacuum
SOL REPUBLIC JAX Earbud Headphones
Speck Case for HTC One (M8)
Modal case for iPhone 5/5s
Modal Bluetooth Speaker
Thule Gauntlet Laptop Sleeve
Incase City Laptop Sleeve
You can check out more gifting ideas at the Best Buy Gift Center.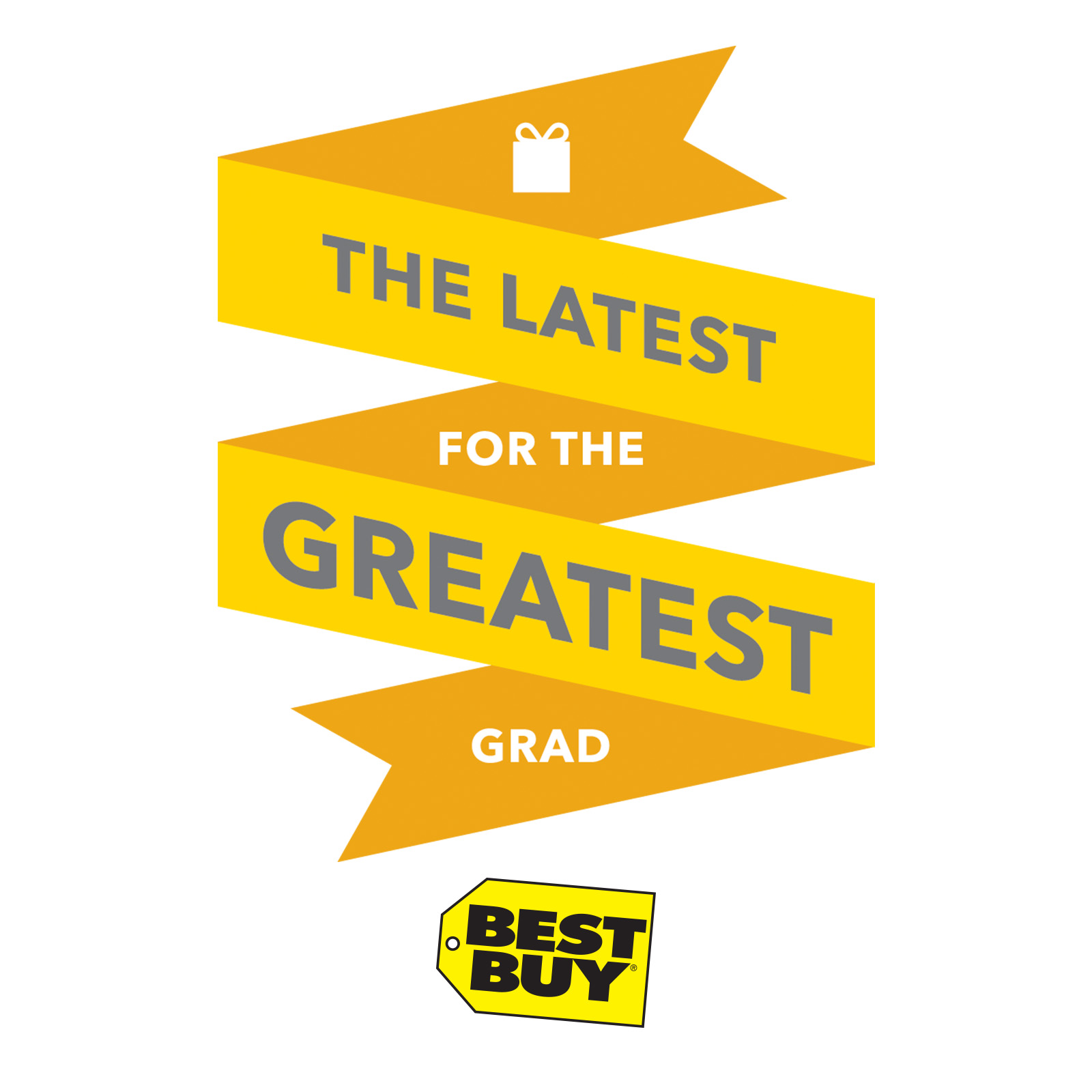 Do you love twitter parties? Best Buy is hosting two Grads Twitter Parties on Thursday June 19th (6/19) at 7PM CST and Tuesday June 24 (6/24) at 7PM CST.
Feel free to join one or both of these parties for a chance to receive Best Buy gift cards and other great prizes. Tweet #GreatestGrad with your favorite Grad's Gift ideas from Best Buy.
Disclaimer : The reviewer has been compensated in the form of a Best Buy Gift Card and/or received the product/service at a reduced price or for free