*
Thanks to Galileo for sponsoring today's discussion.
Every parent faces the challenge of keeping kids engaged and learning over summer break.
I remember during grade school, my mom is fond of enrolling me in summer camp activities I have taken summer acting & dancing workshops and advance academic programs in Reading Comprehension and Math. I also remember that the start of my piano lessons started in the summer of 4th grade.
For my daughter, we have some plans instored for her this Summer, one of which are swimming lessons. I would also like to enrol her in an art class to awaken her art side and of course make her summer worthwhile.
Something powerful happens at Galileo that doesn't happen at other camps. Sure, kids have fun. They have a lot of fun. They come home glowing, grimy and wiped out.
CAMP GALILEO IS A PLACE WHERE FEAR GOES ON HOLIDAY.
In its place grows a spirit of exploration and innovation. Every year, Galileo sees the experience fire campers' imaginations and literally change their way of relating to learning.
• Nebulas: pre-K to K
• Stars: 1st and 2nd graders
• Supernovas: 3rd to 5th graders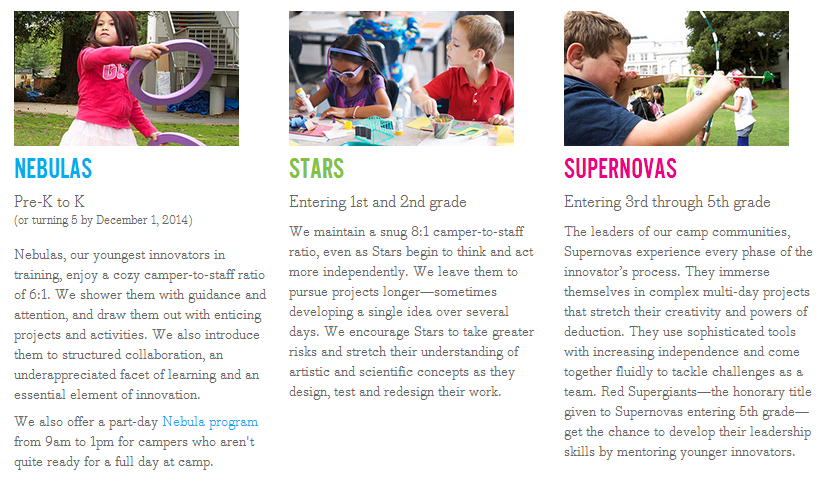 ART, SCIENCE AND OUTDOOR ACTIVITIES FOR BUDDING INNOVATORS
Kids are naturally curious and creative. They're into everything. But with time, some of that natural spirit of exploration can get sucked out of them. Gradually, a fear of mistakes and their consequences can start to grow.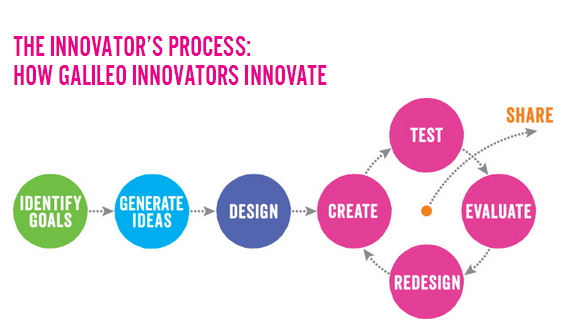 Galileo has 18 Summer Quest locations in the Bay Area. So it's more likely than ever that there's one convenient to you.
Peninsula Camps
• Hillsborough: Crystal Springs Uplands School
• Los Altos: Santa Rita Elementary School
• Palo Alto: Palo Alto High School
• San Carlos: Arundel Elementary School
East Bay Camps
• Berkeley: Cragmont Elementary School
• Fremont: Gomes Elementary School
• Lafayette: Stanley Middle School
• Oakland: Claremont Middle School
South Bay Camps
• San Jose Almaden: Los Alamitos Elementary School
• San Jose Evergreen: James F. Smith Elementary
• Saratoga: Sacred Heart School
• Sunnyvale: Resurrection Catholic School
San Francisco & Marin Camps
• San Francisco: Brandeis Hillel Day School
• Tiburon: Bel Aire School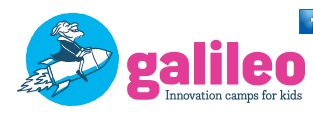 Here are some cool deals for Galileo Campers :
*Use the code 2014INNOVATION to receive $30 off (limit one per camper, Camp Galileo and Galileo Summer Quest) Expires: May 31, 2014.
Just enter the code at sign up by clicking on the purple "sign up" button on the right-hand side ofthe page.
*Newsletter opt-in sweepstakes:
Sign up for the Galileo newsletter and be entered to win a free week of camp. You can sign up by scrolling to the bottom of the page and entering your email information and zip code.