* I have received SinfulColors nail colors for purposes of evaluation. Thoughts are my own.
If there's one indulgence I would succumb to, it is manicure and pedicure. But with my all-around stint at home, I just normally do pedicures. Having clean nails added with color really makes a mom like me feel invigorated. Good thing I was sent sent a handful of Sinful Colors to try out.
SinfulColors' story started in 1991 with a team of beauty experts who envisioned of creating trendy colors that will make a big splash in beauty stores. True to the vision, SinfulColors, which is made in the USA became a staple in the nail color industry.
I received samples from SinfulColors' Crushes Collection : Purple Gleam & Got A Blush on You and from the Leather Luxe Collection : Get It On & Cold Leather.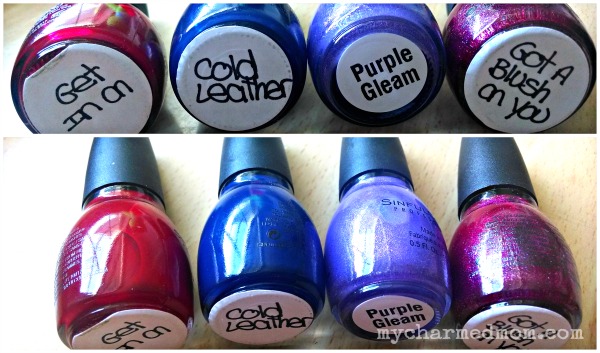 Color you crave at a price you'll love

SinfulColors' quality is that of what you
expect from a leading nail brand, without formaldehyde, toluene and DBP. Yes, you read it right, that makes you secured that the product you are using on your nails is safe. Aside from the incredible quality, SinfulColors
a runaway favorite is that these nail polishes are incredibly affordable.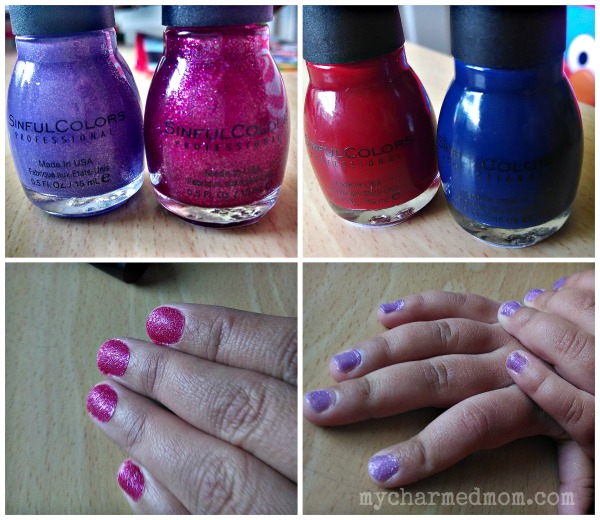 Applying nail colors has became a new mother-daughter bonding time for us. I chose to use the Got A Blush on You on my nails and Purple Gleam on my daughter's. I like that even after washing the dishes and doing the chores, the color lasted for a few days. In addition, I like the 3D effect of the colors, more like you can actually touch the glitters and see its glimmer.
From the get-go, SinfulColors'

founders didn't believe you had to charge an arm and a leg to produce and deliver show-stopping color. At a price as low as $1.99, SinfulColors makes putting the glitz on your nails a steal, not a splurge.
SinfulColors offers a huge variety of shades to choose from and easily allows you to mix and match colors according to your mood or wardrobe. More than the colors itself, SinfulColors allow every woman to make a statement of who she truly is based on the colors of her nails.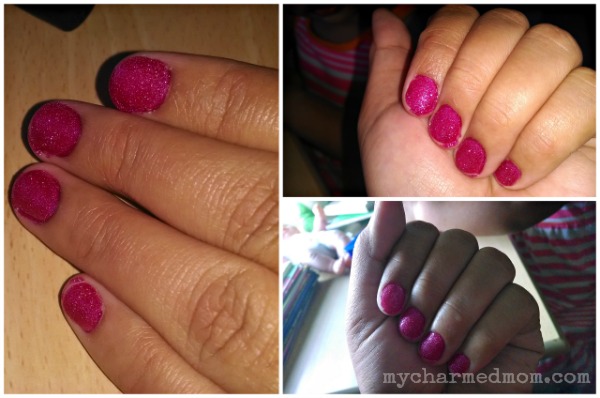 SinfulColors' presence is widely spreading all over the US and goes from Europe to Asia, it has became
the top name in affordable nail polish.
Where to buy?
SinfulColors nail polish products ($1.99/2.99) are available at these retailers:
In the USA :
Bartell Drugs

Bed Bath & Beyond

Big Y

Discount Drug Mart

Duane Reade

Fruth Pharmacy

Harmons/BBB

Kinney Drugs

K-mart

Marsh

Meijer

Navarro

Rite Aid

Roundy's

ShopKo

Target

Walgreens

Walmart

Wegmans

Weis Markets
​In Canada :

You can look for more excitement and new products of the brand with the colors you crave at a price you'll love, Sinful Colors by checking their Facebook and Twitter Pages.
SinfulColors Nail Colors is included in my 2013 Holiday Gift together with some awesome gift ideas.