Time flies so fast and we're already at the last quarter of the year. If I remember right, it seems like it was just yesterday when I made some New Year's resolutions and now I am bound to make some new ones again.
For this year (well actually almost every year!), I pledged to become more healthy and fit-that is to eat the right food, become more physically active and live a more wholesome lifestyle. So far I cannot say I failed, at the same time I know I haven't reached my target yet. But the good thing is I am not giving up and this time I can say I am more motivated to reach my goals. I know that FOOD is my weakness. I love to cook and so this is also one reason why it is really hard to go on a diet. Filipino dishes are just way too fatty not to mention that white rice is a staple in our dining tables.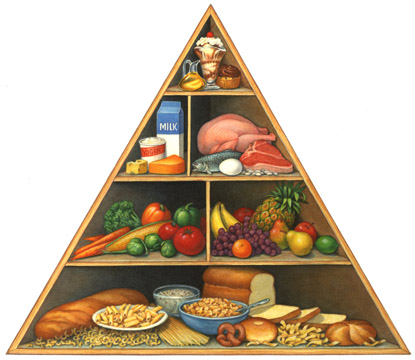 photo source : orchardadvisors.com
Just the same, I compiled some useful tips on how to eat healthy and control eating impulses.
Eat regular meals. One of the best methods of appetite control is simply to eat regular meals. Never skip a meal, especially breakfast. Begin every day with a healthy breakfast that includes protein which helps to boost the metabolism and make one feel fuller throughout the day.
Eat smaller meals. A number of smaller meals throughout the day is better than eating three large meals. Spacing out your caloric intake throughout the day will increase the chance of burning most of those calories.
Portion control. Eat a little portion of each kind of food which can make you feel fuller having tried a different variety rather than concentrating on just a few.

Eating light throughout the day helps keep your appetite and hunger pangs under control.

Eat healthy snacks. Resort to beneficial foods such as fruits, vegetables, nuts or yogurt. As much as possible avoid processed foods and those that are high in sugar.
Drink lots of Water. Water consumption dictates the rate of metabolic activity which in turn dictate the rate at which calories are burned.
Get as much sleep as possible. Six to eight hours of sleep every night is recommended for overall body regeneration; getting enough sleep is one of the most important methods of appetite control and overall health.
There is really no short cut to becoming healthy. It takes a lot of discipline and hard work but the good thing is we are all a work in progress.