Moms and dads traveling with children have to wear many hats as they occupy the role of travel agent, babysitter, bodyguard, and entertainer all in one. It doesn't matter if you're going to the in-laws for Thanksgiving dinner or traveling the world on the vacation of a lifetime — you're bound to hit speed bumps that'll test your patience and emotional fortitude along the way.
Here are some tips to help you get through.
Plan For All Tastes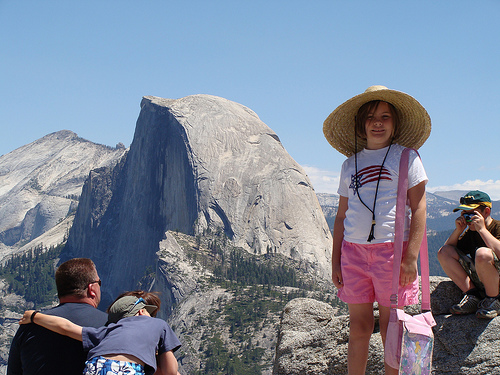 Image via Flickr by GraceFamily
Children are picky; where do you think they got their fickle nature? It'll be in everyone's best interest to find a destination that has something for everyone. Theme parks might seem like the de facto place to bring kids, but think about whether standing in long lines sounds like a good idea. Kids need plenty of room to run around and something to grab their imagination. Zoos and museums are good, cost-effective alternatives to a typical theme park.
Packing Deserves Due Diligence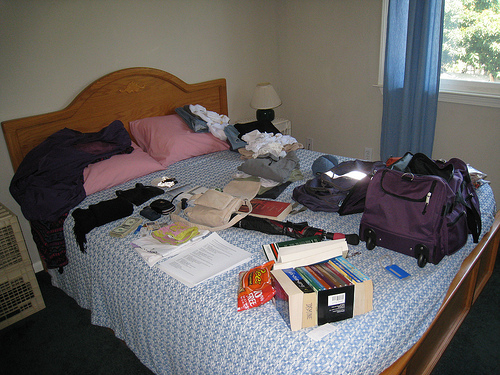 Image via Flickr by Dvortygirl
It should go without saying, but you should always do research on your destination's weather and amenities beforehand. For example, many "snow birds" coming down to Florida in December and January unexpectedly find out that highs in the Sunshine State can dip below 60°F. Packing expensive items like clothes and medication is priority number one for traveling families. Cheaper items like toiletries and the like can usually be found at your destination.
Play Some Travel Games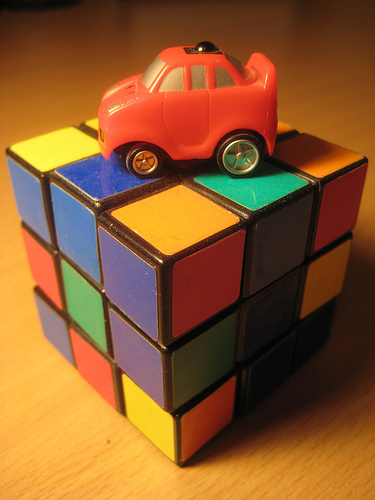 Image via Flickr by mecookie
Travel games are fun things you could do with your family to help pass the time during the long, monotonous hours of a road trip or plane flight. Many board games come in travel varieties that are easily portable and designed to get played in small, confining spaces. Scrabble even makes an edition where letters lock into place for on-the-go play. You can also try being creative and make up a brand new game on the spot.
Find the Right Vehicle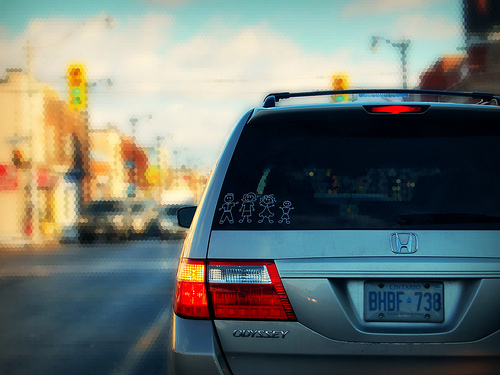 Image via Flickr by MSVG
Again, think about what you plan on doing once you arrive at your destination. Do you plan on driving hundreds of miles along a scenic highway through the Rockies? Do you plan to explore dirt roads in Costa Rican jungles? Or are you just driving from the airport to the hotel? A safe bet for most families is to find a nice SUV or minivan that offers plenty of room for kids to stretch while also providing top-notch road safety. There are plenty of car rental options for every need.
Overcome Jetlag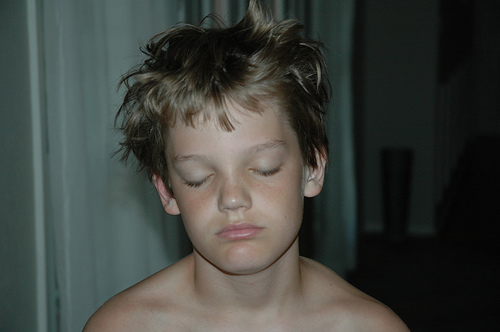 Image via Flickr by jdn
If you're traveling more than three time zones from home, jet lag may rear its ugly head as you and your family's internal clocks are thrown out of whack. Try sticking to a strict schedule the moment you get over there. Also, adding melatonin supplements an hour before you want to fall asleep will help you reset your family's circadian rhythm.
Traveling doesn't have to seem like a hassle (but let's just be honest, it probably is anyways). Hopefully these tips will make your life a little more enjoyable wherever family takes you.