Let's face it, as a woman we all want to feel good and beautiful inside and out. That's why some women really "invest" on some pretty and elegant underwear to satisfy this craving.
I was given the chance to review UnMentionably Cheeky, a subscription service, so that I can share my experience with my readers.
I know most of us love to snag a good deal, right? Almost at anything we always want to get the best or cheapest price without sacrificing quality. This is what you can expect with UM Cheeky. Who wouldn't want 3 pairs of panties for $8? Yes, it is EIGHT bucks!!!
Unmentionably Cheeky is the brainchild of Manhattan-based husband Richard who is a lawyer-turned-entrepreneur and wife Melody who is a fashion executive. They both enjoyed the luxury of delivery service of almost anything and came up with the idea of this subscription service thus Unmentionably Cheekycame to life.
Upon subscription you will enjoy a new shipment each and every month, in the privacy and convenience of your own home. It is like opening a surprise gift every month.
Unmentionably Cheeky – a brand of intimate apparel that's fun, flirty, and feminine.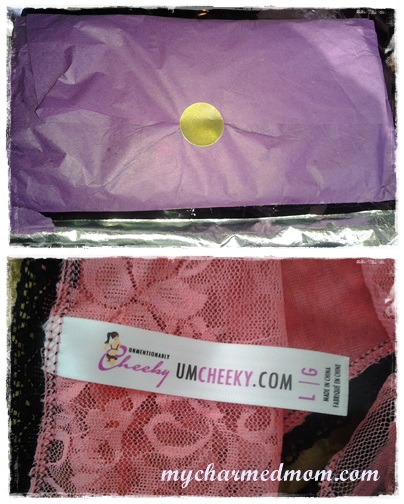 I received three pairs of panties, each with different personalities but all with attractive design and nice quality. It came in a dainty packaging which gives a premonition of what you are to expect inside. Another best thing aside from the first-rate quality of products, UM Cheeky offers free shipping to US and Canada subscribers and a flat rate of $5 for anyone else in the world.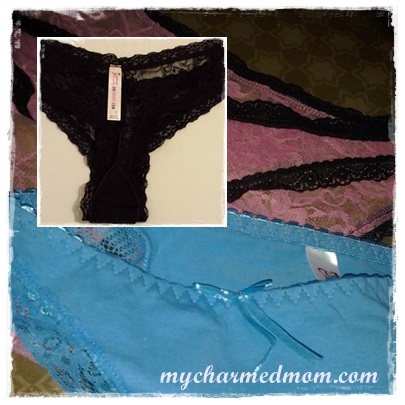 If you feel that you don't want the subscription anymore,(which I doubt will happen), cancellation is hassle-free and will be processed within 5 business days upon receipt of request.
This subscription by the way can also be given as a gift to someone special which I know will definitely put a smile on the recipient's face.
UM Cheeky's subscription service will unquestionably get a Two Thumbs Up for me!
Join the thousands of others that have already experienced the luxury, surprise, and good times that come with membership.
For updates you can check out UM Cheeky's Facebook and Twitter pages and also their website for more information.