Are you trying to save a little bit of money each month? If you answered "yes" to this question, then you are undoubtedly like the rest of America and the UK from recent reports. It seems that most, if not all, households and businesses are in the process of cutting back on their spending habits. Of course, different families and organizations focus on different ways to cut back. To give you an example before we continue, businesses would look to get the cheapest business energy prices whereas, this avenue wouldn't be suitable for households. They would look at domestic comparison sites and perhaps, look to install a smart-meter to their home.
Following on, these different ways may include, but are not limited to: spending less at the grocery (or buying cheaper brands), using less money for entertainment or recreational needs, becoming more energy-efficient, and partaking in energy deregulation. Now, unfortunately, energy deregulation isn't available in all fifty states. However, if you are able to take advantage of this relatively new process, then you just might want to. Let's take a look at some of the history of energy deregulation.
The Brief Rundown
The goal of energy deregulation is quite simple and basic: to create a more reliable and affordable delivery system for our nation. This idea first came around back in 1888 through a company owned by Thomas Edison. Edison's company is noted as being the first to process a commercial electrical power distribution system.
A more prominent stance occurred in 1992, when Congress enacted the National Energy Policy Act. This act was to encourage private market competition in a wholesale energy generation i.e. the American power industry was to become more deregulated.
And finally, in 2000, it's stated that hundreds of thousands of businesses and homes were offered the chance to save money with the offering of deregulated power. This event was of course followed by the Energy Policy Act of 2005, which was enacted by Congress.
What Does It All Mean? Who Will Benefit?
Think of energy deregulation in this kind of light: energy providers having a little competition. Basically, the utility companies are being divided by separating the production of energy from its distribution i.e. customers can choose where they purchase their power from. In laymen's terms: you could potentially save money by lowering your monthly bills.
It's noted that this idea of energy deregulation is suppose to be as big if not bigger than the Internet. However, it's interesting to take notice of the fact that not all fifty states have the option of energy deregulation available. As of today, only some states offer this new and growing method.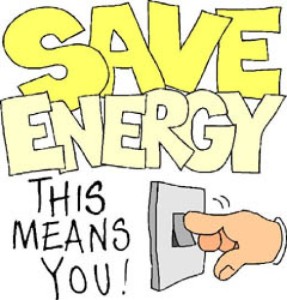 What States Offer The Idea Of Energy Deregulation?
As stated, not all fifty states are yet on board with this method. However, some states are already partaking in this process. The following is a list of states that do offer the chance of energy deregulation:
California (in a limited manner), Connecticut, Delaware, Florida, Georgia, Illinois, Indiana, Kentucky, Maine, Maryland, Massachusetts, Michigan, Montana, Nebraska, New Hampshire, New Jersey, New Mexico (limited), New York, Ohio, Oregon, Pennsylvania, Rhode Island, South Dakota, Texas, Virginia, Washington DC, West Virginia, Wyoming.
If you live in one of the above states and are hoping to save a little bit of money each month, then it might do you good to research and consider the option of energy deregulation. Check out the websites of the local energy providers or check for price comparison sites – it will be worth getting informed and making the move if you can save a significant amount.
This is a guest post by freelance writer Jonathan Mehlig for www.newyorkenergyrates.com. Jonathan usually covers green energy and sustainability topics and likes to spend his free time in the nature.