You need direction when it comes to planning your day. Without a theme, your wedding is lost. Once you have decided on your wedding's theme, you can start looking for a wedding dj that will be able to help bring this theme to life. Follow these tips and inspire yourself to create a design that suits both you and your other half.
Spring Wedding
Finally, winter is behind us and everything is lusciously becoming green. A spring wedding is a wonderful time to get married, as it represents new starts, and you can finally wear your wedding dress without being afraid of hypothermia.
Location-wise, it makes a lot of sense to have an outdoor wedding. You may have one of the sunniest days of the year or the wettest. As cute wedding favors, provide your guests with pretty umbrellas. Choose a destination wedding, if you are not fond of getting married in your home-town. Maybe a Lake Como wedding? The couple's photo with a melting glacier in the background would look great. Whichever destination you choose, hire a local photographer, because they know the place and the best spots! Also, be sure to plan your colour scheme; it should reflect the season, so think soft greens and pinks. Bunting makes for a lovely addition to the lively and colourful decor, as do seasonal blooms such as tulips, daffodils, peonies, lilies, magnolias, gardenias, and cherry blossoms.
Whether you choose to go with this Boston Wedding photographer, or someone closer to you, they will love photographing all these beautiful colors on your special day, and you will have the memories for life every time you look at them. Vintage jars make perfect receptacles for all these gorgeous flowers. Spread the love with packets of seeds to plant on the wedding day for all your guests!
Super Eco Wedding
When it comes to planning an environmentally-friendly wedding, less is definitely more. Use recycled card to create your invites. You could even email your RSVPs, if your family is fairly tech-savvy.
Where possible, choose a venue that has green credentials or would benefit from your rental (a charity building). Alternatively, you can go back to Mother Nature and have your ceremony outdoors; just make sure you leave the area as you found it.
Instead of using cut flowers at your wedding, use potted plants that you could give out to your guests as a parting gift or even take home and plant in your garden. Try to source your blooms from a local shop; not only does that support small businesses, but it saves on transportation.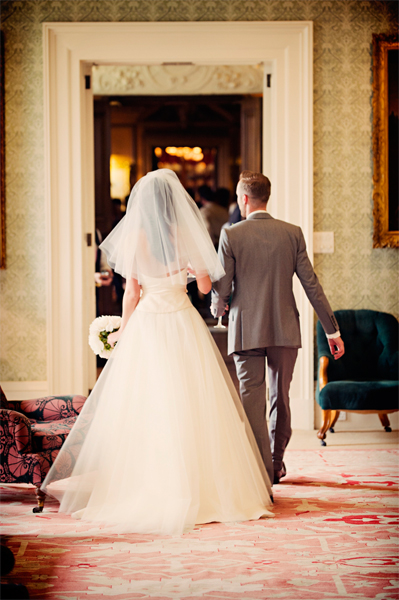 Winter Wedding
If the countdown to Christmas has got you in the marrying mood, you might be considering a winter wedding. The temperatures can get pretty low at this time of year, so make sure that you and your guests stay toasty warm. It's not the best time for an outdoor ceremony, so opt for something classic like manor house wedding venues.
But if do want to stick with outdoor, try setting up stunning wedding tipis with heaters. Try to set the scene with cosy, wintery decor- roaring fires and snowflakes together would look dreamy! Candlelight and evergreens are fantastic additions to any wedding reception. Either go glam with lots of white and glitzy silver or warm things up with deep velvets..
With all the cold weather, your guests are liable to get an appetite. Make sure that your loved ones are warmed through with mulled wine and hot chocolates. Provide a hearty spread of food. It's the perfect time of year to get a little decedent, so rich chocolate cakes and puddings are a must.
For a real showstopper, arrange for fake snow to pour from the ceiling of the indoor venue during your first dance. And, of course, a horse-drawn sleigh with bells on it is a traditional must for any winter wedding.
Winter weddings provide the ideal opportunity to add whimsical yet elegant balloon center pieces as part of their decor. Consider opting for metallic tones like silver, white, or ice blue that echo the frosty outdoor scene, then attach these balloons to small weights at different heights to create a dynamic look. Or you could incorporate smaller balloons in with floral arrangements for an impactful effect; or fill transparent balloons with tiny lights for an impressive glowing centerpiece that adds festivity while sparking conversations among your guests. Balloon centerpieces add festivity while creating conversations among them as guests encounter something unique from this type of decoration!