Hi There!
I am Icar (pronounced "ee-car"). My formal given name is Maria Carmela, (which I find very feminine) and only use in legal documents, otherwise I am known to almost everyone as Icar. I am a mid-30's mom, stay at home to an almost 4 year old little girl.
I am based in San Jose, CA where I live with my husband and daughter. I have previously worked in the customer service industry and later on became an online English tutor to Japanese students before deciding to switch into a whole new direction and become a full time mom. I am a breastfeeding advocate and proud that I have breastfed my daughter for 19 whole months, not much to some but it is indeed a big accomplishment for me.
I discovered the world of blogging during the wee hours of the morning in the early stages of motherhood, in between feedings and diaper changes. The eagerness for me to share my new role as a mom and the discovery of enchanting tales of motherhood and some tasseled adventures of family life is what keep this blog going since August of 2011.
"Social media is indeed a powerful tool to get involved and influence the participation of other people.

I feel equipped now that I am part of this great cause which can help change lives around the world. I was never wrong when I joined Mom Bloggers  for Social Good, because of this, my little voice can be heard and my presence online can be a way to inform others. It is also an effective way to help build awareness about causes that need utmost attention which can certainly make a significant difference.

It is the little things that matter, that add up in the end and make the big things possible."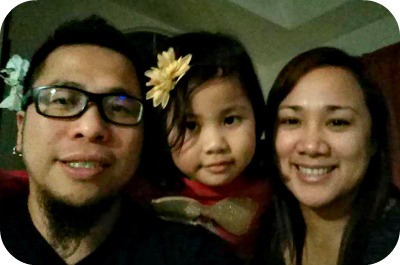 For me life is made up of small pleasures and happiness is made up of tiny successes. I've always dreamed of a simple life and believes that everyday is always a new day-to be thankful for, to make a difference and be a blessing to others.
I am usually busy with chores (maintaining the home, as you know!) & my daughter, and in between, I am trying to hone my skills in baking. Don't hesitate to contact me for anything at  : icar@mycharmedmom.com