* This article is sponsored by Galileo Learning. Continue reading for an easy dessert recipe and a Galileo promo code your family can use.
Aside from rearranging our home, working in the kitchen-cooking and baking are two activities which I find very delightful. I may have gotten it from my mom who loves to cook and considers the kitchen her domain. The same goes for me, in our household I am the Queen of the Kitchen, (though my husband also cooks once in a while).
As much as I want to do things on my own, my daughter always want to become part of everything I prepare, and call herself "a big helper".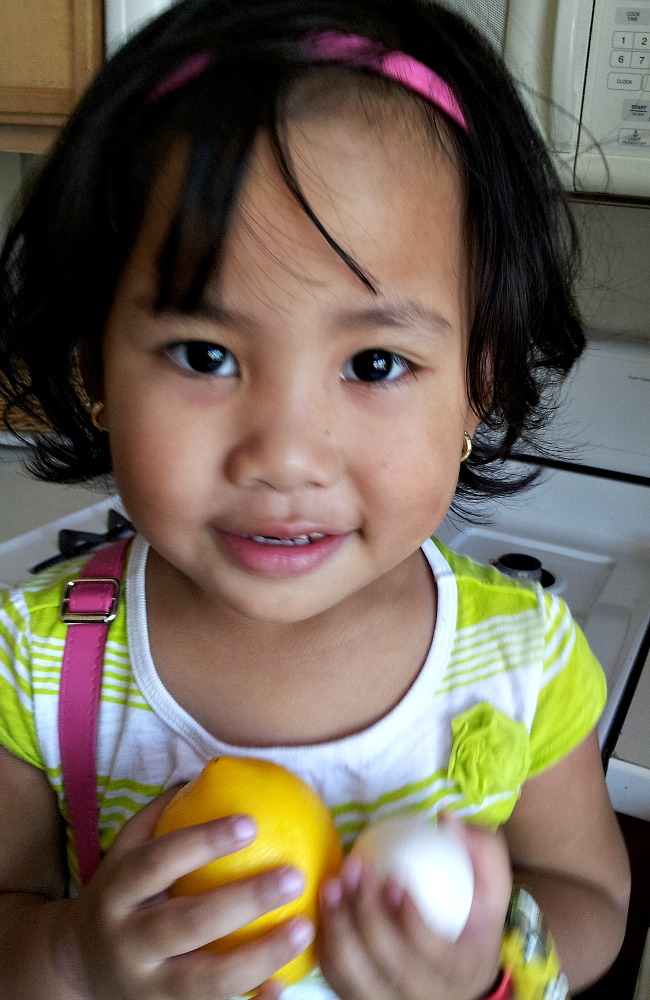 I almost always agree to her plea knowing that cooking can provide children many beneficial learning experiences. I surely can't wait for the time when I can enroll her to educational summer camps where she will be able to explore more.
Summer activities should planned as early as NOW! The good news is that there are a lot of Bay Area Summer Camps that offer a lot of fun and learning activities during the summer.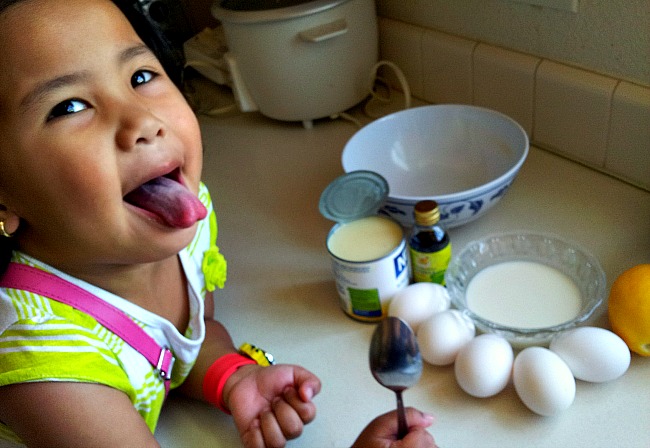 Bit of Information
It is found out that allowing kids to partake in regular cooking activities enhance different aspects of a child's knowledge and development.
Physical : A child's early motor skills-mixing, stirring, beating, peeling etc. plus muscle control and eye-hand coordination are developed with these simple tasks. Encouraging kids to smell and feel the ingredients will also help to improve the use of their senses especially taste when the final product is made.
Cognitive : Cooking engages children in their curiosity, analysis and thinking. Recognition of the shapes and colors of ingredients down to mathematical skills in terms of measurement, weighing , estimating and sequencing of adding the ingredients all adds to the relevant honing of a child's brain.
Language : As we know cooking is made up of a thousand terms which can add to your kid's vocabulary. Moreover, it can help your child to learn lots of new words and concepts like knowing the names (of ingredients), processes and words (like whisk, stir, mix, roll and melt, etc.). It will also encourage self expression as they will ask a lot of "why's" and "how's".
There are a lot of other reasons why kids should be "given the chance" to join parents in cooking but for me the best of all is the bonding experience between parents and child which is a goof vehicle to communicate and spend time with your children. Enjoying the food afterwards also add to the feeling of self fulfillment of a child who has prepared and cooked his own meal.
RECIPE : Leche Flan/ Caramel Custard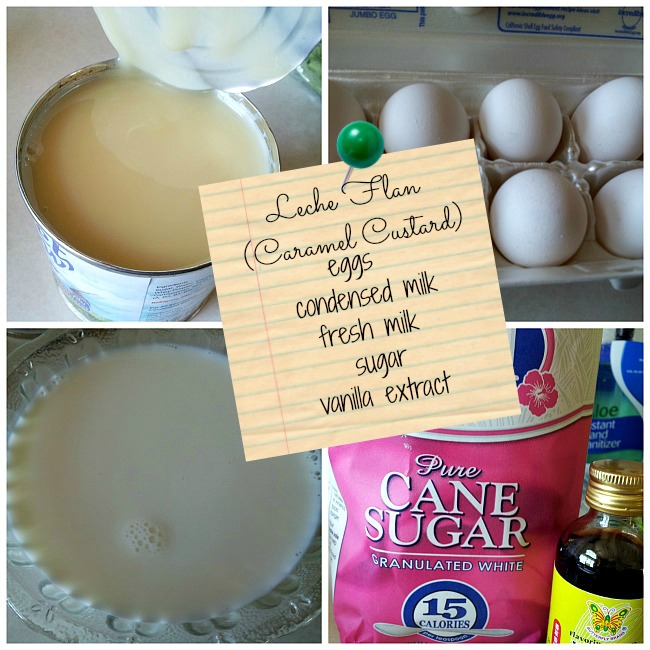 Ingredients:
10 pieces raw eggs
1 small can condensed milk
1 cup fresh milk (or evaporated milk)
1 cup granulated sugar
1 tsp vanilla extract
lemon rinds (optional)

Instructions
– Using all the eggs, separate the yolk from the egg white (only egg yolks will be used).
– Place the egg yolks in a big bowl then beat them using a fork or an egg beater
– Add the condensed milk and mix thoroughly. Pour-in the fresh milk and mix well.
– Put the mold on top of the stove and heat using low fire. Put-in the granulated sugar on the mold and mix thoroughly until the solid sugar turns into liquid (caramel) having a light brown color. Spread the caramel (liquid sugar) evenly on the flat side of the mold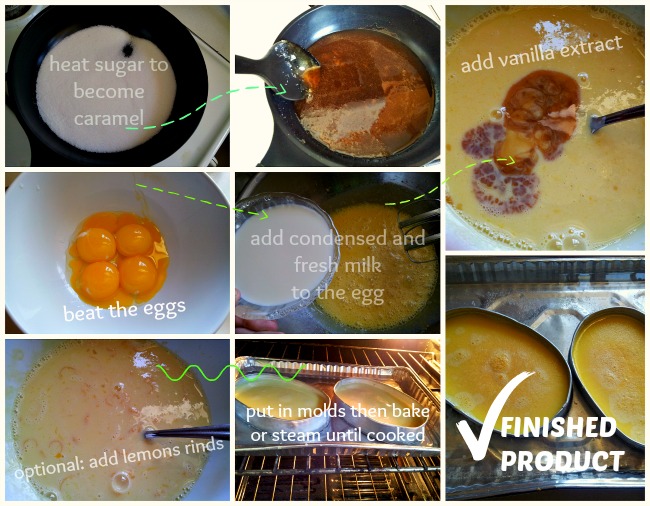 – Wait for 5 minutes then pour the egg yolk and milk mixture on the mold
– Cover the top of the mold using an Aluminum foil. Steam the mold with egg and milk mixture for 30 to 35 minutes or bake in a steam bath at 350°F for 30-45minutes. (You can check if it is cooked when you insert a toothpick and it comes out clean.)
– After steaming/baking, let the temperature cool down then refrigerate. Serve for dessert and enjoy!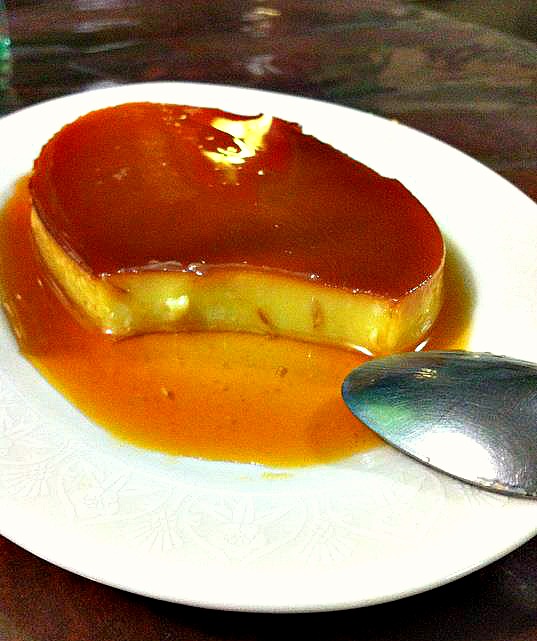 Learning in Galileo Camps

Camp Galileo is more than just a summer camp-it's a place for innovation! It is very relevant that kids be inspired to pursue his or her interests through creation and exploration, while not missing the fun of learning.
Galileo Camps encourages kids to brainstorm and think like innovators through a variety of hands-on projects and activities.
Drawing from the innovation process developed by Stanford Design School, Galileo runs an evolving series of imagination-sparking programs for kids from pre-K through 8th grade.

Galileo Camps offer three options:
• Camp Galileo (Pre-K to 5th Grade)
• Summer Quest (5th to 8th Grade)
• Summer Camps @ The Tech Museum of Innovation in San Jose (4th to 8th graders)
This year Camp Galileo feature four fresh themes, each adapted for three different age groups:
1. GALILEO ROCKS: Music-Inspired Art and Instrument Engineering
2. DESTINATION SAN FRANCISCO: Art and Engineering in the City by the Bay
3. GALILEO MAKERS: DIY Art and Real-World Inventions
4. MOUNT EVEREST EXPEDITION: Himalayan Art and the Science of Scaling Mountains
The good news is that you can sign up for a Galileo Summer Camp with the promo code: 2015INNOVATE for $30 off!

Plus, if you register your child for a camp by March 2nd, you will save $20 per week at Camp Galileo and Galileo Summer Quest or $10 per class ($20 off a full day) at Summer Camps @ The Tech. Early bird savings apply automatically to your camp purchase and can be combined with the multi-session discount.
Guarantee your spot—and your savings—by March 2 and you can change your camp date or location through May 1 (for absolutely no fee!)
Thank you Galileo Learning for sponsoring today's post and inspiring me to experience and share Galileo camps.