It's never been easier to buy a new car, no matter what your financial situation is. For example, buy here pay here car lots are meaning more people can sit down and discuss their budget and lending amount before being shown cars in that price range. However, it's important to know what type of car you're wanting to buy so you can discuss it with the car dealer you go to. Prioritizing safety while on the road with your family is an important, yet often overlooked factor when buying a car. Some of the latest statistics show that road crashes are "the second leading cause of death worldwide among young people ages 5-14." Therefore, when looking to buy a vehicle, it is crucial to seek out choices that have superior safety features. As well as having adequate safety features, it's important that the person you decide to buy the car off is trustworthy. Though second-hand cars like a Chevy or a Honda can work perfectly for your family, they're also known to be sold as lemons. Obviously, it's best to avoid being sold a faulty vehicle at all costs, but if your Honda is a lemon, or whatever brand of car you have purchased, it's important to seek legal proceedings. This is not acceptable, especially when you have paid hard-earned money for this car. Whether you are buying a new car before your next summer vacation, or simply for daily use, finding a vehicle that keeps your entire family safe is easier than it may sound. Explore three top strategies for selecting the safest new or used vehicle.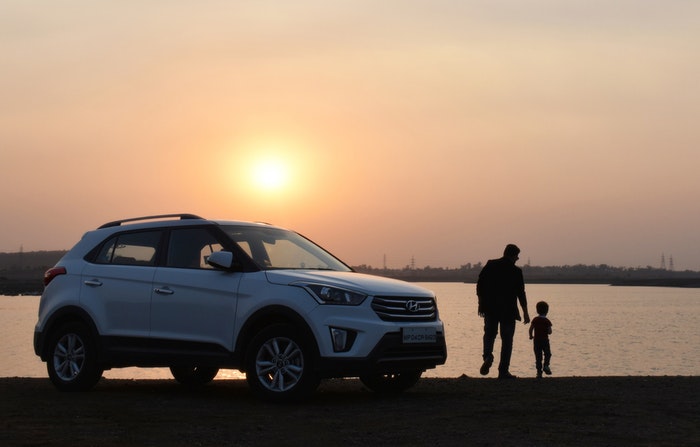 Research vehicle safety ratings prior to visiting the dealership
No matter if you are looking to buy a truck, car, SUV, or minivan, all vehicles should be tested for safety. Each year, the National Highway Traffic Safety Administration (NHTSA) releases safety reports on new vehicles to help consumers make a more informed buying decision. More specifically, their "5-Star Safety Ratings program evaluates how vehicles perform in crash tests." This program includes frontal crash tests, side barrier crash tests, and rollover resistance tests. Before heading to the dealership, it is wise to browse the vehicle makes and models you are considering. This will help you narrow down your choices based on solid safety statistics before speaking with a car dealer. This can also help you to establish your budget. By doing this research, you should be able to work out what sort of car you'll be able to afford. Of course, you don't have to purchase a brand new vehicle, you could always look for second-hand ones. If you love looking at used cars, it might be a good idea to consider looking at a dealership like conklincars.com for example. By looking for a used car, your budget should stretch further, giving you more options to find the best car for your family. The people at the dealership should be able to help you further with this. When considering your budget, you should also take into account the cost of auto insurance. You want to make sure you're getting good value insurance as you'll be paying for this year after year. Because you want to ensure you're getting your money's worth, you'll rightly be frustrated if you have had a denied auto insurance claim; you may decide to contact a lawyer to find out how to proceed with the matter in order to get the verdict overturned in your favor so you won't have to pay for repair work out of your own pocket.
Create a list of safety questions to ask at the dealership
Since the vehicle buying process can quickly become overwhelming, it is crucial to write down all questions that you have before visiting your chosen dealership. This is not only important for getting the best deal, but also for having all of your safety-related questions answered. Although the answers to many vehicle-specific safety questions are available online, you will likely have a few that pertain to your family's unique needs. When buying a pre-owned vehicle, however, your list should be a bit longer. Ask about how many owners the vehicle has had, if it has been involved in any accidents, how well the vehicle has been maintained, and if any work on essential parts will need to be done on the car in the near future.
Ensure that your chosen vehicle has the safety features that matter most to you
Each family will have their own list of safety features that are most important. And although some have the budget to add every safety feature imaginable, most do not. That's why it is necessary to list out which features are top priority for your family. Do you need extra child-proofing and space for car seats, or do you need teen driver technology? Other helpful safety features that are of top importance to many buyers include blind spot monitoring, tire pressure monitoring system, curtain airbags, and automated braking. Rather than choosing a vehicle based on its safety rating alone, be sure that it also has the elements that mean the most to you.
When choosing your next family vehicle, following the steps listed above can help you select the safest vehicle for your budget. Aside from these recommendations, always feel free to ask your car dealer for assistance in making the best choice if you need further guidance.