So, you've got a spare bedroom in your home that you don't want to waste as a guest room, as you rarely have guests. However, you're not quite sure what to do with it? In family homes, space is a luxury, so it's important to take full advantage of every inch of space you have. You want to make the most of your spare bedroom; the only problem is you're not sure how to do that. It can be hard to decide what to do with a spare room. Especially, when you want to make sure you create a space that will get lots of use and be worth the investment you've made.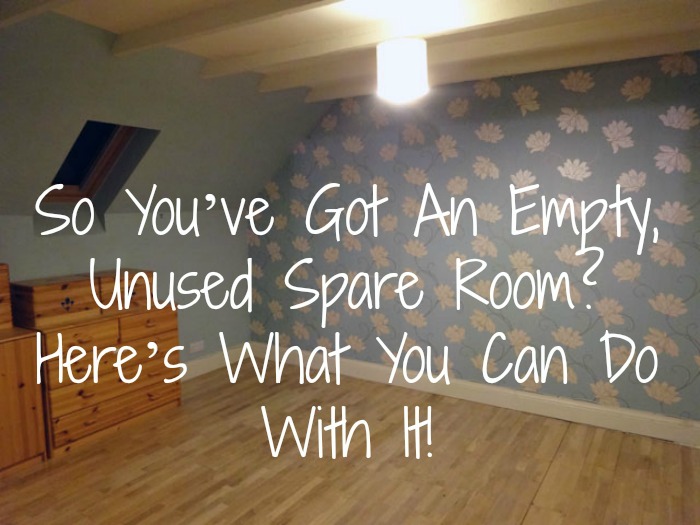 It's just a question of working out what type of space you and your family need and would get plenty of use out of. This isn't something that's always easy to do, especially if you're lacking inspiration and ideas. To help you make the right decision when it comes to transforming your spare room into a useable space, I thought I would share some ideas. These are all ideas that are family friendly and perfect for making the most of your spare room. They may take some investment, but if you'll frequently use the space, it's worth it.
So, what can you use your spare room for? Let's find out.
Create a playroom for your little monsters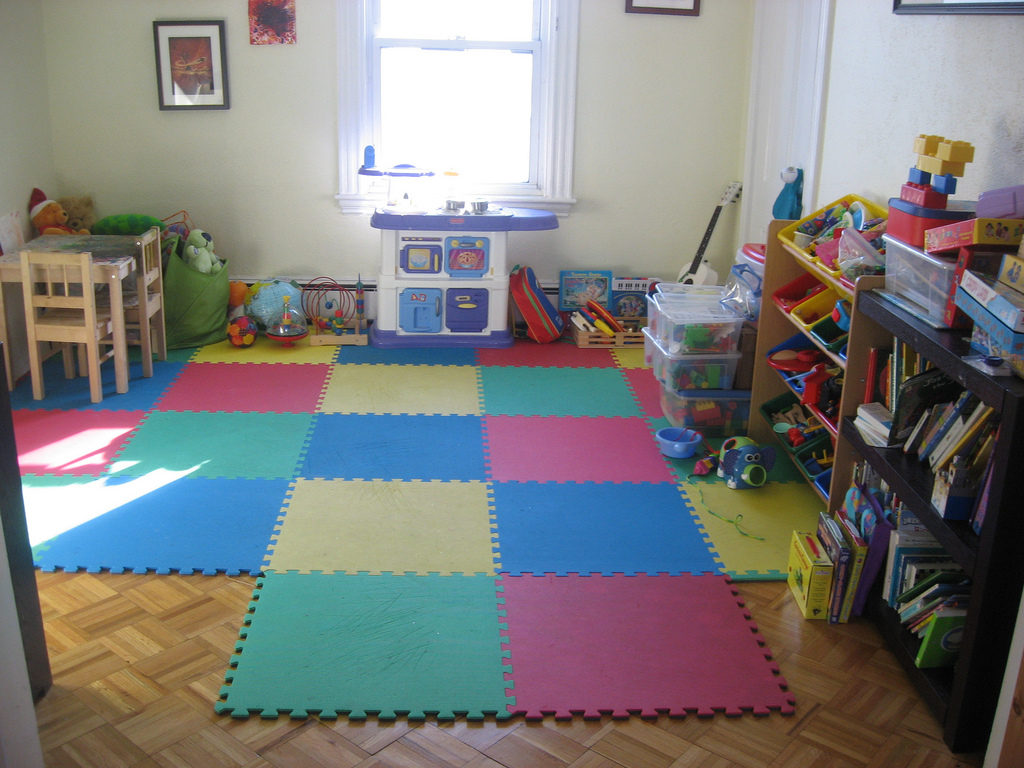 Have you always wanted to create a playroom for your little ones? Well, now's your chance. While your kids probably already have their own bedrooms to play in, a playroom can be a great extra space for them to have. It offers storage space for their favorite toys, gives them somewhere to play, and means that your whole home isn't scattered with toys.
To create a playroom, it's important that the space is child-friendly. This means opting for hard flooring – wood or laminate tends to be best, so that any mess is easy to clean up. Carpet might be lovely and soft, but it's a nightmare to keep clean when there are kids around. It's no secret that kids like to make a mess, hence why hard flooring is a good option. If you're worried about accidents, you can always top the floor with padded play mats to keep your little ones safe. As for the walls, opt for paint that's easy to wipe clean. Or, you could use chalkboard paint – this comes in a range of colors. This is a great option as it would mean that your kids could draw on the walls with chalk to their heart's content. As for the color of the space, pick a color scheme that both your children will like. You could also implement a theme – animals, pirates, and the weather are all good themes to use as they're gender neutral. For more theme ideas, have a browse of www.homemydesign.com.
As for the furniture, as well as having plenty of storage space, it's important to have areas for relaxing. For this, a sofa can work well, as can a couple of bean bag chairs. These are great because they're fun and comfortable, and for some reason, kids love them. For a selection of bean bags, check out www.fombag.com and have a browse at the different sizes. It's also a good idea to have a table in place that can be used for arts and crafts, and also a large area of floor space that can be used to play games. For this area, putting mats down is a great idea.
To bring the space to life and make it more exciting, don't forget to add accessories. These can link to the room's theme, or they could simply be interesting and interactive things, such as a light-up globe, for example. Bunting, strings of fairy lights, cute pictures, lava lamps, etc., are all ideal.
Design a smart, stylish home office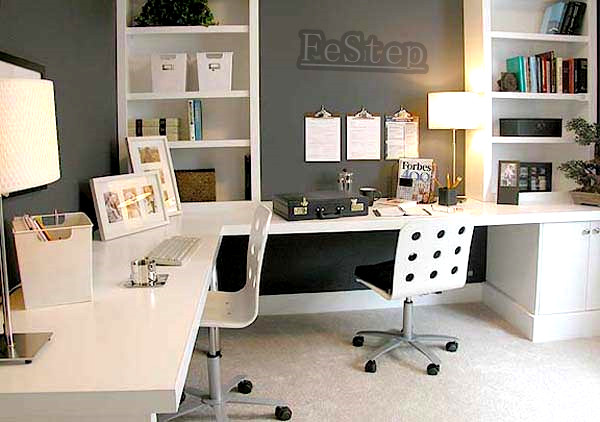 Do you work from home? If so, using your spare room to create a home office could be ideal. Just think about it, instead of working in the living room or kitchen surrounded by goodness knows what, you could have your own space. How amazing would it be to have a dedicated space to do your work in? No distractions, just somewhere where you could concentrate on your daily tasks.
To transform your spare room into a home office is much easier than you would think. The first step is to choose a paint color – it's your office so it should be a color that you love. That being said, you want it to look and feel professional, just in case you ever have clients come to your home. So it's best to opt for a neutral color or a pastel hue, as these tend to look the smartest, as well as the most stylish. In terms of the flooring, having wooden or slate flooring can look smart. However, there's nothing wrong with having carpet. If you're not keen on the design, you can always put an area rug down.
Of course, what with it being a space that you'll most probably spend hours in each day, it's important that it appeals to you. To create a space that you love, you need to personalize it. This means adding decor and features that appeal to you. Say, for instance, you're a real fan of printed wallpaper, don't be afraid to add a piece to create an accent wall. Or, for example, say you're crazy about flowers, don't be afraid to add floral features to the space. It's your office, and it needs to be somewhere that you love.
In terms of the furniture that you'll need, it's just a case of deciding what you need to work effectively. A desk is, of course, a must, as is an office chair, but what else do you need? Things like storage space, a waste paper bin, a guest chair, and a corkboard are all important. A lamp is also a must-have, as are some stationary items. Think about what you'd expect to find in a corporate office and use that as a guide to what you need. If you're stuck for inspiration, Pinterest can be a fantastic resource, as can We Heart It.
Transform it into a games room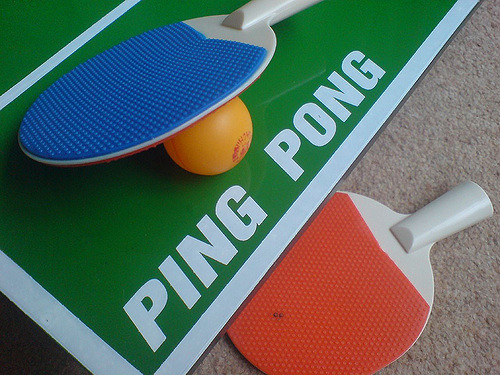 Want to turn your spare room into somewhere the whole family can use? Then how about creating a games room? This doesn't have to mean designing a room just for video games; it can be much more than that. It can be an entertainment space that the whole family can use and enjoy, it could even be used for family movie nights. Just think of the fun you can have together in there. The question is, what does it take to create a fantastic family games room?
The first thing you need to do is get inspired. Do you have an idea of what type of space you want to create? You don't just want it to be a room full of video games; you want it to be more of an interactive space. So, how about adding a couple of retro video gaming machines – you can pick these up fairly cheap online. Or, what about adding a ping pong table, foosball table, or an air hockey table? These all come in smaller sizes than the ones you see in bars, which could be ideal for your games room. What's more enjoyable than playing ping pong or ice hockey? These types of traditional games beat games consoles hands down. Want to know what the best games ever are – check out www.popularmechanics.com.
In terms of the decor, you could opt to keep it simple, or you can decorate in a certain theme. A perfect theme for a games room could be comic book decor, including pop art style pieces. There are plenty of vintage style pieces of artwork that link to comic books, many of which are incredibly affordable. To keep the room in keeping with this theme, bright, bold colored paint could be ideal. Or, you could keep the walls neutral and add style with bright, vibrant prints. It all depends on what style of decor you prefer.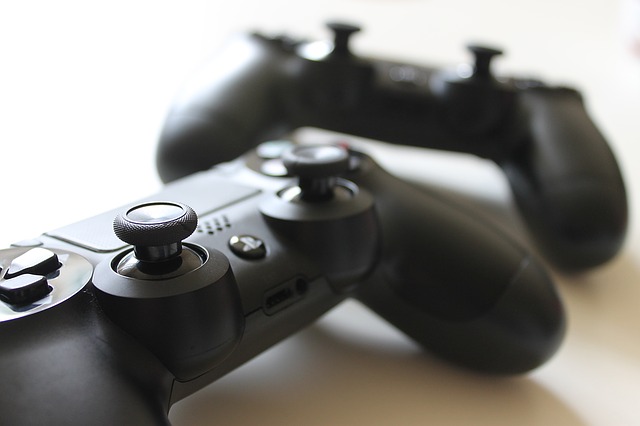 If you want the room to be more than just a gaming space, make sure to add some comfortable seating. That way, it can be used as a room for family movie nights. If you've got a lovely big TV in there for using with games consoles, it would be silly not to use it for movies. To make the experience even better, consider investing in surround sound for the room. There are lots of speaker options, from wireless designs to surround sound bars. What you opt for simply depends on your budget. The great thing about surround sound systems is that they not only make watching movies better, there's more. They can also improve your gaming experience. So are ideal if your kids are games console mad.
Those are just three ideas of things you can do with your spare room. These might not be suitable for everyone, but they can be used as a great starting point. There are so many options for what you can do with an unused spare room; it's just a case of choosing what's best for you and your family.
*Click pictures for photo resource.