It can be unnerving when you have a pest problem in your home or garden. Knowing how to deal with it can be a nightmare, and if you call in the professionals, then you might end up paying a large bill for something you could have done yourself. So, where do you begin? Firstly, check out this website for a range of detailed information on how to get rid of pesky pests; there are some of the best tactics on there to banish any unwanted pests, all for free! Additionally, we've got a list of the top pest nightmares and how to deal with them.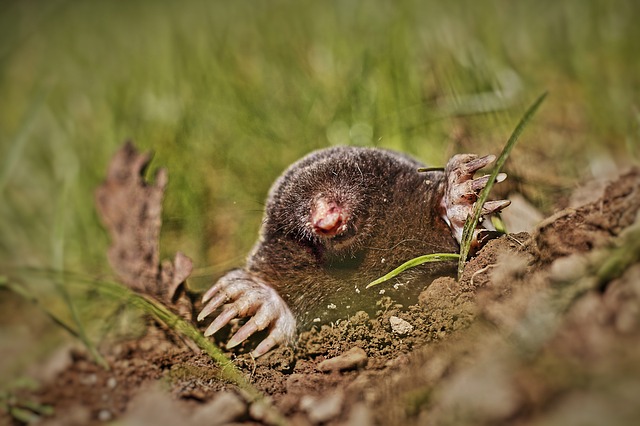 Moles
If you have noticed molehills in your garden, your heart has probably sunk. Gone is your beautiful lawn and in its place are unsightly mounds of earth. There are several ways to get rid of them, such as:
Mole traps – They are inexpensive and can be purchased from hardware stores or garden centers. They are considered a humane way of catching the mole if used correctly.
Electronic devices – By having a device that emits a noise in the garden, the mole gets driven away by the sound. However, this may only be to another part of the garden.
Mice
Finding mice in your home can be distressing. They can spread disease as they search for food and shelter. They also cause problems from their constant gnawing, posing a danger to your home furniture. To get rid of mice, you can try:
Fast Action Mouse Killer – Each

box

kills up to 50 mice, and is safe to use if you have children or pets. There is also no need for bait handling and is ideal for use where you have seen mice activity.

Bait boxes – Controls both mice and rats. They can be utilized indoors or outdoors, and they are waterproof. These are ideal for use in sheds and garages.

If neither of these options work, then try contacting these Pest Control services. They're particularly savvy in eliminating rodents from your home, therefore protecting its structure and hygiene, and ensuring that they're gone for good.
Termites
If you find the presence of termites in your house, it can pose a nightmare for the structure. There are warning signs you're dealing with termites, such as frass, abandoned wings and mud tubes. There are many ways to treat termites, such as:
Organic treatments – Orange oil contains a chemical which kills dry wood termites upon contact. It is also non-toxic to humans and pets.
Chemical barrier treatments – This is where a chemical is sprayed onto the ground around a structure. This can be expensive, and depending on the size of the area being treated, increases the potential toxicity.
Bed bugs
Bed bugs can be nasty creatures to get rid of so you probably need a bed bug exterminator phoenix to make sure they're totally gone. They often only come out at night when it's dark, so treating them yourself can be difficult. Treating the whole infestation may take a couple of months due to their nature. You can help get rid of them by:
Hot washing – If they are on clothes or bed linen, washing above 60 degrees or putting them in a tumble dryer will kill them.
Vacuum – Use a vacuum cleaner to suck up any bugs you can see. Also remember to dispose of the contents into a sealed bag.

Be prepared to throw away your mattress if the infestation is severe.
Of course, if all the methods above fail, you may want to seek the advice of a professional.