As parents, it's our responsibility to give our kids a healthy balanced diet each day. But this can sometimes be easier said than done. Your child might be a fussy eater or uninterested in trying new foods. You might feel overwhelmed and unsure which healthy food options to give to your child. Junk food is also often cheaper, quick and more convenient if you're short on time or don't know what to cook. The harsh reality is that if your children aren't eating the right foods and not exercising, they could develop childhood obesity. This is a growing problem which could lead to other serious health conditions. This is naturally something you want to avoid at all costs. So instead of feeling uninspired by healthy food, here are some top tips to help your kids start to eat better.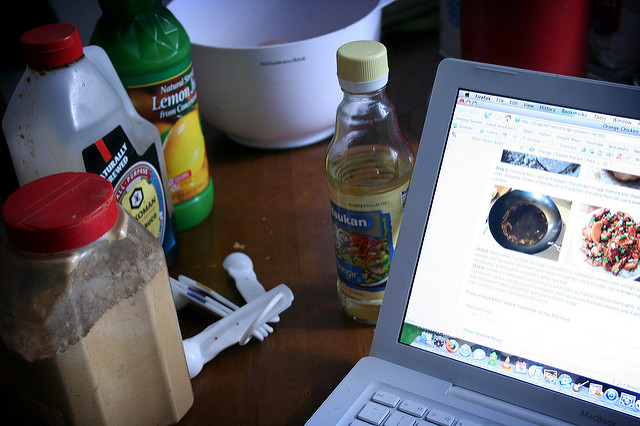 Get inspired together
To help you start planning and creating healthier meals and snacks, you need to get re-inspired by cooking and try new recipes. There are a number of ways in which you could do this, but don't do it all by yourself. Get your kids involved and ask them to help you find recipes for meals they might enjoy trying. Try to make this task sound as exciting as possible and always be enthusiastic. Otherwise, your children might not be too eager to participate. You could look through healthy food blogs together or show them this YouTube video about Hampton Creek. Pinterest is another brilliant source where you can search for child-friendly meal and snack ideas you can make together. Another option you have is by looking through cookbooks together. There are some fantastic kid's cookbooks available such as The Usborne Healthy Cookbook. These books are written with children in mind and teach them more about ingredients and nutrition. You can find them online or at your local bookstore.
Now you have a number of resources to use, spend half an hour looking to see what you can find. You could use them to find school lunch ideas or snacks for a party you're hosting. Focus on recipes that are healthy and don't contain too much sugar or salt. If your kids are particularly enthusiastic about a recipe, print it out or bookmark it. It shouldn't take long before you have multiple recipe ideas to try out. Doing this will also inform your children of new ingredients and help them to feel more eager to try cooking for themselves. Keep this enthusiasm maintained by taking the time to do this regularly.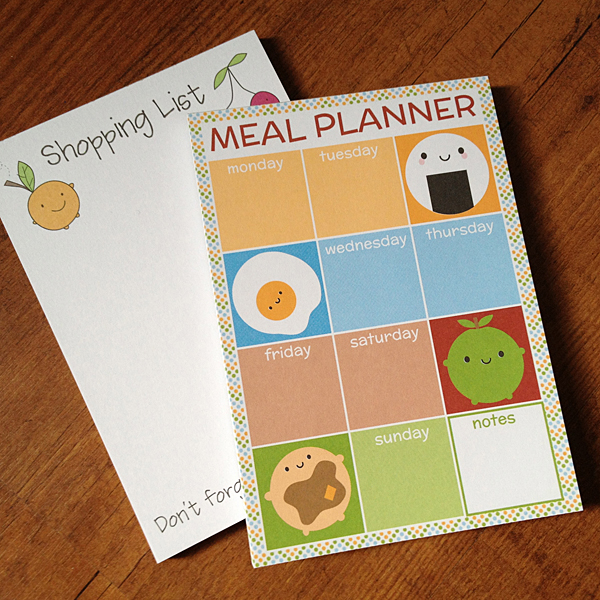 Make a weekly meal plan
One of the most effective ways of helping your family to eat better is by creating a weekly meal plan. It can help you to determine which healthy meals you need to buy for and prepare each day. But it also helps you to save time and money on your food shop by only buying what you need. Start by downloading a weekly meal plan template online or by creating your own using a piece of paper. Another option is using a chalkboard hung up in your kitchen. Again, ask your family to get involved with helping you create this detailed plan. Talk through their schedules to ensure you create the most suitable meal plan possible. For instance, if your children have a swimming class after school, they might only want a quick snack beforehand. You can then use the inspiring recipes you gathered previously to help you decide which snacks to prepare. You could also help you kids to feel more included by asking them to write the plan for you.
When discussing what meals and snacks your family will have, it might be wise to have the inspiring recipes on hand. Put the print outs or cookbooks on the table and talk through different recipes together. This will make it easier for you and your family to determine what you want to try. It is likely that your kids will ask for their favorite junk food or snacks such as chocolate or sweets. There is nothing wrong with giving your family less healthy choices every once in awhile. So include the odd unhealthy snack or meal out within your plan to keep everyone happy.
If you are feeling daunted by planning an entire week's worth of meals, start by just planning one or two days instead. Then as you become more confident and comfortable doing this task, you can increase the amount. After you've made your plan and your family is on board with your meal ideas, create a shopping list. Having a list with you at the supermarket will help you stay on task and stop you being tempted by junk food offers.
Encourage your kids to cook
Cooking is one of the best things you can teach your children. It teaches them more about where food comes from and how it's prepared. It can introduce them to ingredients they've never heard of before and help them to discover which flavors work together. Reading recipes and using measuring scales can also improve their reading and mathematic skills. But, even with all of these benefits, many parents are still not getting their kids in the kitchen. While some aspects of cooking are not child-friendly, that doesn't mean they can't participate. Plus, there is no rule that says they need to learn to cook anything heavy, you could start with a simple snack. You could hand them something simple and tasty like a dabeli recipe off the internet and let them try their hand at it. And eventually, as they get more comfortable with the cooking process, they can help take some of the pressure off you during meal times.
The more your kids are involved in the cooking process, the more appealing new and healthier foods will be for them. To get started, take your children to your local supermarket and put them in charge of the shopping list. Ask them to help you find each item on the list, making sure they choose the best options possible. Let them choose which pieces of fruit or veg they want to buy and let them pack these items themselves. This will help them to feel more responsible as well as introduce them to the texture and size of different fruit and veg. You could also ask them to choose their cook child-sized cooking utensils and aprons to boost their excitement further.
Read through the recipe you are following before you begin to establish which tasks your kids can do. You could ask them to help you measure or mix ingredients together. They could decorate cakes with berries or chopped up fruit. If they are old enough and sensible enough, they might even be able to chop up vegetables and make salads. Just make sure they are supervised throughout and always do more complicated tasks yourself. Encourage them to handle foods they don't usually eat and combine them with things they enjoy eating. This should make it far easier to get them to try new things. You might also want to try making these creations look more appealing by using fun shapes and decorations.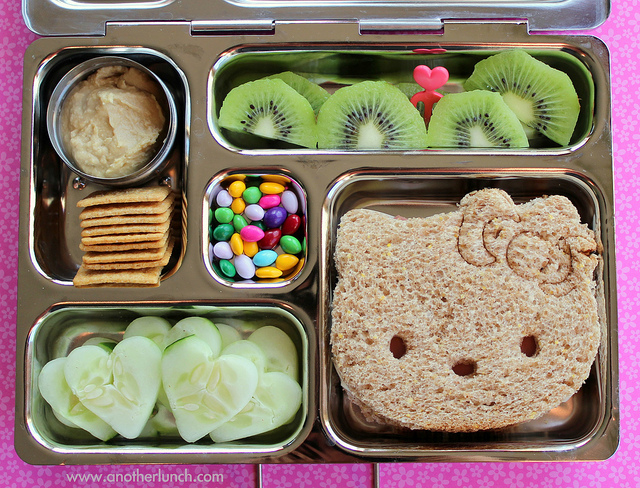 Introduce new foods gradually
Even though your children will benefit from eating better, that doesn't mean they will be on board straight away. It can take time for them to adjust and get used to the changes in their diet. This is particularly common in fussy eaters. So it's best to make this a gradual process rather than something that happens instantly. Otherwise, it might come as a shock to your kids and could even put them off eating certain things for life. So be patient and slowly start introducing new foods to them. An effective way of doing this is by telling your kids that their favorite cartoon character, toy or superhero likes a particular food. If you say that their Barbie doll or that Iron Man eats peppers, for instance, this will make them feel more inclined to try it for themselves. There will be things that your child doesn't like straight away. But tell them that they need to try them at least three times to get used to the flavor on their taste buds.
As tempting as it might be, don't focus all of your attention on your child when they are trying a new food. This will just make them feel anxious and more likely to act out. Just make the process seem as natural as possible and make sure they can see you eating the food too. You are a big influence on your child, and if they see you eating something tasty, they are likely to mimic you.
If your child doesn't eat the new food you have prepared, don't feel disheartened or angry. They might just need more time to adjust. In this case, you could try adding an extra vegetable to their favorite meal or use dips as a means of helping them taste better.
Encouraging your kids to eat a healthier and more balanced diet will benefit them in multiple ways. They will have stronger teeth, joints, and bones. Their energy levels will increase, and they will be more focused and engaged. It will also improve the look of their nails, skin, hair and eyes. So take what you have learned from these top tips and use it to help your children feel excited about healthy food and cooking.