This post is in collaboration with the Alameda County Department of Health to spread awareness regarding the environmental impact of cigarette butts.
Our health is our wealth. But alarming as it is, there are a lot of things that we do to cause harm to our bodies. One of the most detrimental is cigarette smoking, mind you not only it causes damage to the body but also to the environment. For a fact almost six trillion cigarettes are consumed worldwide. In fact, in the U.S. alone, 135 million pounds of non-biodegradable cigarette butts are discarded each year and pose a serious threat to our environment and ecosystem.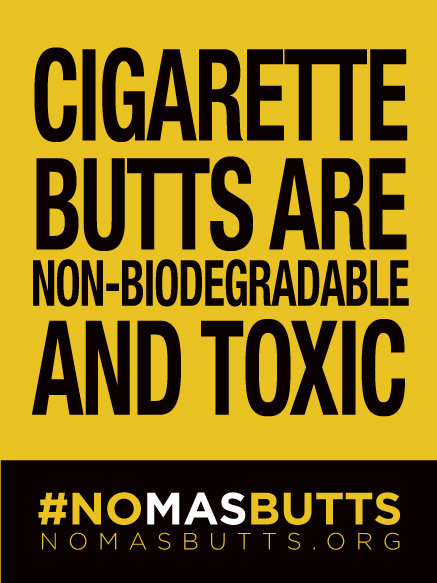 Each year billions of trees around the globe are cut down to make cigarettes. The cutting down of these trees lead to deforestation worldwide, thus increasing the concentrations of carbon dioxide in the atmosphere. It is estimated that in developing countries, one tree is burned for every 300 cigarettes made from tobacco. This estimate does not include the trees used to build curing barns, or the paper needed for cigarette packaging.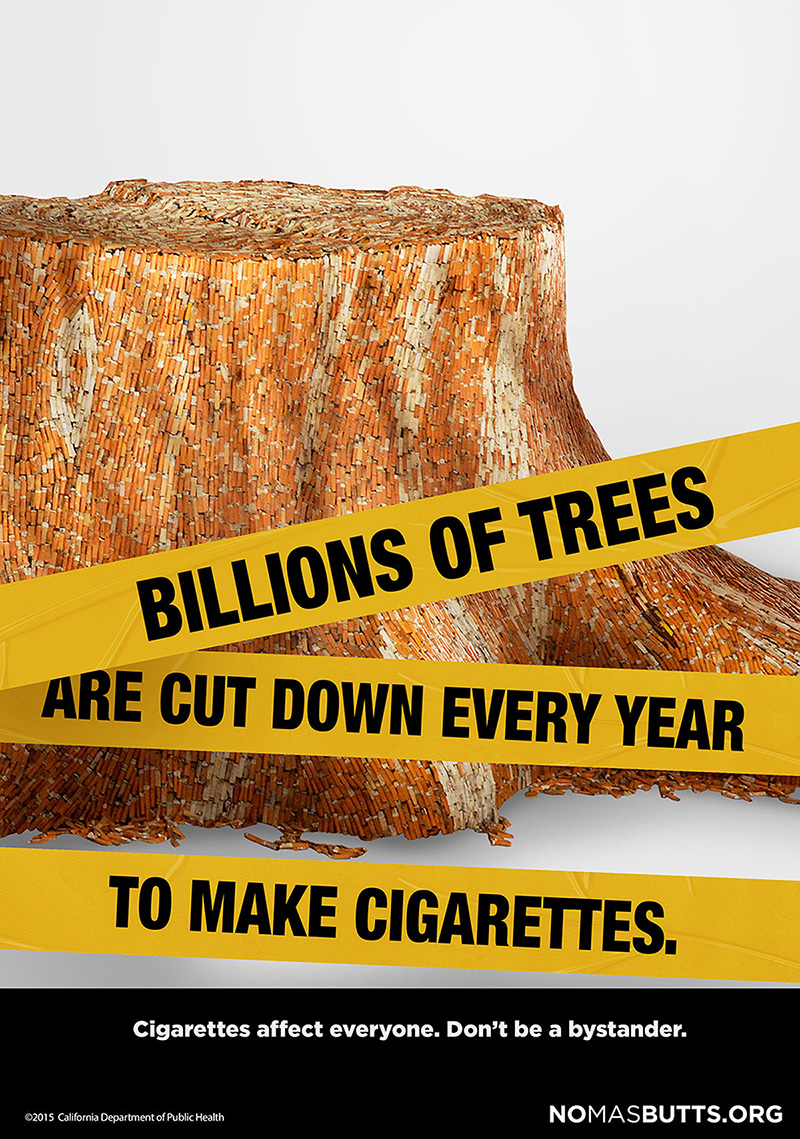 The Butts in California
Cigarette butts make up 37 percent of the waste picked up on California coastlines. In addition, cigarette butts are the number one item picked up on California roadways. We should be aware that these butts are non-biodegradable and toxic, which means they remain in the environment and can leach toxic chemicals, including nicotine, formaldehyde, and arsenic, into water and soil for years. Many have been encouraged to instead enjoy geekvape mods to reduce the amount of personal and environmental pollution that is being caused by cigarettes. It can be difficult to immediately get everyone to change over though and cigarette litter is still a huge problem.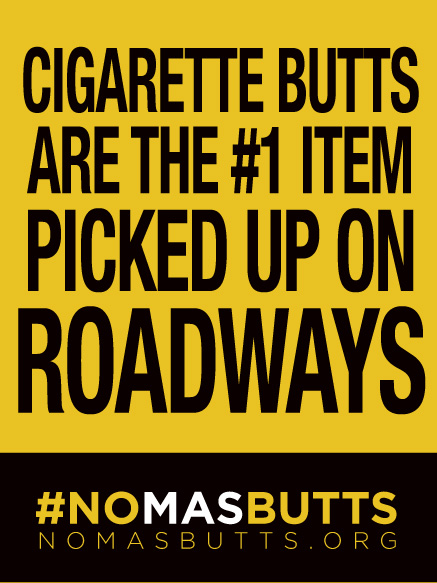 Not only does cigarette litter tarnish the natural beauty of The Golden State and contribute to community blight, but it poses a serious risk to the health and safety of Californians and California wildlife. In 2014 alone, California public agencies spent more than $63 million on the removal of cigarette butts and other litter.
No More Butts #NOMASBUTTS
The goal of the #NOMASBUTTS campaign is to promote greater awareness of the environmental impact of tobacco, from deforestation to the littering of non-biodegradable and toxic cigarette butts. Connecting with Californians through the media campaign #NOMASBUTTS, the aim is to encourage both smokers and non-smokers to learn more about the issue which can be found at www.nomasbutts.org.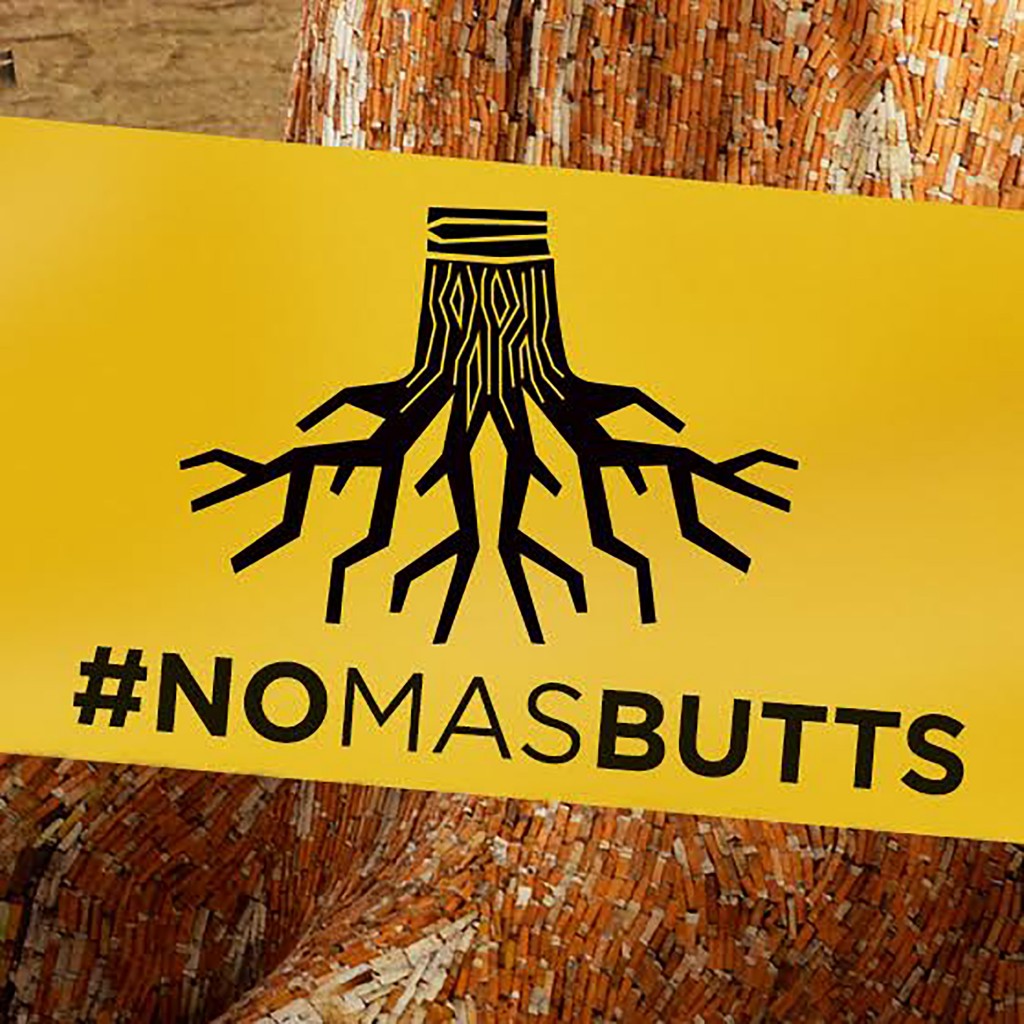 #NOMASBUTTS brings California counties, nonprofits, local youth organizations, and one world renowned artist to the table to address this issue. Alameda County Department of Public Health is taking part in the #NOMASBUTTS campaign, to promote greater awareness of the environmental impact of tobacco – from deforestation to the littering of toxic cigarette butts. This #NOMASBUTTS ads on TV is very powerful.
How to get involved?
This campaign is encouraging all Californians to learn about the impact of cigarettes on the environment. How?
Spread the word: Share your thoughts, campaign facts, and images of the environmental impact of cigarettes in your community on social media using #NOMASBUTTS.
Spokespeople are available for interview and to speak on how to get involved locally:
Paul Cummings, Alameda County Department of Public Health
Beckie Zisser, Save the Bay
Members of the youth, Vietnamese Youth Development Center