We are all aware that California is on its fourth year of drought this year. In fact earlier this year, Governor Jerry Brown declared a drought State of Emergency imposing strict water conservation measures statewide. As a mom, this is quite alarming for me thinking of the future, of how my daughter will live in a place with scarcity especially of water. Thanks to Scotts® for sponsoring today's post so that we can talk about a very relevant topic that is challenging us now.
Drought is defined as: "A long period of abnormally low rainfall, especially one that adversely affects growing or living conditions; A prolonged dearth or shortage". 
The drought here in California is a reality as the State Water Resources Control Board urged all Californians to just let their own lawns die; officials are also asking residents not to waste the state's severely diminished water resources on landscaping or swimming pools.
I just want to share some simple ways that we have done in our household to help alleviate the drought.
Using glass when brushing our teeth. So simple, yet makes a lot of difference instead of just allowing water to flow as we do our brushing.
We started using a (plastic) dipper for our daily activities and chores. This is a conscious effort to maximize the supply of water that we have. More often, I also use the dipper to give my daughter a shower instead of just allowing the shower to run while a little kid takes her bath. In as much as we also try as adults to take shorter shower times.
Recycle water. We have a 50-gallon fish tank at home and to conserve water, we invested on a new energy efficient heavy duty filter so that water will last long without cleaning even for a few months. In addition, we use the water removed from the aquarium (during cleaning) to water our plants. Win-win, right?
Set a schedule for laundry days. We try to space out our laundry schedule and do it when we can have full loads to wash, this way we can maximize the water to be used and save energy as well.
Use Scotts® brand new EveryDrop™. We live in a mobile home where we have limited yard. Since we were not able to water the lawn, the grasses are slowly drying. Good thing, we discovered EveryDrop™.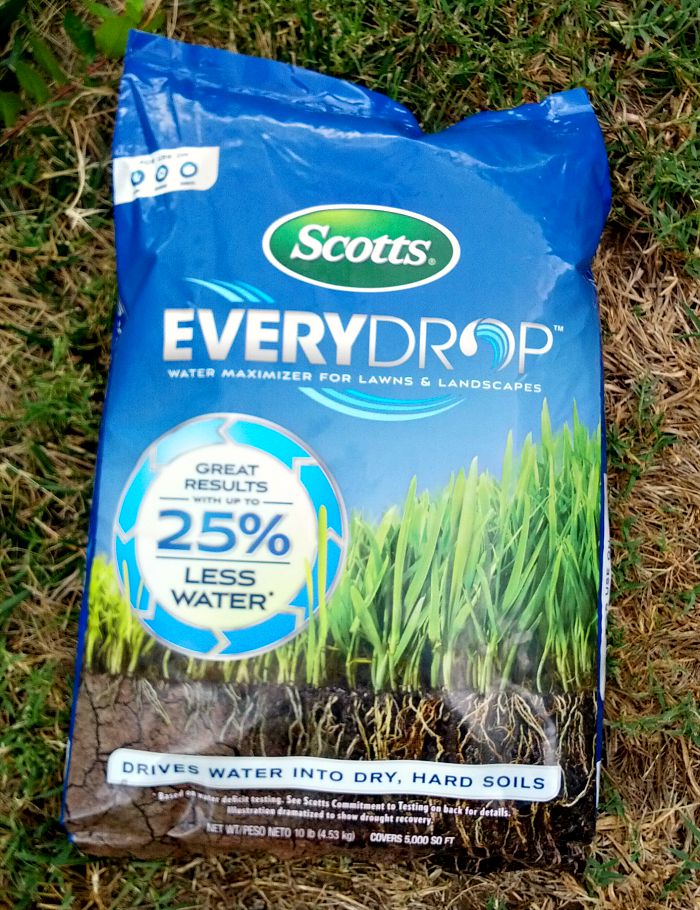 EveryDrop™ is a unique blend of wetting agents that helps to make the most of available water. It is designed to help move water into the soil (even in dry, hard-to-wet soils), consistently and  evenly to help reduce wasteful runoff and pooling.
When we use EveryDrop™, its "wetting agents" enables the water to spread out making the water 'wetter' and easier to be absorbed. When applied to lawns or gardens, it can help water spread out and sink deeper into the soil, and onto the roots where it is most needed – and hydrate the plants. They can use up to 25% less water on our lawns and landscapes.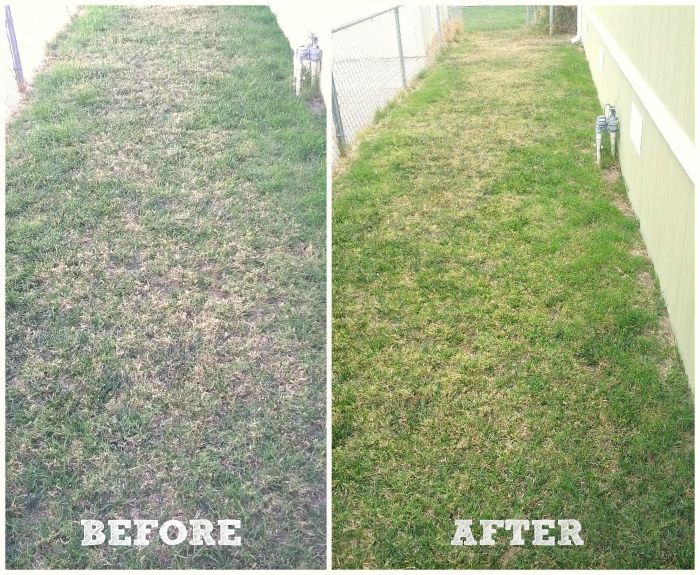 The difference will speak for itself and will show how effective it is. If you have lawns which need special attention especially during this time of water scarcity, EveryDrop™ is available at California retailers including Home Depot, Lowe's and Orchard Hardware Supply. The product ranges from $9.99-$11.99 and comes in a 10 pound bag or 3 pound shaker jug.
These are baby steps towards conservation of water during this time of drought. But no matter how small it is, overall, it is going to make a difference when we do it altogether.
This is a sponsored post written by me on behalf of Scotts® EveryDrop™.