* I received a Jabra Freeway for review purposes, all thoughts are my own.
Was there ever a time that you missed a very important phone call because you are driving? Or was there an instance that you need to pull over just to make a very much needed phone call? With Jabra, you don't have to miss anything or pull over just to be connected, you are always on!
I got the chance to try and test Jabra FREEWAY, a bluetooth in-car speakerphone, which is actually one of the first in-car speakerphones to have 3 speakers coupled with Virtual Surround Sound.

Honestly, my husband and I love this product from the first time we used it. In fact, it has been a handy device for us to communicate especially when he is stuck in traffic on his way home. Its sound is so clear that it is like the person you're talking to is just beside you. FREEWAY's dual-mic technology, filters out everything but your voice so all of the background noises, honking cars, roadwork, bumps on the road are inaudible.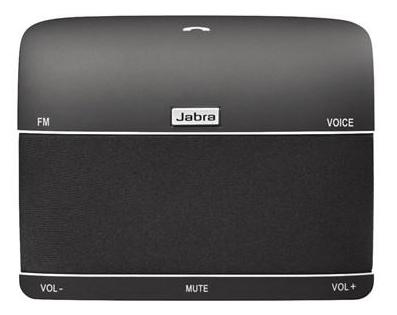 Bluetooth device it is, you just need to pair it with your phone (plus another mobile device at the same time) and once connected you can enjoy the cool features of the FREEWAY which is not limited to voice command calls like accepting or rejecting a call using just your voice.You can get alerts if someone is calling.You can also make calls, redial and end calls by giving simple, verbal instructions.
In additon, you can play music by its built in-car audio system using FM transmitter plus stream music, podcasts and GPS instructions directly to the FREEWAYand always get clear in-car calls and music.
It has built-in motion sensor that turns itself on and off automatically. Talk time can last for up to 14 hours and up to 40 days standby time.
Where to buy?
Jabra FREEWAY is available at the Jabra shop for $99.